Return to Headlines
Collection Management Plan
LRMS Media Center
Collection Management Plan
2020-2023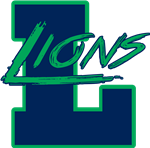 Prepared by Lisa Nelson
May 2020
data based on 2019-2020 most updated information online
Mission Statements
Media Center Mission
This collection development plan is designed to support the mission statements of the district, media and technology program, and school. Our mission is to provide a range of diverse resources, instruction, and programming that will foster a love for learning and ensure students have the necessary skills to be self-reliant citizens who can think critically and solve future challenges. This plan will be reviewed and updated every other school year. The next revision will be written in May 2023.
District Mission
Wake County Public School System will provide a relevant and engaging education and will graduate students who are collaborative, creative, effective communicators and critical thinkers.
WCPSS Media and Technology Mission Statement
The mission of the media and technology program is to ensure that students and staff are effective users of ideas and information. The program is designed to support, complement, and enhance the educational philosophy, goals, and objectives of the school system. The media and technology program makes available, through the school's collections, a wide range of print, non-print, and technology resources on varying levels of difficulty with a diversity of appeal compatible with the different needs, interests, and viewpoints of students and teachers.
School Mission
Leesville Road Middle School, in partnership with our community, will create a learning environment that will promote growth for all students.
Leesville Road Middle School Media Center Mission Statement
The mission of Leesville Road Middle School Media Center is to provide access to a collection of materials and collaborative instruction in order to enrich and support the entire curriculum as well as to meet the individual educational, emotional, and recreational needs of all school community members in an environment that fosters 21st century skills.
Patron Analysis
Students
Leesville Road Middle School has 921 students in grades 6-8. 50% of students are male and 50% are female. The ethnic breakdown is 48% White, 28% Black, 14% Hispanic, 6% Asian, and 4% are Multi-Racial. 30% of students are considered economically disadvantaged and qualify for Free or Reduced Lunch. 4.9% are identified as Limited English Proficient or English as a Second Language. 13% of our students are identified for Special Education programs.
Faculty
We have 55 classroom teachers. 62% have advanced degrees, five are National Board Certified Teachers, and 50% of our teachers have more than 10 years of teaching experience. 18.8% of our teachers have 0-3 years of teaching experience.
Collection Analysis – Print & AV
We have 10,491 print titles available for checkout to students and 270 audio visual titles available for checkout by faculty members. North Carolina IMPACT guidelines recommend a minimum of 10 books per student. Our current collection features 11.4 titles per student. IMPACT guidelines also recommend a minimum average age of 16 years. Our average age is 18 years (1999). Please see the section goals below for our plans to address these issues. Our collection was submitted for analysis in October 2020.
Materials for the Media Center are purchased through the following vendors:
Quail Ridge Books

Amazon

Barnes & Noble

Scholastic Dollars from Book Fair Proceeds

Donations and Grants
Students are free to check out any print titles we have available. Students are not permitted to check out audio-visual materials or equipment. Faculty members may check out any materials, including equipment.
Collection Management Plan – Print & AV
Librarians choose which materials to acquire and which to weed based on the following considerations:
The School/Media Center Mission Statement

Curriculum Needs and Common Core Standards

Input from Faculty and Students

Professional Reviews and Literature

Collection Analysis Data (Circulation, Currency, and Relevancy)

Promotion of Student Reading
It is essential for the media center to provide interesting titles in fiction and non-fiction to promote literacy development and create lifelong readers. Teachers who will be using the library and resources to meet classroom learning objectives are given top priority when deciding where to allot materials funding. The principal provides money to the media program as requested, which comes from the larger budget funded by the county, state, and federal funds. Section specific goals can be found below.
Section Goals
Fiction
We place a heavy emphasis on literacy and becoming a lifelong reader. Our fiction section is vital to the success of that endeavor. Fiction is currently 41% of the collection and 64% of the circulation. Fiction is selected based on reviews from recognized, reputable sources (School Library Journal, Kirkus, YALSA, etc.) and have "middle school appeal." Priority is given to award winning titles. Staff and student recommendations are considered for this section. Multiple copies of titles are purchased only when the book is in high demand. Weeding is focused on titles that are old or in disrepair, and those that are no longer circulating.
Graphic Novels
This is our highest circulating genre. Graphic Novels are frequently serialized, and we add new volumes to the most popular series each year. Titles are also selected based on reviews and recommendations. We do not have a weeding project planned for graphic novels in the near future. Graphic Novels are 5% of our collection and represent 11% of our circulation number.
Non-Fiction
Narrative non-fiction (aka Creative Non-Fiction) is a current emphasis to support classroom projects. A 2020 Collection Analysis revealed the largest average age deficiencies in the 500's (Natural Sciences & Mathematics) the average age is 1996, 600's ( Technology) the average age is 1998, 900's (History) the average age is 1998.
We will focus non-fiction purchases and weeding efforts in these sections. In the 500's, we are purchasing science titles of high interest that will not age too quickly. Our 600's purchases will focus on updating our disease and cookbooks. In the 900's, we will purchase narrarative non-fiction titles that engage our fiction readers.
Reference
Our reference collection is aging, however, we do not plan to update our print titles. Reference materials are one of the most expensive genres, and we have access to current reference information through county provided and locally purchased databases. This section has been weeded and the titles are kept in the periodicals storage room. Some titles have been interfiled with the general non-fiction collection if we feel they are of interest to the students.
AV Materials
Audio Visual materials are selected by teacher request, or through reputable review sources. We will purchase DVD titles when our budget allows. No VHS titles will be purchased.
Professional Collection
Professional literature is selected and purchased based on educational trends within the school. Items in this collection are purchased to support PLT, departmental, and school wide initiatives. Teacher requests area also honored when the budget allows.
Collection Analysis – Equipment & Technology
The Media Center serves as the resource center for classroom technology. We check out:
3 tool boxes of 16 total ipads

132 kindles provided by our PTSA to math classes

Additional devices such as teacher laptops, LCD projectors, document cameras, video cameras, headphones, etc.
New laptops were distributed to all classroom teachers, CTE Teachers and Instructional Assistants in Februray 2020.
Collection Management Plan – Equipment & Technology
Librarians choose which items to acquire and which items to weed based on the following factors:
The School/Media Center Mission Statement

Curriculum Needs and Common Core Standards

Input from Faculty

Usage Data

Maintenance/Equipment Replacement Needs
Devices purchased with media funds are shared throughout the school.