Return to Headlines
Google Apps for Education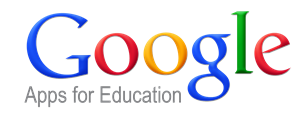 WCPSS Google Apps is a suite of web-based messaging and collaboration applications hosted by Google and managed by WCPSS. Google provides these applications as a "service," rather than as software you have to download and install. To access these applications, you simply use a web browser on any computer that's connected to the Internet.
This resource will allow real-time collaboration with other students and the teacher.
How do I log in to Google Apps?
Student accounts will be created by the district and login information will be provided by the teacher.