Return to Headlines
Principal Message Week of January 29, 2023
Good afternoon Davis Drive Elementary families. In order to streamline the process for parents notifying the school when students are absent , we have created one form to submit for your child. There is no need to send a message to your child's teacher in talking points to notify them of an absence. Please complete this FORM. Thank you for your adjustment to a new process for DDE.
Red Ribbon Week Reminders:
Red Ribbon Week starts on Monday! we are looking forward to an exciting week!
Here is a link to the flyer:
https://docs.google.com/document/d/1GkytUpaIVu5qXBozJKV3YH4jTZnQXC5KChCioeWyBws/edit?usp=share_link
Food is counted each morning from 7:15-7:45, but we have boxes in the foyer for each class, so parents can also drop food off later in the day to be counted the next morning.
Monday's theme is "Our school rocks! We are drug-free! Wear school colors, DDE t-shirts, or dolphin clothes!
Carpool Reminders
To ensure all students and staff remain safe during arrival and dismissal times, please remember the following established guidelines:
All parents must remain in their cars in the dropoff areas, for their own safety as well as for efficiency

Plan to arrive early enough in the morning to prevent your child from being tardy and missing important instruction at the start of the day. All students arriving at 7:44 will be given a tardy slip as arriving at that time will prevent them from being in their classroom when the bell rings at 7:45. (Tardies are defined as not being in the classroom at 7:45)

Maps and additional details are on the Carpool Information sheet linked in the DDES website.
Car Tag
Always remember to carry your car tag with you!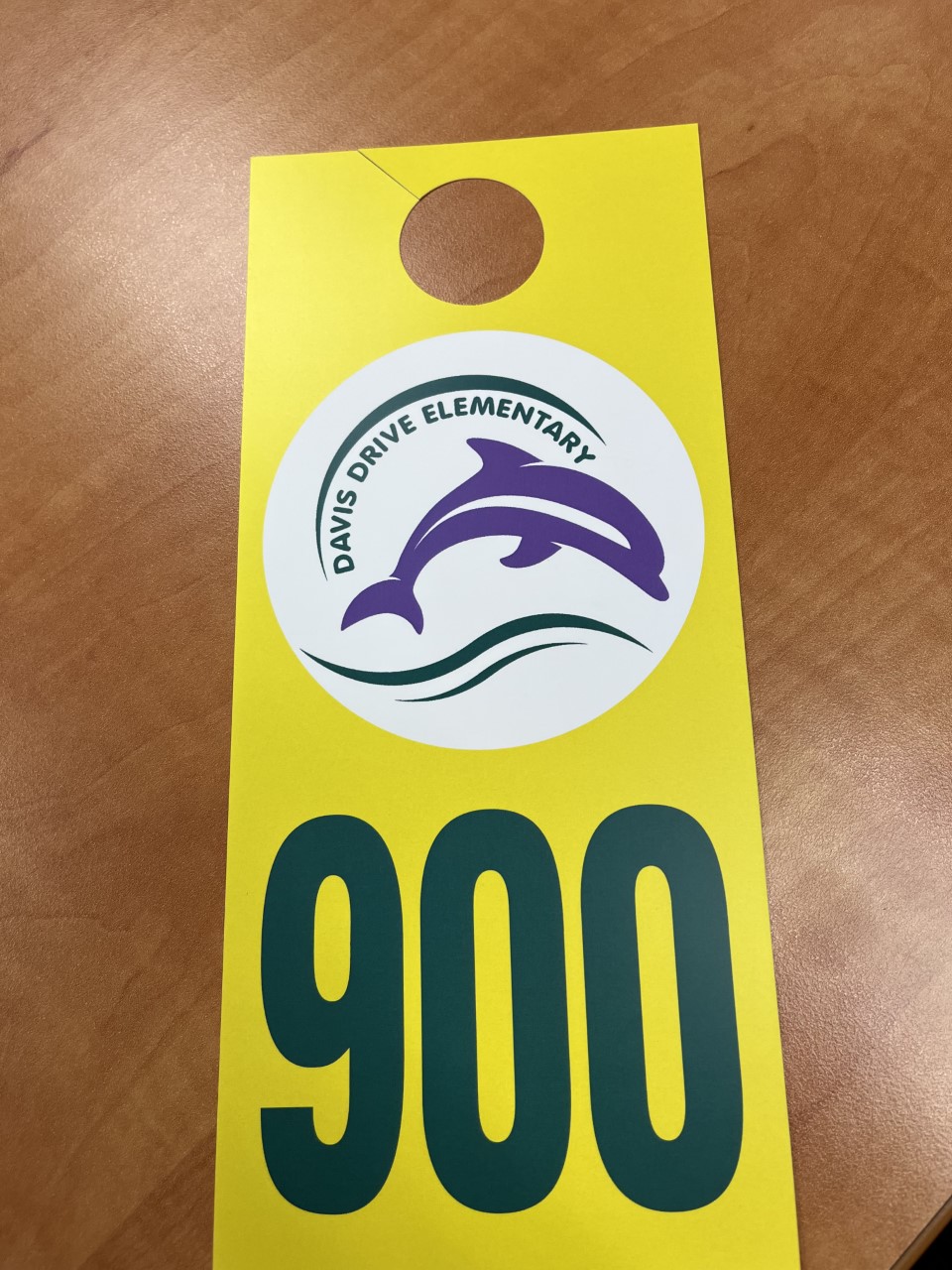 International Fair - March 10th
On March 10th from 5:00-7:00pm Davis Drive Elementary School will hold an International Fair. Please complete this form if you would like to share a piece of your cultural heritage with our school community.
We are looking for dancers, native dress and other special artifacts of your family's cultural background. Families will join together to plan a display table for a country.
Visitor/Volunteer Opportunities in our School!
Composting
Would you like to help the planet in 30 minutes right from DDE? Please consider helping children navigate composting. Training is available for all volunteers! View the sign-up here. Please contact Jessie at VPDDEPTA@gmail.com with your questions!
PTA NEWS - Week of Febrauray 5th
We need your candid photos for the yearbook! Please upload your child's school related photos → here.

Positivity Grams will be sold before school Feb 6th-9th - 5 grams for a $1 - Click here for more info!

Looking to get involved with the PTA - We are starting to plan for the 2023-2024 School Year and will begin the nomination and election process for several positions. Interested in learning more?
E-mail Ashley at ddeptapresident@gmail.com
Thank you all for all of your donations thus far; your generosity has helped us stock the Teachers' Lounge with snacks and beverages. As we fuel up for the second half of this school year, we need to restock, and could use the help of our parent community again to help make these special treats available for our staff for the rest of the year!
Please find the sign up here: https://tinyurl.com/moreteachersnacks