Return to Headlines
Congratulations, Reedy Creek!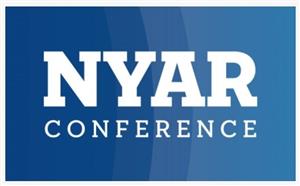 Reedy Creek is honored to have won a National Youth at Risk (NYAR) 2021 High Flyer School award! Reedy Creek will be recognized at the NYAR 2021 conference in March! As always, thank you to our students, teachers, staff, families, and partners who make RCMMS the award-winning school it is!
Reedy Creek Magnet Middle School recognized by national youth conference
Reedy Creek Magnet Middle School has been selected as one of three High Flying Schools by the planning committee of the 2021 National Youth-At-Risk (NYAR) Conference, hosted by the College of Education at Georgia Southern University.
High Flying School schools are excelling academically while serving a large percentage of underrepresented or underserved populations. To be considered for the award, schools demonstrate initiatives and collaborations that are ensuring growth and advancement for the students they support.
Each High Flying School receives an honorarium of $1,000 and two complimentary registrations to attend the virtual NYAR Conference, March 8-10. The schools are also recognized at the event and asked to share their school success in a virtual presentation.
Additional High Flying Schools for 2021 are Cedar Forest Elementary in Fredericksburg, Va., and Samuel E. Hubbard Elementary School in Forsyth, Ga.
Founded in 1990 by Georgia Southern College of Education faculty, the NYAR Conference has been a gathering where adults who serve youth can gain tools and resources. Attendees seek to create safe, healthy, caring and intellectually empowering educational environments that foster the wellbeing of all children and adolescents.