Return to Headlines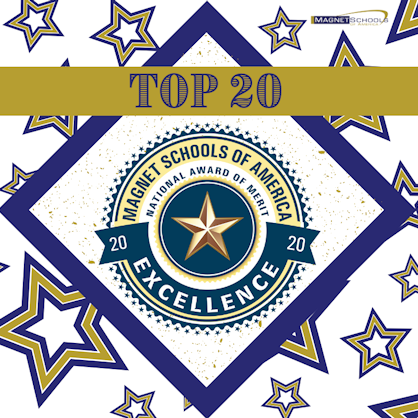 Reedy Creek Magnet Middle School Center for the Digital Sciences has been named to the "Top 20" National Magnet Schools of Excellence by Magnet Schools of America, the national association for magnet and theme-based schools.


Reedy Creek Magnet Middle School Center for the Digital Sciences prepares students for their futures in a digital world. Our theme is defined by: Embedding computational thinking pedagogy into all curricular areas; offering digital sciences electives to all students; incorporating technology to support learning; and fostering unique partnerships with university and industry leaders. Additional awards include 2020 Magnet Schools of America Certified Demonstration School, 2020 Magnet Schools of America School of Excellence, 2019 Magnet Schools of America School of Excellence and Nation's Top New & Emerging School of Merit, STEM RTP 2019 STEM School of the Year, 2018 Cary Chamber of Commerce Entrepreneurial Award in Education, sponsored by Huntington Learning Center.
Presentation of Excellence Award:
Principal H. Trent Evans will be recognized and receive a National Magnet School of Excellence Merit Award on behalf of the school during an awards ceremony held at Magnet Schools of America's 38th National Conference hosted by Clark County School District in Clark County, Nevada, April 5-9, 2021.


Magnet School of Excellence Awards are only given to a select group of magnet schools. Since the annual conference did not occur this year due to COVID-19, a Merit Top 20 Certificate has been shared with Reedy Creek to be displayed in the school.

To receive a national merit award, members of Magnet Schools of America must submit a detailed application that is scored by a trained panel of readers. These schools are judged and scored on their demonstrated ability to raise student academic achievement, promote racial and socioeconomic diversity, provide integrated curricula and instruction, and create strong family and community partnerships that enhance the school's magnet theme.

To learn more about the national merit awards program, please visit www.magnet.edu.