Return to Headlines
Landlubbers SPRING 2023 Season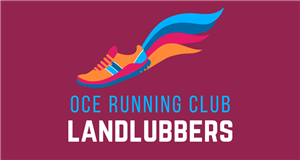 Welcome to the SPRING SESSION of LANDLUBBERS!
LANDLUBBERS is OCE's very own running club. It is a parent and staff led after-school club for 3rd, 4th, and 5th graders ONLY. LANDLUBBERS will focus on using running as a way to remain heart healthy and fit (and to have some FUN!). Our focus will mainly be building up running stamina and preparing to run a 5k. Our goal in the Spring is to run longer distances (up to 3 miles).

Needs to Know:
Landlubbers will take place on Tuesdays from 3:45 until 4:45pm starting on Feb. 7th. The season will run until mid May (Last date TBD.)

On Tuesdays, students will meet at the basketball court at dismissal to drop off their backpacks and head to the track for warm-ups.

All ability levels are welcome. Our goal is to have ALL the students running; however, walkers are welcome (You have to start somewhere!) We NEED positive attitudes. We NEED students who are willing to give running a CHANCE!
Landlubbers need to be willing to give 100%, to push themselves harder, and to want to be there!!

🏃 On Tuesdays, runners need to wear proper running clothes and shoes to school. Students who do not have on proper clothing and/or running shoes will not be able to participate on that day. SO PLEASE MAKE SURE TO WEAR RUNNING ATTIRE/SHOES ON TUESDAYS! Unfortunately if your runner does not have the right shoes, we will have to send him/her to the office. We do not want to risk anyone getting hurt.

🏃 BRING A WATER BOTTLE. (We try to limit trips to the building for safety reasons, so please send a water bottle specifically for running club or a refillable one for students to fill before it starts.) As it gets HOTTER... water is a MUST!

🏃 Students must be picked up in the carpool lane promptly at 4:45 pm.

🏃 If you are TRACKED OUT... you CAN still come in and run! Just drop off at the front office no later than 3:45 and head to the track to meet us.

🏃 Landlubbers Dates: 2/7, (NO LANDLUBBERS 2/14) , 2/21, 2/28, 3/7... will resume 4/4, 4/11, 4/18, 4/25... May Dates TBD.
Please note these dates are subject to change due to weather and teacher availability to supervise. We will TWEET and email if Landlubbers is cancelled.

In addition, there will also be a link coming in SOON for the sign up genius to help out on the TRAIL. We NEED PARENTS/VOLUNTEERS to come and run/walk out on the trail with us. If you would like to come out and help us, we would really appreciate it!

If there is inclement weather, landlubbers will be cancelled. An announcement will be made to students at school, parents will be emailed, and it will be tweeted out.

In order for your student(s) to participate, we need you to fill in the following form and submit it by Monday, Feb. 6th. (We start on Tuesday, the 7th, so we need to have everyone signed up by the day before!)
PLEASE NOTE: IF YOU SIGNED UP IN THE FALL... YOU DO NOT NEED TO SIGN UP AGAIN!