Return to Headlines
Elizabeth Amigh named WCPSS 2017 School Social Worker of the Year
March 10, 2017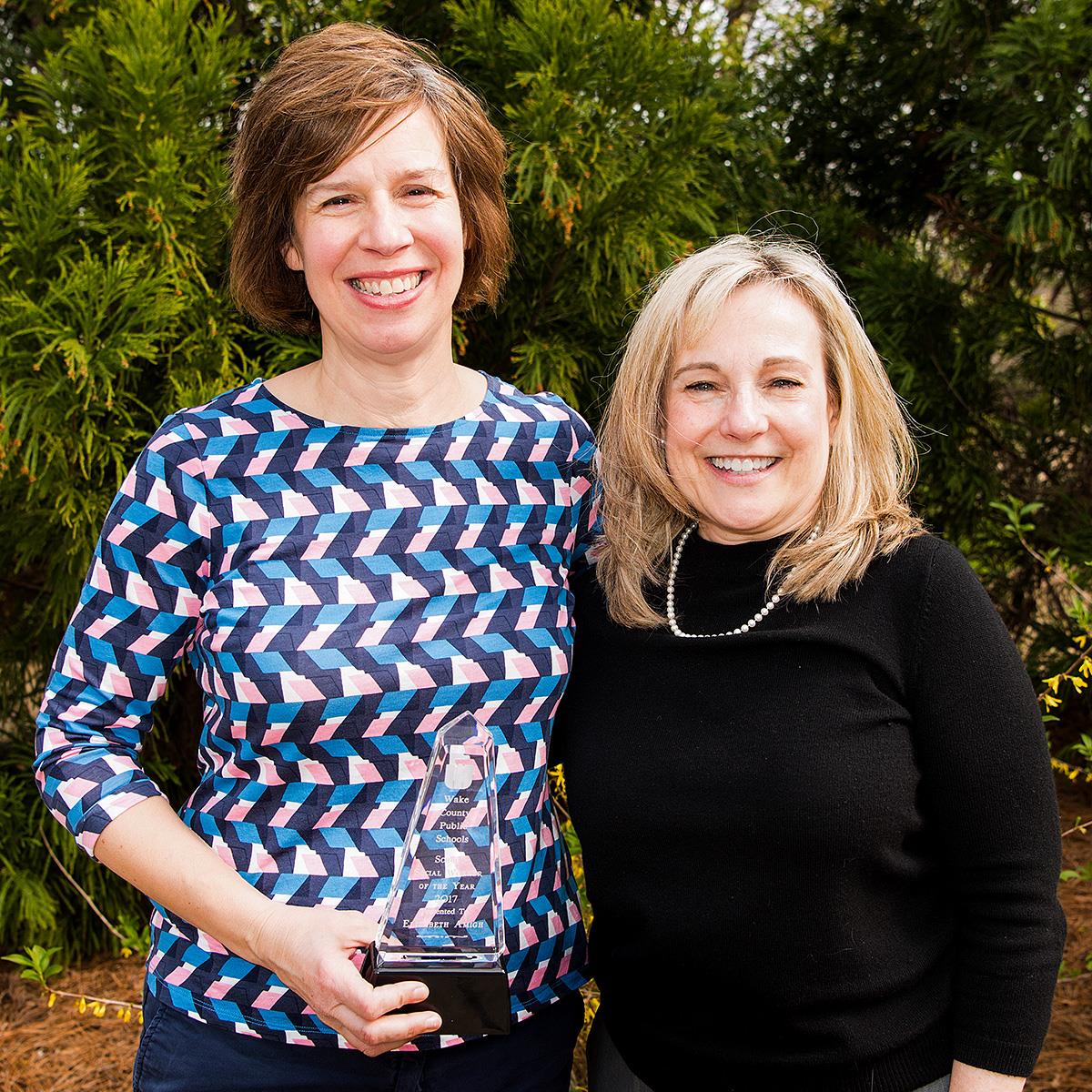 Pictured: WCPSS 2017 School Social Worker of the Year Elizabeth Amigh (left) with WCPSS Director of School Social Work Darlene Johnson (right).

The Counseling and Student Services Department is proud to recognize Elizabeth Amigh as the 2017 School Social Worker of the Year. Elizabeth is currently assigned to Forestville Elementary School and Wendell Middle School.


Elizabeth represents the best of our profession. She is a strong advocate who works tirelessly and is relentless in her work to build relationships with students and families.

Students and parents see Elizabeth as an important resource who they can come to for support. She empowers parents to be advocates for their children in the educational process and connects parents to community resources to remove barriers to academic success.

Elizabeth advocates for Public Education and School Social Workers on a larger scale. She is a highly respected leader who serves as a mentor to new staff and serves on various committees in the department. She has a reputation for being humble, professional, knowledgeable and compassionate. Elizabeth is an unwavering force and we are fortunate to have her as a part of our team.