Return to Headlines
Hello Aversboro Students!
We sure are missing our time together! We just wanted to check in with you and share what's been going on this week!
We hope to hear from you very soon and see what you have been up to during the end of March!
---
Dear Students,
I hope you are all well and are taking some time to love on your families.
I've been spending a lot of time catching up on my school work, reading training is intense. In the downtime, I've been enjoying a few hours binging with the Netflix and reading some books from my Amazon wishlist. I'm currently reading Unfortunate Fairy Tales, book 3. What are you reading?
Miss you all!
Ms. Z
---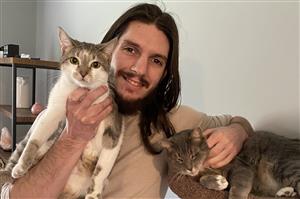 Good Morning students, staff and families!
Hope you all are doing well. When I haven't been catching up on my won school work, I'e benn working out, playing guitar, spedning time with my fiance and hanging out with my cats, among the many things I love doing. I miss all the fun we have in PE and I would love to hear about how you're doing. Stay safe and stay as active as you can!
- Mr. Macdonald
---
Hello Friends!
I miss you all so much! I am spending a lot of time with my sweet kitty Piper and working on lots of fun crafts! I hope to see you all soon!
Love, Mrs. Lorbacher
---
We came up with our own Olympic games and made medals. With did a variety of games and created a point system. The kids really enjoyed it.
Mrs. Casper
---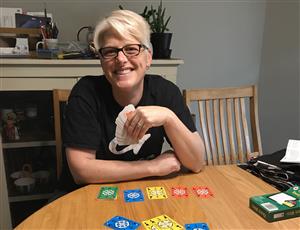 Miss you all!
Been reading and playing a lot of card games! Who's ready to challenge me at Dutch Blitz!?!
- Mrs. Martin
---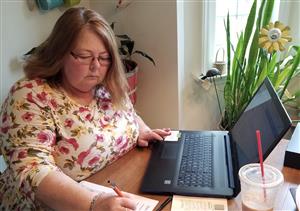 Dear Aversboro Friends,
I hope you are all doing well and being good!!
🙂 I sure do miss seeing your smiling faces every morning. As you can see, I am still working, even though we are at home, but I do get to take breaks and play with my kitties, Ill send a pic of them soon. I miss you all so much and love you too!

😍
Love,
---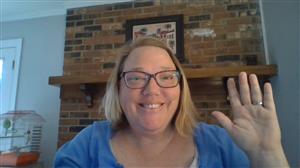 Dear Friends,
Just wanted to say how much I miss you! I miss your noise, your laughter, I miss your voices! I miss, "Hey Miss Frangos!" and I miss your hugs! I can't wait to see you all again! I wish you well, and I hope you are having a great time at home, and learning in a different way is cool too! Learning happens everywhere, every day. My love to you all!
Love, Mrs. Frangos