Return to Headlines
Monday, May 18, 2020
Welcome to Hunter GT/AIG Elementary Virtual Monday Folder (VMF)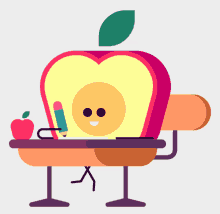 Reminders:
Complete the WCPSS Remote Learning Survey by May 20
Yearbook online ordering deadline has been extended until May 31st. See details below.
Join us for virtual Yoga class every Wednesday morning at 8:15a.
Hunter is a Food Distribution Site for WCPSS for ages 18 & under, no ID, Monday-Friday, from 11-1p
Stay up to date on latest School & PTA news…….See Facebook, Instagram and Twitter below.
School & Administration Announcements:
Coming to you this week...the Masked Musician! How well do you know your Hunter family?! Get ready to laugh, cry, and be amazed as we compete to identify which Hunter Staff member is hiding behind each mask. Check out the Hunter website and/or social media Monday morning for our first contestants. Each day, those families who correctly identify each Hunter staff member will be entered into a raffle for an Empire Eats gift card!
Remote Learning Updates: Week 9 - May 18th - 22nd
PTA Updates:
PTA 2020-2021 Board of Directors: Congratulations to the new board members elected to the PTA for next year. Congrats to Jenn Birch, the 2020-2021 Hunter PTA President! See elected BOD via this link: Hunter PTA 2020-2021 BOD

Advocacy: We have exceeded our goal of $5k. As stated previously, these donations go directly toward helping Hunter families to support food, or housing insecurities. If there is a family in need, please contact the principal, Briana Pelton or the school directly. NO MORE DONATIONS ARE NEEDED AT THIS TIME.
Thanks for your giving hearts!
Advocacy Chairs-Juliette Grimmett and Stephanie Ziegler
Field Trip Refunds: Field Trip refunds processing is complete. Checks will be mailed to home addresses by the school administration.
Chess Club: "Calling all Hunter chess players"…. ChessKid.com is unlocking all Puzzles from May 20-31 even for basic members! Encourage your child to solve as many as they can! Your child can use their existing ChessKid account if they have one, or you can create a basic one for them for free.
Visiting Author: The PTA has successfully voted to transfer $500 from the Cultural Arts Fund line item to the Medic Center line time to purchase books authored by Steve Jenkins and Robin Page.
5th Grade Families: Hello 5th grade families!!! Plans are well underway to make sure that our 5th graders feel just as special as any previous graduating class and part of this is the slideshow which will be used as part of the graduation festivities whichever form they take. Thank you to all those who sent in a favorite/baby photo of their child. In addition, we are looking for candid photos from school events from their Kindergarten year all the way through this year. So if you have any you can easy send in please email them to ljwoodward80@gmail.com. Obviously, not all photos will be able to be used but we are trying to ensure that as many 5th graders as possible are included and the more people that send in photos the better. If possible, please write the names of the children pictured in the photos in the email. Thank you for your help on this project!
**The 5th Grade Graduation Committee met last week. Celebration recommendations from the committee will be communicated to all 5th Grade Families.
Yearbook: The yearbook online ordering has been extended until May 31st. You can order at strawbridge.net using the code YB105589. Thanks Christine Weingarten and the yearbook committee!
Wednesday Morning Club Yoga: Please join us for every Wednesday morning for Virtual Morning Yoga Sessions with our interim Yoga Instructor, Ms. Loveless at 8:15am, Sessions start at 8:30am. This is a very effective way to relieve tension and help both students and parents relax and get ready for remote learning. Please refer to your VMF email for specific directions for joining this virtual meeting. If you have any troubles, please email Briana Pelton (bpelton@wcpss.net) or Serena Flood (serenaflood@gmail.com.)
Useful Links
Hunter Elementary Facebook page
Hunter Elementary School PTA Facebook Page
Hunter Elementary School PTA Instagram (hunterelementaryschoolpta)
Hunter Elementary School PTA Twitter (@hunter_pta)
My School Bucks (lunch money app)
Here Comes the Bus (bus tracking app)
Hunter Foundation Facebook page
Hunter Foundation Twitter (@HunterFound)