Return to Headlines
Monday, May 11, 2020
Welcome to Hunter GT/AIG Elementary Virtual Monday Folder (VMF)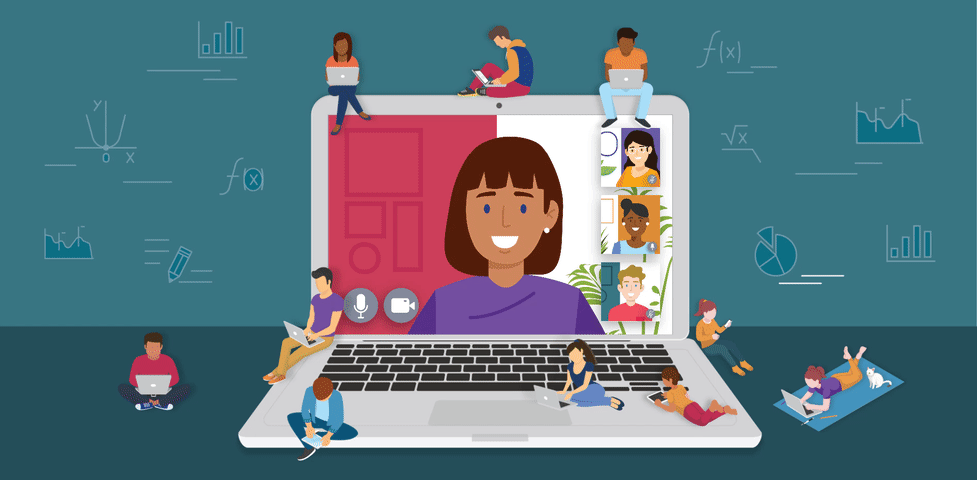 Reminders:
Thanks so much for celebrating our Hunter Teacher and Staff last week! We Miss You!!
Happy Mother's Day to all the Hunter Moms and Caregivers!
Yearbook online ordering deadline has been extended until May 31st. See details below.
Join us for virtual Yoga class every Wednesday morning at 8:15a.
Hunter is a Food Distribution Site for WCPSS for ages 18 & under, no ID, Monday-Friday, from 11-1p
Stay up to date on latest School & PTA news…….See Facebook, Instagram and Twitter below.
School & Administration Announcements:
Thank you - On behalf of the entire staff at Hunter, we would like to express profound gratitude to our Hunter PTA and to all of the families who helped to celebrate our staff during Teacher Appreciation Week. We cannot thank you enough for a touching video that has been played on repeat, the beautiful chalk drawings, and such kind words through social media, email, and cards that have meant even more since we cannot interact with our students each day. We are super appreciative of the gift cards, and we cannot emphasize enough our gratitude to our collective Hunter family.
Remote Learning Updates: Week 8 - May 11th - 15th Remote Learning Resources
Virtual Art Club: Join Ms Kernan for Virtual Art Club on Tuesday, May 12 at 11 am.
This week, the lesson is a little more complicated than last week's "Klee Cat" lesson, so please let your student know that it might take a little longer, but it will be totally worth it! Your student will need the following materials for the lesson: Paper, Pencil AND a pair of Scissors. Please refer to your VMF email for specific directions for joining this virtual meeting. If you have any troubles, please email Briana Pelton (bpelton@wcpss.net) or Serena Flood (serenaflood@gmail.com.)
PTA Updates:
Virtual Hunter PTA General Membership Meeting is Tuesday, May 12 at 7:30p. Please refer to your VMF email for specific directions for joining this virtual meeting. If you have any troubles, please email Briana Pelton (bpelton@wcpss.net) or Serena Flood (serenaflood@gmail.com.)
Teacher Appreciation: Big thanks to everyone who participated in our virtual Teacher Appreciation Week. We definitely missed celebrating in person but our Hunter staff and teachers felt the love and appreciation expressed in your notes, kind words, social media shout-outs and other forms of recognition. If you didn't get a note to one of your teachers it is never too late. Any day is a good day to thank a teacher!
Wednesday, May 12th is School Nurse Day. This week we recognize Hunter's wonderful School Nurse, Ms. Searcy! We appreciate the work she does and the care and compassion she shows our students.
Advocacy: We continue to be so touched by the tremendous outpouring of love and support FROM our Hunter families FOR our Hunter families. We have already received over 70% of our goal with 38 Hunter families/extended families giving a total of $3535. As we have shared, every penny of your donation goes right back to Hunter families needing help during this pandemic.
If you are able, please consider helping us raise the last 30% of our goal so we can reach $5000. Donations of ALL denominations are welcome - even $5 is enough for 1 meal a family may otherwise not have. Many families have given at the $5 level and we are SO grateful!
To donate:
Venmo: @Juliette-Grimmett
PayPal: juliettegrimmett@gmail.com
Cash/check: email juliettegrimmett@gmail.com and she can send you her address
Thank you!
Juliette Grimmett ad Stephanie Ziegler
Advocacy Co-Chairs
Field Trip Refunds: Field Trip refunds (as applicable) are being processed as expeditiously as possible by the PTA Treasurers and school administration. Checks will be mailed to home addresses.
Visiting Author: Thanks so much to all students and staff who participated in our Steve Jenkins and Robin Page virtual visit. We are so appreciative of Steve and Robin who presented these meetings free of charge. If you would like to send them a thank you note these can be sent to 1627 5th Street Boulder, CO 80302. There are still a few books that were pre-ordered that need to be picked up. Please contact melissagreen3000@gmail.com to arrange pickup or delivery.
5th Grade Graduation Committee: A committee to recognize the 5th graders is active and are intending to work with the school to honor all 5th graders. Committee lead is Nicole Johnson (nicolejohnson1031@gmail.com).
5th Grade Families: Just a quick reminder to send in a baby or favorite photo of your fabulous 5th grader asap if you have not already! Please send the photo to ljwoodward80@gmail.com. Right now we have photos for 69 of the graduates, but that means we are still missing photos for 37 of them! We really want to honor all our kiddos and their amazing accomplishment of finishing elementary school! Thanks!
Yearbook: The yearbook online ordering has been extended until May 31st. You can order at strawbridge.net using the code YB105589. Thanks Christine Weingarten and the yearbook committee! Distribution information is forthcoming.
Wednesday Morning Club Yoga: Please join us for every Wednesday morning for Virtual Morning Yoga Sessions with our interim Yoga Instructor, Ms. Loveless at 8:15am, Sessions start at 8:30am. This is a very effective way to relieve tension and help both students and parents relax and get ready for remote learning. Please refer to your VMF email for specific directions for joining this virtual meeting. If you have any troubles, please email Briana Pelton (bpelton@wcpss.net) or Serena Flood (serenaflood@gmail.com.)
Important Dates:
May 12: PTA General Membership Meeting
May 31: Yearbook online ordering deadline
Useful Links
Hunter Elementary Facebook page
Hunter Elementary School PTA Facebook Page
Hunter Elementary School PTA Instagram (hunterelementaryschoolpta)
Hunter Elementary School PTA Twitter (@hunter_pta)
My School Bucks (lunch money app)
Here Comes the Bus (bus tracking app)
Hunter Foundation Facebook page
Hunter Foundation Twitter (@HunterFound)