Return to Headlines
Monday, March 23, 2020
Welcome to Hunter GT/AIG Elementary Virtual Monday Folder (VMF)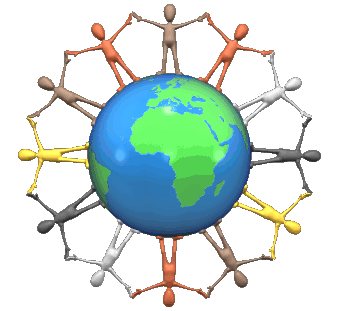 Reminders:
All WCPSS schools are closed March 16-March 27.
Stay up to date on latest news…….Follow us on Facebook, Instragram and Twitter. (See links below)
Making some good memories at Hunter?.....then please share your pics with the yearbook! Send to hunterptayearbook@gmail.com.
School & Administration Announcements:
Weekly Learning Activities from Hunter Staff: Linked below, please find this week's selection of optional activities from our Hunter staff teams! These optional, supplemental, learning activities are intended to help students utilize critical thinking skills and practice skills already learned. This week's optional activities are listed below. Previously shared, optional resources can be found on the Hunter Website. Families know their children best, and although our staff looks forward to providing resources, we want families to carefully balance all the demands amidst this uncertain time. Please reach out to us if we can be helpful!
Week 1 - March 23rd - 27th
WCPSS Child Nutrition: Super excited to share that beginning Monday, March 23rd, Hunter will serve as a Food Distribution Site for WCPSS, Monday through Friday, from 11 am until 1 pm.
*Food will be distributed at curbside to minimize safety concerns.
*The food will be placed in safe and sanitized food containers.
*You will not be required to show ID and children do not have to be present with you to pick up food.
Food distribution will include hot lunches for the day and breakfast for the next day (available for all children aged 18 and under.)
Please help us share this information with our Hunter and Ligon communities. The school will reach out to families by phone messenger, but please consider texting or messaging families so that all families are aware. https://www.wcpss.net/food
PTA Updates:
Weekly Engagement Activities: Each week, the PTA will post, on social media platforms, a non-academic engagement activity for students to help facilitate engagement/connection with school friends, families and teachers/staff. Hope you all can participate in the fun!
Advocacy: A heartfelt THANK YOU for all the donations that allowed the purchase and distribution of grocery store gift cards to Hunter families in need. Also a special "Thank You" expressed from the Ligon PTA President for Hunter's donation of gift cards to support their Food Ark food pantry, that serves the surrounding community. Your amazing generosity was truly appreciated!!!!! Special appreciation shout out to Juliette Grimmett and Stephanie Zeigler-Advocacy Co-Chairs for leading this effort.
PTA Special COVID-19 Committee: The Hunter PTA is forming a special committee to provide support to the Hunter families and community while school is closed. While, we realize that this is an uncertain time for everyone, we would like to help support the community as much as possible. The committee lead will be David Miller, a Hunter parent of two students with practical and academic experience in social work. If you are interested in joining this committee, please contact Serena Flood at serenaflood@gamil.com.
Yearbook: *Yearbooks can still be purchased online at strawbridge.net from now until 4/15/2020 for $20.00.
Shout Out Receipts were emailed on Wednesday March 18th. If you did not receive an email stating that the Yearbook Committee received your Shout Out, then we did not receive it. We can take Shout Out messages until Thursday March 26th. Email your message to hunterptayearbook@gmail.com. We are not able to take payment at this time and any payment that went to school with your child, but did not make it to the office in time will be returned when school reopens. If you sent payment and received an email receipt, the PTA thanks you very much for your support. If you wanted to submit a Yearbook Shout Out, it's not too late! Send your message to hunterptayearbook@gmail using the format below.
HEY PARENTS! IT'S shout-out TIME!........Now is the time to order a yearbook shout-out! It's a cool way of recognizing your special someone at Hunter GT/AIG Magnet Elementary School. You can send an original yearbook message to your favorite Hunter student, teacher, staff member or parent. Shout-outs will be printed throughout the yearbook. Shout-outs are a really fun way to let people know you care about them. Order your Hunter Shout-Out today.
EXAMPLES:
We're proud of you, Josh! First grade was great! Love and luck, Mom and Dad (15 words) Thank you, Mrs. Wooten, for all your hard work with the Science Olympiad team. We learned a lot and had so much fun. You rock! (25 words)
Again, we are not collecting payment at this time. Please do not make your message more than 25 words at this time. The Yearbook Committee would love pictures of the "Great Home School of 2020". Send homeschool/ distant learning pics to hunterptayearbook@gmail.com for consideration.
PTA Volunteer Coordinator: Do you know a volunteer who makes a difference in the lives of teachers, students, and staff at Hunter? Tell us about him! Each month, we will shine a spotlight on one individual who gives their time and talents to help make Hunter so special. Each honored volunteer will be featured in the VMF for that month, receive a $25 gift card and get some cool Hunter schwag! Anyone with ties to Hunter (teachers, staff, parents, caregivers and don't forget students!) may submit a nomination. You can find a Nomination Form in the permalinks below or in the front office.
Chess Club: Have your children play chess online with our chess club:
While many of our children's activities and events have been canceled, some, like playing chess, can be done online from home. 75 of our chess club members have enjoyed playing online this week, and it has helped them maintain their connections with each other and with Hunter, so we would like to extend this opportunity to other Hunter kids who know how to play chess!
If your child knows how to play chess, we can create free, basic ChessKid.com accounts for them linked to your email address. If your child already has a ChessKid account, we can add that account to our club within ChessKid. Please let us know either way using this form: https://bit.ly/HunterChessKid
We look forward to having more Hunter children join our chess club members in Fast Chess events every morning at 9 am!
Important Dates:
~Calendar updates are pending~
Useful Links
Hunter Elementary Facebook page
Hunter Elementary School PTA Facebook Page
Hunter Elementary School PTA Instagram (hunterelementaryschoolpta)
Hunter Elementary School PTA Twitter (@hunter_pta)
My School Bucks (lunch money app)
Here Comes the Bus (bus tracking app)
Hunter Foundation Facebook page
Hunter Foundation Twitter (@HunterFound)