Return to Headlines
Monday, March 16, 2020
Welcome to Hunter GT/AIG Elementary Virtual Monday Folder (VMF)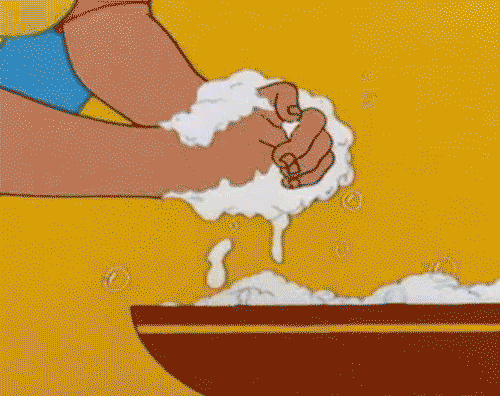 Panic causes tunnel vision. Calm acceptance of danger allows us to more easily assess the situation and see the options.
~Simon Sinek
Reminders:
All WCPSS schools are closed March 16-March 27.
Follow Hunter Elementary PTA on social media for communications for support during the in the coming weeks!
Making some good memories at Hunter?.....then please share your pics with the yearbook! Send to hunterptayearbook@gmail.com.
School & Administration Announcements:
The outpouring of support and concern for families potentially in need of food and resources, has been amazing and is a TRUE TESTAMENT to our Hunter Family. Our administration, school social worker, and PTA are planning ways to collect and disperse food and resources, while schools are closed. We are beyond grateful to our Hunter PTA and greater community for the love and care that is afforded to ALL families.
This unprecedented situation requires maximum flexibility, and we will continue to partner with and support our families. If you have any questions, please reach out to Briana Pelton, principal, bpelton@wcpss.net
Along with school being closed through March 27th, we wanted to confirm the following events are cancelled and /or cancelled indefinitely.
The following schoolwide events at Hunter are CANCELLED:
Teacher Appreciation Lunch Baked Potato Bar (scheduled for March 17th)
Author Visit Family Night (scheduled for evening, March 18th)
Theater Production Evening Performances (scheduled for March 25th and 26th)
PBiS Breakfast Reception (for Families) (Scheduled for 27th)
Battle of the Books Competition (Scheduled for March 31st)
Theatre Production Cast Party (Scheduled for April 2nd)
Family Science Night (Scheduled for April 2nd)
Science Olympiad Regional Tournament (Scheduled for April 18th)
PTA Updates:
Advocacy: Many families at Hunter deal with food insecurity on a regular basis, and unfortunately, this is going to be compounded by our school closing. We know that there are also families who may be facing food insecurities for the first time, if they are no longer able to work because of COVID-19 closures.
We are asking for your help to ensure that all of our families have the food they need while school is closed. The Hunter PTA Advocacy committee is asking for tax deductible donations so that we can purchase grocery store gift cards for our families. Specifically, we estimate about 50 families will need help, and we would like to provide them $25 gift cards each week while school is out.
Ligon Middle School PTA has also agreed to open up their food pantry to our families. Details to access the Ligon food bank will be posted in a later communication. As a thank you, we would like to provide Ligon with 25, $25 giftcards to purchase additional food and/or give to their families. In total, for the next two weeks, we are seeking $3,125.
ANY donation, from $5-$500 will directly help our Hunter family. Please send all donations via Paypal or Venmo, indicating "Hunter food donation" in the notes. Please also email Juliette Grimmett (juliettegrimmett@gmail.com) with your full name, donation amount, and email address so that we can get you a tax deductible receipt. If you have friends/family who are looking to give, please consider sending this request to them, too. Please also consider asking your children if they would be willing to donate something from their piggy banks to help their classmates." This money will go directly to those in need.
PayPal: juliettegrimmett@gmail.com or Venmo: @Juliette-Grimmett
Thank you to all who are able to give. Sending everyone peace, love, health, and calmness.
~Juliette Grimmett & Stephanize Zeigler--Advocacy Co-Chairs
Author Visit: Due to the recent events, our Steve Jenkins/Robin Page visit has been cancelled. If you have pre-ordered a book - Quail Ridge is coordinating for Steve and Robin to sign bookplates that will be placed in the front of the book. The books will then be delivered to the school and sent home with your child. Thank you for understanding.
PTA Volunteer Spotlight: Our Volunteer Spotlight for the month of March is focused on Lyla Woodward. Please take a moment to get to know Lyla and see why Mrs. Tymkin thinks she is an ALL star volunteer at Hunter and deserves to be recognized!
She is originally from Tampa, Florida
Lyla and her husband moved to Raleigh in 2004 to be close to a highly regarded clinic for congenital heart defects at Duke
She has two Kids at Hunter- Carter in 5th grade, and Maia in 2nd. Her oldest, Isa, also attended Hunter, but is currently in 8th grade at Moore Square.
Do you know a volunteer who makes a difference in the lives of teachers, students, and staff at Hunter? Tell us about him! Each month, we will shine a spotlight on one individual who gives their time and talents to help make Hunter so special. Each honored volunteer will be featured in the VMF for that month, receive a $25 gift card and get some cool Hunter schwag! Anyone with ties to Hunter (teachers, staff, parents, caregivers and don't forget students!) may submit a nomination. You can find a Nomination Form in the permalinks below or in the front office.
Chess Club teams win State Championship! 28 Hunter students competed for 2 days with over 300 students from more than 90 elementary schools in the recent NC K-12 Chess Championship. We had five grade-based teams, and all of them won team trophies and earned individual medals. Two of our teams won 1st place in their grades becoming State Champions! This is the first time that any of our chess club teams has done that.
Our 1st Grade team won 1st place! Congratulations to Jonathan Paige, JJ Pflasterer, Rivers Whittenton, Jonah Sanchez, Emory Jordan, Liza Wilburn, Lyndon Hale, and Lucca Abundes! Emory also won a trophy as one of the top 3 girls.
Our 2nd Grade team won 2nd place! Congratulations to Ellis Hale, Armand Etienne, Anna Cai, and Yashvi Nayyar! Ellis tied for 7th place winning an individual trophy, and Anna and Yashvi won trophies as top girls.
Our 3rd Grade team won 3rd place! Congratulations to Kai Rhodes, Reagan Jones, William Taylor, Delaney Etienne, and Mateo Abundes! Reagan and Delaney also won trophies as top girls.
Our 4th Grade team won 1st place! Congratulations to Emmett Walls, Aarav Trivedi, Grady Jordan, Jason Collins, Lincoln Jones, and Joshua Paige! Emmett tied for 6th place winning an individual trophy, and Aarav won a trophy for being 2nd in his rating class.
Our K-5 team won 5th place! Congratulations to Vishaal Doppalapudi, Shridula Gogineni, Thor Ziobro, Maggie Harris, and Sunil Poonamallee!
At the end of the award ceremony, International Master Jonathan Shroer read a touching nomination written by a former Hunter student and awarded Coach Mark Indermaur as the 2020 NC Coach of the Year.
NC School Heroes Contest: Our fabulous Mrs. Dobbin, Mrs. Duke, and Mrs. Tymkin have all been nominated as NC School Heroes. The top 200 nominations with the most votes will be reviewed after voting closes on March 15, 2020. Then 10 will be selected for the prizes. So we totally can make all 3 Hunter teachers in the top 200.
The link to vote is here...https://www.ncschoolheroes.com/contests/entries People can then search by county and school or the teacher's name. Each person can vote once (for one person) each day and I know if the Hunter community comes together we can get them each a ton of votes!
March Courageous Conversation from the PTA Equity team:
"We need to help students and parents cherish and preserve the ethnic and cultural diversity that nourishes and strengthens this community- and this nation." -Cesar Chavez
How does your family engage discussions about cultural differences?
"There's no question, talking about race can be sensitive, and yes, even a bit messy." See the articles below for helpful tips.
How to talk to kids about race and racism, according to experts
Talking to Children About Racial Bias
````````````````````````````````````````````````````````````````````````````````````````````````````````````````````````
Important Dates:
~Calendar updates are pending~
Useful Links
Hunter Elementary Facebook page
Hunter Elementary School PTA Facebook Page
Hunter Elementary School PTA Instagram (hunterelementaryschoolpta)
Hunter Elementary School PTA Twitter (@hunter_pta)
My School Bucks (lunch money app)
Here Comes the Bus (bus tracking app)
Hunter Foundation Facebook page
Hunter Foundation Twitter (@HunterFound)