Return to Headlines
"It is time for parents to teach young people early on that in diversity there is beauty and there is strength."—Maya Angelou
Monday, February 10, 2020
Welcome to Hunter GT/AIG Elementary Virtual Monday Folder (VMF)
Shoutouts/Reminders:
Lucille Hunter Foundation 3rd Annual Fundraiser Event was a SUCCESS! Thanks to all who supported & were able to attend this event!
Skate Night Pt 2 on Thursday, Feb 13th! 6-8:30p…Don't forget to wear your RED!!
Book Exchange rescheduled for tomorrow, Mon. Feb 10th. Yikes!!...NEED more volunteers. Signup below.
Order Yearbooks by March 1st …order details below.
Send in those Box Tops…the deadline has been extended to Feb, 14th! Check your pantries & cupboards.
School & Administration Announcements:
Art Club: Art Club resumes this week: Monday, February 10th - Thursday, February 13th!
Please confirm with your student which day they will be attending the Art Club
Please let your child's teacher know if there is a change in the day they will be attending (this would have been previously approved by Mrs. Kernan if applicable)
Please remember that pick-up is at 4:45 PM at the front of the school
Skate Night: Come join the Hunter family for some fun and skating on Thursday, Feb. 13th, 6-8:30pm, United Skates of America, 2901 Trawick Rd., Raleigh, NC 27604. Wear Red to celebrate Valentine's Day!
Love your Hunter Library this February!:The Hunter Library aims to be a welcoming and inclusive space that builds a love of reading for all students. You can be a part of this vision and "Love Your School Library" by donating a book this February. There is a beautiful saying that books should act as "mirrors" and "windows". Students should be able to see themselves reflected in the characters of the books and stories they read, as well as be able to look into new words and experiences they have never seen before. The books for our wish list were carefully selected to act like "mirrors and windows" for the students at Hunter. If you are interested to participate in "Love Your School Library '', donate a book from this Amazon Wish List:
https://www.amazon.com/hz/wishlist/ls/1PYV7L76BDOGH?ref_=wl_share
Books will be inscribed with a book plate thanking your family for the donation. These books will be also featured during our "Reading with the Stars" community read aloud event in April. Thank you for helping to make the Hunter Library a place that encourages reading and connects students with books they love to read.
February Benchmarks (Math and EL) - All third, fourth, and fifth grade students will participate in the second quarter Math NC Check-Ins this month and the new ELA middle of the year benchmark. The week of February 10th, a letter will be sent home to give parents/guardians more information about the ELA Benchmarks.
Thursday, February 6th - 3rd NC Check-In
Tuesday, February 11th - 5th NC Check-In
Thursday, February 13th - 4th ELA Benchmark
Wednesday, February 19th - 5th ELA Benchmark
Thursday, February 20th - 3rd ELA Benchmark and 4th NC Check-In
For Math NC Check-Ins, SSA students will participate in the grade level in which they take the EOGs, as they did last quarter. If you have any questions regarding testing, contact Brooke Dillon at bdillon@wcpss.net.
Unannounced Lockdown Drill: We plan to conduct an unannounced lockdown drill prior to the end of February so that faculty, students, and our community can practice these procedures and apply the feedback learned from our last lockdown drill. By working with our law enforcement agency and WCPSS Security staff on the drills at WCPSS schools, we can better prepare our students, faculty and staff for the unexpected. If you should have any questions, please contact the school office.
PTA Updates:
Book Exchange: Last Minute Call for Book Exchange Help Needed! Due to school being closed on Friday February 7th we have had to re-schedule the Book Exchange for Monday February 10th, however several of the parent volunteers who planned to help hand out books to the students on Friday are unavailable today. So if you have any free time today, please sign up to help hand out books here Updated Book Exchange Sign-up or just come when you can. Help is especially needed midday. Thanks!
Teacher Appreciation: This month we recognize the important contributions of our school counseling staff. Big thanks to our School Counselor, Mrs. Gernhard and our School Psychologist, Ms. Phillips. We appreciate their time and efforts to support and make a difference in the lives of our students.
Let's celebrate how much we LOVE our Hunter staff this coming Valentine's Day! The Hunter Teacher Appreciation committee will be providing a Coffee/Hot Chocolate Bar for our beloved staff members on Friday, February 14th. If you are interested in donating items, please drop off on the 14th between 8:15-8:30 in the Staff Lounge. Thank you so much for helping us appreciate the staff. Signup for Coffee/Hot Chocolate Bar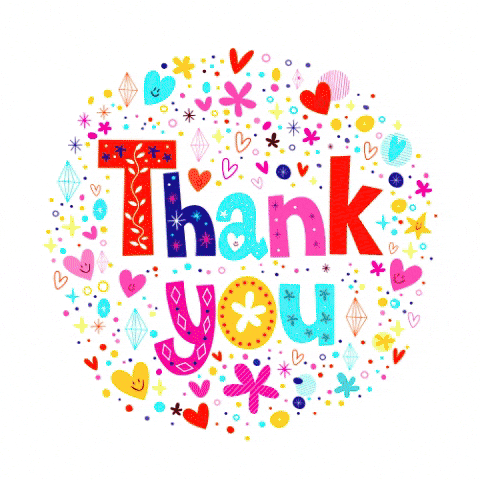 Thank You from the Hunter Foundation! Last week's Pasta with a Purpose Dinner & Silent Auction was a terrific success, despite the crazy storms that rolled through hours before the event. Thank you to everyone who volunteered, donated or solicited silent auction items, bought tickets or signed on as a sponsor. Because of our Hunter community's collective efforts, we raised nearly $39,000 for the Foundation, more than doubling the amount from last year, making it our biggest fundraiser yet! If you weren't able to join us and would still like to contribute, please consider making a donation to the Foundation – any amount helps. You can make an online donation here.Thank you again for your support!!!!!
PTA 2020-2021: Hunter PTA cannot succeed without the help from YOU! No efforts are too small. We know you are busy with the work/life balance, and we value your time. Nominations forms (PTA Nomination Form 2020-2021) are due to Jenn Birch (birchjenn@hotmail.com) by February 28th. Thanks!
Yearbook: Yearbooks are on sale now! Yearbooks can be purchased for $18 now through March 1st. There are two ways to pay. Purchase online at http://www.strawbridge.net using code YB105589 or send cash/ check in the order form coming home this week. After March 1st the will be $20.
PTA Volunteer Spotlight: Our Volunteer Spotlight for the month of February is focused on Ms. Beth Tonelli, or "Grams," as students call her. We are very fortunate that Beth is using her retirement years to give back to the Hunter community and support our classrooms. Please take a moment to get to know Beth and learn why our Hunter teachers nominated her.
All About Beth:
She grew up in Morristown, NJ
Beth moved to Cary 31 years ago when her husband took a job as a Chemist at NC State upon his retirement from Bell Labs.
She is a retired labor and delivery nurse
In addition to having two grandkids at Hunter, Miles in 4th and Vera in 2nd, Beth's daughter-in-law is one of our beloved Special Education teachers, Alison Tonelli.
Students and teachers know her as "Grams."
Do you know a volunteer who makes a difference in the lives of teachers, students, and staff at Hunter? Tell us about him! Each month, we will shine a spotlight on one individual who gives their time and talents to help make Hunter so special. Each honored volunteer will be featured in the VMF for that month, receive a $25 gift card and get some cool Hunter schwag! Anyone with ties to Hunter (teachers, staff, parents, caregivers and don't forget students!) may submit a nomination. You can find a Nomination Form in the permalinks below or in the front office.
Equity Committee: February Courageous Conversations from the PTA Equity Team..What do you say when your child asks, "Why does that person look like that?" Would you like to feel more prepared and ready to engage your child in these important conversations? If so, check out the links below.
How to talk to kids about race and racism, according to experts & Talking to Children About Racial Bias
Next time you're at the school, take a look at the library bulletin board celebrating Black History Month, and consider checking out a new book by an African American author. Little Leaders is currently my daughter's favorite book. We all had lots of fun at the Park Play date- always the last Thursday of the month. Next one is Thursday, February 27th, after school at the Davie Street Park (next to the school). Snacks provided. Email equityathunter@gmail.com for questions.
Important Dates:
Feb 10: Book Exchange
Feb 13: Skate Night Part 2
Feb 17-18: Teacher Workday (No School)
Feb 25: PTA BOD Meeting-9:30a (Media Center)
Feb 27: Equity Playdate
Mar 9: Teacher Workday (No School)
Mar 11: Magnet Welcome Event
Mar 18: Steve Jenkins Author Visit
Mar 30-Apr 3- Healthy Hunter Challenge
Useful Links
Hunter Elementary Facebook page
Hunter Elementary School PTA Facebook Page
Hunter Elementary School PTA Instagram (hunterelementaryschoolpta)
Hunter Elementary School PTA Twitter (@hunter_pta)
My School Bucks (lunch money app)
Here Comes the Bus (bus tracking app)
Hunter Foundation Facebook page
Hunter Foundation Twitter (@HunterFound)