Return to Headlines
Monday, February 3, 2020
Welcome to Hunter GT/AIG Elementary Virtual Monday Folder (VMF)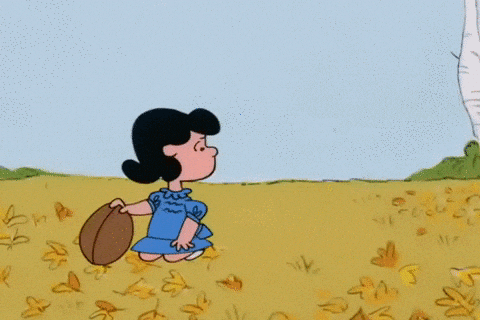 Shoutouts/Reminders:
Lucille Hunter Foundation 3rd Annual Fundraiser Event is Thursday, Feb 6th, 6:30-9:30p! #excited
Thank you!!! SAS BIG Community group for the STEM session on Bees and Pollination!
Box Tops DUE by Feb 6th!!!
Send in those yearbook pics! Email them to hunterptayearbook@gmail.com
School & Administration Announcements:
iStation (Reading Assessment) - All K-3 students took the new reading assessment, iStation, during the month of January. The student results summary and the parent portal information will be included with the quarter two report cards.
February Benchmarks (Math and EL) - All third, fourth, and fifth grade students will participate in the second quarter Math NC Check-Ins this month and the new ELA middle of the year benchmark. The week of February 10th, a letter will be sent home to give parents/guardians more information about the ELA Benchmarks.
Thursday, February 6th - 3rd NC Check-In
Tuesday, February 11th - 5th NC Check-In
Thursday, February 13th - 4th ELA Benchmark
Wednesday, February 19th - 5th ELA Benchmark
Thursday, February 20th - 3rd ELA Benchmark and 4th NC Check-In
For Math NC Check-Ins, SSA students will participate in the grade level in which they take the EOGs, as they did last quarter. If you have any questions regarding testing, contact Brooke Dillon at
bdillon@wcpss.net
.
Unannounced Lockdown Drill - We plan to conduct an unannounced lockdown drill prior to the end of February so that faculty, students, and our community can practice these procedures and apply the feedback learned from our last lockdown drill. By working with our law enforcement agency and WCPSS Security staff on the drills at WCPSS schools, we can better prepare our students, faculty and staff for the unexpected. If you should have any questions, please contact the school office.
Carpool: Thanks to all carpool families for doing such a great job following the carpool guidelines, provided earlier this school year. We appreciate all of you displaying your carpool numbers and friendly smiles and waves. Also, a reminder to "Please be KIND, and join the back on the line".
Free Preschool Opportunity for 2 Year Olds - A rare slot has just opened at a high-quality, FREE preschool! Your child must currently be 2 years old, and must have turned 2 before September 1, 2019. This preschool is run by a former Hunter teacher, and offers an amazing, enriching experience for your child. Transportation is also available! Only families who have financial need qualify, and you must be willing to commit to your child attending each and every day. Once accepted, your child will be able to attend this preschool for free until they begin elementary school, so this is a once in a lifetime opportunity! For an application, please contact Trinity Pellas, School Social Worker, at 919-355-8741 (text) or tpellas@wcpss.net as soon as possible.
Marbles Museum Summer Camp Scholarships: We are excited to let you know that camp scholarship applications are now being accepted for Summer 2020 for families with financial need! Information about Camp Marbles, including camp descriptions and the camp calendar, can be found here. To fill out the application, simply click here. If you have any questions about the application, feel free to reach out to Kim DiPiano, Customer Support Coordinator, at 919-857-1008 or kdipiano@marbleskidsmuseum.org
PTA Updates:
Advocacy: The Advocacy Committee Needs Your Help!
One of our many goals this year was to obtain a washer and dryer for our school. We are SO grateful that one of our own families has graciously offered to donate a dryer that they no longer need-but we need to take it off their hands ASAP. We are asking for at least 2-3 strong volunteers (one with a truck to put it in), who could assist us with the collection and delivery of the dryer to Hunter this week. If you or someone you know could assist with this inquiry please reach out to Juliette Grimmett and we'll work through the logistics.
Lastly, we are still looking for a washing machine. If you are getting ready to upgrade or know someone who is and who would be willing to donate it to Hunter, please let us know. Thank you from Stephanie Ziegler & Juliette Grimmett, Advocacy Co-Chairs.
PTA 2020-2021: Hunter PTA cannot succeed without the help from YOU! No efforts are too small. We know you are busy with the work/life balance, and we value your time. Nominations forms (PTA Nomination Form 2020-2021) are due to Jenn Birch by February 28th. Thanks!
Author Visit: Last call for pre-orders for our Steve Jenkins and Robin Page visit. Order forms can be printed here: (Flyer) and are due on February 4th!
Hunter Foundation: Last Day to Buy Tickets for Hunter Foundation Event! Monday is the last day to buy tickets for the Lucille Hunter Foundation's 3rd annual fundraiser on Thursday to raise money to support teaching positions at Hunter! Buy tickets online here (additional fees apply). Or send in this completed form with a check made out to Hunter Foundation. Thank you to those who have already bought tickets. We'll be sending more information via email this week about the event.
Book Exchange Collection Info and Volunteer Sign-Up: The Book Exchange is this Friday, February 7th! Thank you so much to all who have donated books and/or signed up to help with this event! We will be collecting books through the end of the day Wednesday, so if you still have books you want to contribute to this awesome event please drop them off (or have your child drop them off) in the Media Center or in the collection bin by the back bus loop by the end of the school day Wednesday. We have several people who have signed up to help sort the books this Thursday, which is much appreciated since it can be quite a task. But we could use some more volunteers to help the students efficiently find the book/books they wish to take home with them when they come with their classroom teacher on Friday. The sign-up to help can be found here: click to sign-up Thanks again for helping to make this annual event a success!
Box Tops: Clipping Box Tops is an easy way for you to help Hunter Elementary. Box Tops are worth 10¢ each, and they quickly add up to real cash for our school. You will find a flyer in your student's Monday folder. Simply send Box Tops in to your student's teacher by February 7. Also remember to download the Box Tops app and scan receipts throughout the year. Have a question? Call or text Eliza Kiser at 704-657-5547 or email kisereliza@gmail.com.
Volunteer Coordinator: Do you know a volunteer who makes a difference in the lives of teachers, students, and staff at Hunter? Tell us about him! Each month, we will shine a spotlight on one individual who gives their time and talents to help make Hunter so special. Each honored volunteer will be featured in the VMF for that month, receive a $25 gift card and get some cool Hunter schwag! Anyone with ties to Hunter (teachers, staff, parents, caregivers and don't forget students!) may submit a nomination. You can find a Nomination Form in the permalinks below or in the front office.
Important Dates:
Feb 6: Hunter Foundation Fundraiser Event
Feb 7: Book Exchange & Box Tops Deadline
Feb 13: Skate Night Part 2-United Skates 2901 Trawick Rd Raleigh
Feb 17-18: Teacher Work Day (No School)
Feb 25: PTA BOD Meeting-9:30a (Media Center)
Mar 9: Teacher Workday (No School)
Mar 11: Magnet Welcome Event (Tentative Date)
Mar 18: Steve Jenkins Author Visit
Mar 28: Science Olympiad
Mar 30-Apr 3- Healthy Hunter Challenge
Useful Links
Hunter Elementary Facebook page
Hunter Elementary School PTA Facebook Page
Hunter Elementary School PTA Instagram (hunterelementaryschoolpta)
Hunter Elementary School PTA Twitter (@hunter_pta)
My School Bucks (lunch money app)
Here Comes the Bus (bus tracking app)
Hunter Foundation Facebook page
Hunter Foundation Twitter (@HunterFound)