Return to Headlines
Monday, October 7, 2019
Welcome to Hunter GT/AIG Elementary Virtual Monday Folder (VMF)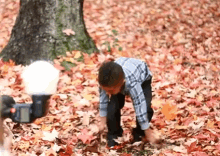 HAPPY FALL.....FALL FUNDRAISER (that is)!!!!!!!
School & Administration Announcements:
Unannounced Lockdown Drill: Prior to the end of October, our school will practice our annual "Unannounced Lockdown" drill. During the school year, we conduct both announced and unannounced lockdown drills to ensure that our staff and students are prepared for all situations. Earlier this year, we conducted an announced lockdown drill. Following the announced lockdown drill, WCPSS Security Staff provided feedback for our students and staff so that we could do an even better job in the future.
We plan to conduct an unannounced lockdown drill prior to the end of October so that faculty, students, and our community can practice these procedures and apply the feedback learned from our last lockdown drill. By working with our law enforcement agency and WCPSS Security Staff on the drills at our school, we can better prepare our students, faculty and staff for the unexpected. If you should have any questions, please contact the school office.
Curriculum Night - On Thursday, November 21st, our school will host Fall Curriculum Night. The purpose of this night is to help families better understand learning objectives and ways to support learning at home. Please complete this short survey so that we can best prepare our sessions to target areas of interest and need for our families.
Fall Pictures - Thursday, October 17th is PICTURE DAY! All students will have their photograph taken. Any student who is absent will have the opportunity for a make up picture on Thursday, October 21st. More information will come home in Monday folders.
Reminder: Teacher Workday on Wednesday, October 9th!!! (no school)
=============================================================================================
Fall Fundraiser: Fourth grade leading the way! Fourth grade is in the lead for the most "Reach for the Stars" Fall Fundraiser gold envelopes returned last week! But Kindergarten, 1st grade, and Fifth Grade are hot on their heels.
So what does the winning grade win? Bragging rights, of course. And popsicles at the Hunter Olympics!
Thank you to all who have donated so far to the Fall Fundraiser. Any amount is greatly appreciated. We're nearly 1/2 of the way to our $25,000 fundraising goal. As soon as we reach our goal, you'll stop hearing about it! We promise! Just turn in your donation envelope (all envelopes turned in count toward the grade-participation contest) by this Friday. Or donate via PayPal via PayPal Link or MemberHub at https://hunter.memberhub.store/ or use the QR code below!! Also check if your company matches donations!
Donation QR Code:
Gallery of PTA Sponsored Events and Clubs:
Walk to School Day: Join us on Friday, October 11th to celebrate Walk to School Day. We will meet at Robert's Park (1300 East Martin St, Raleigh) from 8:10a - 8:20a, and we will begin walking at 8:25a with support from the Raleigh Police Department. Students must have an adult accompanying them in order to walk.
Once our group arrives on campus, the group will proceed to the track for a short celebration highlighting safe routes to school and physical activity. Any student arriving at school by carpool or bus will join the Walk to School celebration after dropping items in their classroom. If there is inclement weather, a decision regarding the event will be made by 7:00 am and shared with families through Social Media, Memberhub, and School Messenger Text.
Walk to School Day Flyer
Yearbook: The Hunter Yearbook committee is launching the yearbook cover contest for all students (K-5) to participate Please see the details below:
2019-2020 Theme: Doodles
Students should work independently (just guidance from adults)
No words or names on the front (you'll help us add the Hunter logo and title later - digitally!)
Vertical layout required
Turn in to the front office by November 1 with your name, grade, and teacher on the BACK
Questions? cmwhittenton@gmail.com
Hunter Foundation: Save the Date! Save the date for the annual Lucille Hunter Foundation fundraiser! We're looking forward to seeing Hunter families, friends and supporters on Thursday, Feb. 6, 2020 at the Stockroom at 230 for our annual dinner and silent auction, which is the major fundraiser supporting the Foundation. The Foundation was created in 2017 to raise money to provide additional financial support to teachers and for teaching positions at Hunter.
Spelling Bee: It's Bee Season again!! The Hunter PTA will host grade-level spelling bees in Nov. The top 3 spellers from each grade will then compete in a school-wide bee in January. The winner of the school-wide bee will go on to the Wake County Spelling Bee in spring 2020. All bees will be held in the Media Center (open to parents/caregivers) as follows:
Friday, November 8:

9:30am: 2nd grade
12:30pm: 3rd grade

Friday, November 15:

9:30am: 5th grade
12:30pm: kindergarten

Friday, November 22:

9:30am: 4th grade
12:30pm: 1st grade
Study lists for the bees can be found here: Spelling Bee Study List. This list will be used for both the grade-level & final school-wide bee. Words are not divided by grade so consider the following guidance:
The grade-level bees for kindergarten, 1st grade, and 2nd grade will begin by using words pulled from the earlier part of the list ("punting" through "stray"). As the bee progresses; however, it is very likely that students will be asked to spell words appearing later in the list.
The grade-level bees for 3rd, 4th, and 5th grades will begin by using words from the middle of the list ("gallop" through "station"). These grades will not be asked to spell words appearing earlier in the list, but very likely will be asked to spell words appearing later in the list as the bee progresses.
For all grades, if the words on the list are exhausted before the winners are determined, words not appearing on the study list will be used.
Registration deadline is October 18 so that we can order enough prizes and prepare certificates. You can register by clicking here: Spelling Bee Registration Form. Volunteers are needed, especially pronouncers! Please sign up to help below! Spelling Bee Volunteer Signup. Contact Kelly Townsend and Catherine Hale at hunterspellingbee@gmail.com for questions. Good luck and happy spelling!
After School Play Dates: Looking for an opportunity to connect with other Hunter families? Or just looking for an opportunity for your child to burn off some energy? Join the Equity team at the Davie Street Park (next door to the Hunter cafeteria) on Tuesday, October 8th and Tuesday, October 15th from 3:45-5:00 pm. Come for 15 minutes or stay 'til 5:00. We'll bring the snacks, you bring the fun! The Equity Team works to provide accessible opportunities for families to connect to the school. Contact Beth Carmichael at bessie628@gmail.com.
Important Dates:
Oct. 1-15: "Reach for the Stars" Annual Fall Fundraiser
Oct. 8: Equity Committee Playdate (Davie St. Park)
Oct. 9: Teacher Workday (No School)
Oct. 11: "Walk to School" Day
Oct. 15: Equity Committee Playdate (Davie St. Park)
Oct. 22: ONE Hunter (5:30-7:30p)
Oct. 25: Principal "Chat & Chew" with Mrs. Pelton (8:30a-9a)
Oct. 26: Magnet Fair
Oct. 29: Skate Night
Oct 31 : Traditional Calendar Makeup Day
Nov. 1 : Teacher Work Day (No School)
Nov. 2 : School wide Play Date @ Dorothea Dix Park
Nov. 8 : Spelling Bee 2nd & 3rd
Nov 15 : Spelling Bee K & 5th
Nov. 22 : Spelling Bee 1st & 4th
Useful Links
Hunter Elementary Facebook page
Hunter Elementary School PTA Facebook Page
Hunter Elementary School PTA Instagram (hunterelementaryschoolpta)
Hunter Elementary School PTA Twitter (@hunter_pta)
My School Bucks (lunch money app)
Here Comes the Bus (bus tracking app)
Hunter Foundation Facebook page
Hunter Foundation Twitter (@HunterFound)