Return to Headlines
Motivational Quote: "Mistakes are proof that you are trying"
Monday, September 23, 2019
Welcome to Hunter GT/AIG Elementary Virtual Monday Folder (VMF)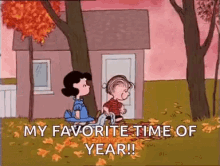 School & Administration Announcements:
Technology: Mrs. Boger is seeking 3-4 volunteers who are willing to help with devices. These volunteers would help sanitize devices in the school once a month and enter serial numbers of broken devices into a spreadsheet. Please complete this form if you are interested. Technology Volunteer Form
Media Center: Volunteers Needed - Join the Hunter Check-out Club!
Mornings in the Hunter library are busy with excitement. We have new books and lots of eager readers. The number of students checking out books before school is growing. Your twenty minutes (8:45am-9:05am) can help our checkout process and get more books into our students' backpacks. If interested, contact Beth Carmichael at Bessie628@gmail.com, or Mrs. Wasko at ewasko@wcpss.net and let us know what day of the week you are available to help.


Reading Promotion: Could you spare some Legos?
The Hunter Media Center will soon begin a reading promotion to get more students checking out and reading books. We are in need of traditional Lego blocks (not Duplo), and a few bases. If you have some Legos you would like to donate, please bring them to Mrs. Wasko in the media center. Thank you for helping our students grow their love of books!! (More info to come about the reading promotion...)
Arts Announcements:
Art Club: Arts Team September 2019 Newsletter
Registration for Art Club is now closed. All of our Art Club days are filled to capacity. If your child is still interested in Art Club, please contact Mrs. Kernan to add their name to our waiting list. In addition, if your child is currently registered for Art Club, and does not plan on attending, please contact Mrs. Kernan to remove their name from our list in order for students on the "Wait List" to enjoy this opportunity.
Due to the large number of students registered for Art Club each day, we will NOT be able to allow students to switch or make-up days if they are unable to attend their designated day. If you have any questions or concerns, please contact Mrs. Kernan directly at tkernan@wcpss.net.
=============================================================================================
PTA GENERAL MEMBERSHIP MEETING is on Tuesday, Sept. 24th at 9:15a (media center). We welcome all parents & caregivers to attend to hear about the programs and plans for this school year. The 2019-2020 budget will be presented for approval. It's not too late to join us. We are looking to "Rethink" the PTA and would love your input.
Radical Reader: The Radical Reader Assembly will be in the Media Center Friday, Sept. 27th at the following times:
12:45p - 1:15p – 2nd and 3rd Grades
1:30p - 2:00p – K and 1st Grades
2:15p - 2:45p – 4th and 5th Grades
Labels & Offers: Harris Teeter's Together In Education Program: When you purchase Harris Teeter Brand products using your VIC card, Harris Teeter contributes a percentage to Hunter. You can link your VIC card online at www.harristeeter.com or at any Harris Teeter Customer Service Desk. Just request to link your VIC card to #2732 "Lucille Hunter Elementary." We can also relink your VIC card for you if you complete this survey . You must relink your card every year. If we can get just 40 more families to link or relink by October 15, Harris Teeter will give Hunter a $100 bonus! Box Tops for Education: It's Fall Box Tops Time!
Clip: Send your Box Tops clips to school by September 27 for our fall collection drive. Ask grandparents, co-workers, friends and neighbors to help collect and send those in too!
Scan: The Box Tops program is going digital, and you may notice that many of the products you are used to seeing traditional Box Tops on now look different. Simply download the Box Tops app from Google Play or download the Box Tops app from the App Store, and scan your receipts within 14 days. Questions? Contact Eliza Kiser at kisereliza@gmail.com or Jessica Humphries at jessicaraeh@yahoo.com
Fall Fundraiser: Starts Oct 1st . Four ways to raise funds! Over the course of the year, there are 4 main ways to donate to Hunter:
PTA Membership:In addition to paying $7 in dues to join the PTA, families can make a larger donation on the membership form. Donations fund the activities and events of the PTA.
"Reach for the Stars" Fall Fundraiser:For two weeks in the fall, families can make donations through a no-fuss fundraiser in which envelopes are sent home with students. Donations fund the activities and events of the PTA.
Hunter Foundation:Early in the new year, the Foundation will host a fundraising event. Donations to the Foundation help fund teaching positions and professional development in the coming years. The Foundation is a separate organization from the PTA, which cannot fund teaching positions.
Move-a-thon:In the spring, students ask for donations from family and friends in anticipation of a class competition of walking/running laps around the track. Donations fund future playground equipment.
Fall Fundraiser Donation Methods:
PayPal: PayPal Donation Link
MemberHub Store: https://hunter.memberhub.store/
~OR~
MemberHub Store QR Code:
Yearbook: A reminder to send photos for assemblies, field trips, festivals and special event days, as well as just normal day-to-day school activity to hunterptayearbook@gmail.com. Photographers are NEEDED, please contact Crystal Whittenton at CMWhittenton@gmail.com.
Hunter Foundation Fundraiser: Heading downtown for the Wide Open Bluegrass Festival this weekend? Stop by the Hargett Street Stage near the Raleigh Times Bar Friday and Saturday from 12:30-10 p.m. each day. A portion of proceeds from street-side beverage sales will go to support the Lucille Hunter Foundation, which supports teachers at Hunter.
Walk to School Day: We are excited to participate in Hunter's first Walk to School Day on Friday, October 11, 2019. Please meet at Roberts Park at 8:00 am. Each child with an adult guardian will walk from Roberts Park to Hunter Elementary, where we will convene on the track prior to school. We can't wait for 100% participation of students and staff for this event. Walk to School Day Flyer
Important Dates:
Sept. 24: General Membership Meeting (9:15a-Hunter Media Center)
Sept. 27: Radical Reader Assembly
Sept. 30: Teacher Workday (No School)
Oct. 1: "Reach for the Stars" Annual Fall Fundraiser Starts
Oct. 11: Walk to School Day
Oct. 22: ONE Hunter
Oct. 25: Principal Chat & Chew with Mrs. Pelton
Oct. 26: Magnet Fair
Oct. 31: Traditional Calendar Makeup Day
Nov. 1: Teacher Work Day (No School)
Useful Links
Hunter Elementary Facebook page
Hunter Elementary School PTA Facebook Page
Hunter Elementary School PTA Instagram (hunterelementaryschoolpta)
Hunter Elementary School PTA Twitter (@hunter_pta)
My School Bucks (lunch money app)
Here Comes the Bus (bus tracking app)
Hunter Foundation Facebook page
Hunter Foundation Twitter (@HunterFound)