Return to Headlines
Betwixt and Between: Middle School!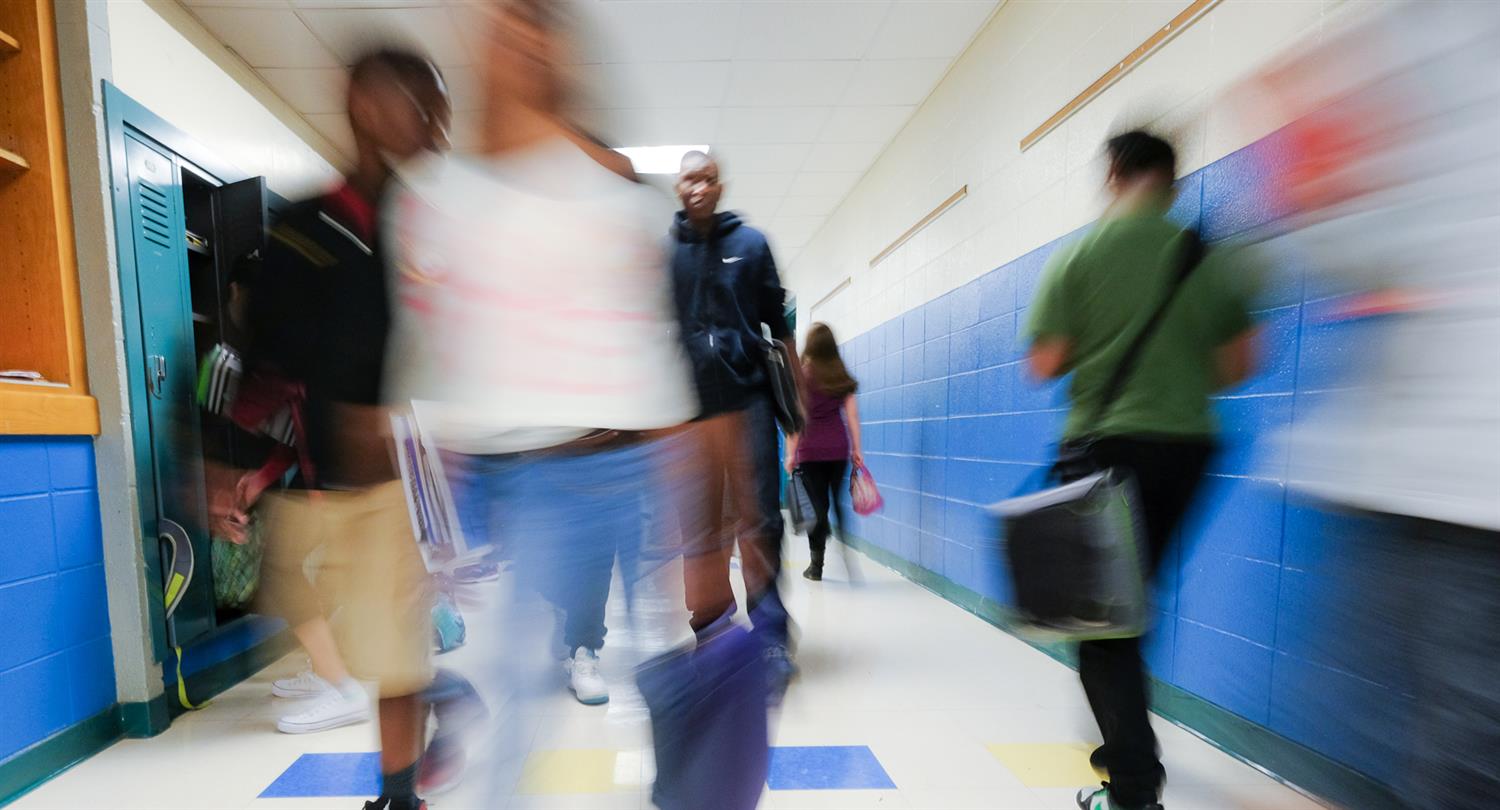 So, what is at the top of most kids' minds as they make their way from elementary to middle school? Is it making new friends? Sure, that's part of it. Is it more challenging work? Yeah, that could be it, too.

Far and above schoolwork and social concerns, though, is this: It's all about the lockers. Changing classes, using lockers for the first time, and having the time to do it all without being late. In other words, an increased need for organizational and time-management skills.

Parents are often concerned that their children not get lost in the mix, going from one or two teachers to several more. They know that this is the time when their children start to develop social skills that will inform how they interact with others the rest of their lives.

Parents also often wonder how to gauge their involvement. Staying involved and supportive and communicative with the teacher, but not cramping their kids' style.

Don't worry! We checked in with WRAL's GoAskMom.com to see what 's on the minds of parents. These are some common questions:

One of the top concerns of middle schoolers is not having enough time to get to lockers and change classes. How do schools ease those concerns before class starts?


WCPSS middle schools typically host a sixth-grade orientation before the school year begins. During this orientation students receive their schedule and are able to map out where all of their classes are located. Additionally, most schools assign students their locker and a combination lock during this time. During this orientation and during the first week of school teachers make suggestions to students regarding when the best time to visit their locker might be. Some schools assign specific time periods during the day when students are allowed to go to their locker.

What many school leaders have noticed is that issue is not being able to get to your locker and making it to class on time; the issue seems to be opening your lock and getting to class on time! As a result schools are now earmarking time during these orientation sessions for students to practice opening and closing their combination locks. Some schools allow their students to take their combination lock home with them after the orientation so they can continue to practice at home.

I've always been involved in my child's classroom, but I know that's different now that she's in middle school. How can middle school parents remain involved in their kids' school life?

There are several ways in which a parent can still remain an active and visible part of their student's school life. First, all parents are encouraged to not only join the school's PTSA but to become actively involved. The PTSA leads a number of initiatives and events to support teachers and the school, and are always in need of parents to assist in these projects. Also, being an active member of the PTSA allows parents the platform to share ideas with other PTSA members on how they can become even more involved around the school. Middle schools also have a Business Alliance, made up of community businesses and professionals, that supports school programming. This is an opportunity for parents to pair their professional skills and employment with a desire to get involved at the school level.

Middle schools have a number of extracurricular events that take place on a regular basis that attract a large number of students. Parents are always encouraged to attend school plays, performances and athletic events, even if their student isn't participating. It will give them a better understanding and love of their school community and allows them to know all of the activities in which they can encourage their student to join.

All parents are encouraged to register as volunteers at their student's school or any other school. This opens up a number of opportunities to be active around the school, including assisting in the media center or copy room and chaperoning field trips and/or school dances.

How much homework is normal for a middle school student? What's the best way to help them get it all done?

The purpose of homework is to reinforce the skills or material that were taught in class and for students to practice these skills. Principals follow the homework policy as outlined by our school board and help to establish school-wide or grade level-wide homework policies. Research-based guidelines suggest 90 minutes of homework per evening for middle school students; however, the amount of homework varies slightly by school and the rigor of the course. It is always best to develop a relationship with your student's teachers so you will have a clear understanding of the amount of homework your student can expect each night.

Time management is the key to success at any level, especially the middle school level. Developing a schedule that governs your student's afternoon and evening after school dismissal will better ensure that all of his/her homework gets done and that he/she has a chance to enjoy all of the other aspects of being an adolescent!

I'm worried about the social drama that can come from the middle school years. How do Wake schools help students (and parents) through some of those transitions?

The great thing about your student being in a middle school is that he/she will be surrounded by adults who have worked with hundreds of middle school students before and therefore know how to assist him/her in navigating their middle school years. The school counselor is one of the greatest resources at any school. School counselors lead classroom and small group counseling sessions on various topics, including peer relations. Some schools offer an "advisory period" during the first portion of the school day in which a major focus is on developing the socio-emotional side of the middle school students.

We encourage all parents to monitor their student's peer group and social media accounts and contact the school counselor if they have any concerns.

Classes can start getting really challenging academically in middle school. How can I help my child at home who might stress out about not getting something just right or not fully understanding the material?

The key is to make decisions and have conversations before the school year begins. Ensure that your student is taking the most rigorous course that meets his/her academic level as early as possible. This will allow your student an opportunity to face academic challenges early and build up his/her academic resiliency. This pays dividends when they go to high school or beyond when the academic demand is ratcheted up a bit more. Additionally, parents should inform their students before school starts (and periodically throughout the school year) that "you have to struggle in order to grow"-- it is okay to not fully understand a concept the first time you are exposed to it. Frontloading students with this message and occasionally restating it will likely make it easier for them to accept the academic challenges that they will undoubtedly face.


It is also important to foster a good relationship with your student's teachers and counselor. Contact your student's teachers regularly to get an informal assessment on how your student is doing and in what areas they may need additional assistance. Visit your student's teachers' websites to keep up to date with class topics and upcoming assignments. Reach out to the school counselor for assistance with enhancing your student's study and/or organizational skills.