Return to Headlines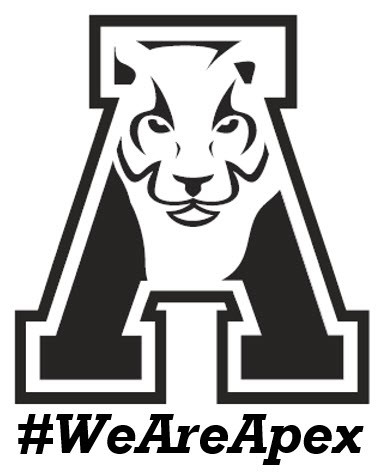 #WeAreApex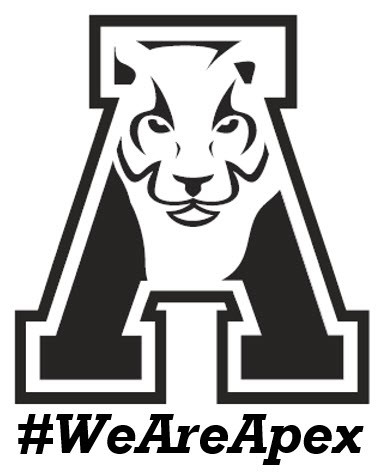 Dear Cougar Family,
Please take note of the following announcements for this week.
PTA INFO
Our May Madness online auction will go live at 6 pm on Sunday, April 28th!! 100% of the proceeds will stay right here at Apex Middle School. Please share our auction link with your family friends. You don't have to be an AMS parent to win. Any items not sold at a buy now price online will go to a live auction at May Madness on May 10th. https://www.32auctions.com/MayMadness
May Madness is less than 2 WEEKS away!!
We have extended the deadline to register for dodgeball and pre-order food until Thursday, May 2nd. Please remember we will only have a limited amount of extra food at the event, so PLEASE preorder! https://www.apexmiddleschoolpta.com/may-madness.html
Teacher Appreciation Week will be observed on May 6th-10th. We have lots of fun things planned for our staff but need your help to make this possible. Please sign up for an item (or two) on our sign up genius or purchase off our Amazon wish list. Thank you for helping us plan a special week for our hard-working staff at AMS!!
https://www.signupgenius.com/go/60b0e4da9ab2a1-apex2
https://www.amazon.com/hz/wishlist/ls/2R890QSDZ6I1C?fbclid=IwAR2lUBGLLIYXxSMiKVC75NWaXMxvZhxlzE8_f1NTNBGgxJvbzXcF9QaxF4U
TESTING VOLUNTEERS NEEDED
Volunteer during our testing season at Apex Middle School! We are in need of almost 100 volunteers over the course of five days (May 29-June 4). Simple task: serve as a hall monitor for kids needing a bathroom break. The service times vary depending on which test kids are taking. Please sign up on our

Testing Volunteer Sign-Up Genius

. Share this link with family and friends! Contact Lynn Flood (lflood@wcpss.net) with questions.
FRIDAY, MAY 3RD IS THE FINAL DAY TO ORDER YOUR 2019 AMS YEARBOOK!
Copies are limited - ordering online is the only way to guarantee your copy. To order your Apex Middle yearbook, go to

www.yearbookordercenter.com

and use school code 10708. After May 3rd if any copies remain, they will be sold on a first-come, first-serve basis at the beginning of June. If you have questions, email Mrs. Haller (lhaller@wcpss.net).
Sincerely,
Monica Yllanes, Principal
WHAT'S HAPPENING AT THE PEAK:
April 29, 2019
Softball at Holly Grove MS, 4:00 pm

Soccer at Apex Friendship MS at 4:00 pm
April 30, 2019
Softball vs. Apex Friendship MS at HOME, 4:00 pm

Soccer v. West Cary MS at HOME, 4:00 pm
May 1, 2019
Teacher Workday - No School
May 6, 2019
Softball at Apex Friendship MS, 4:00 pm
May 16, 2019
Chorus Concert, 7:00 pm, Auditorium
May 20, 2019
6th Grade Band Concert, 7:00 pm, Auditorium
May 21, 2019
7th/8th Grades Band Concert, Auditorium
May 29 - June 6, 2019
May 31, 2019
8th Grade Dance, 7:00 - 9:00 pm, Cafeteria
June 4, 2019
Variety Show, 7:00 pm. Auditorium
June 10, 2019
8th Grade Moving Up Ceremony, 9:00 am, Gym
June 11, 2019