Return to Headlines
Zebulon Gifted & Talented Middle Families,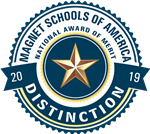 Monday February 25 3rd Quarter Interim Reports will go home with students. Please make sure to review the interim reports, sign them, and have the student to return them to their teachers. If you have questions or concerns as we are halfway through regarding 3rd quarter, please do not hesitate to contact your student's teachers and or counselor.
NCSTATE TRIO Talent Search will sponsor an 8th Grade EOG Tutorial in ELA & Math February 25-May 22 Monday & Wednesday 3:30-4:30. It will be offered after school at ZMS! This is an amazing opportunity. Please register now: www.go.ncsu.edu/trioeog . If you have any questions please call 919-515-6447. Professional Tutorial, Prep Books, and Snacks will be provided.
Our 3rd Parent Engagement Night will be held February 28. We are inviting all parents to come out from 6:00 until 7:45 in order to learn what your students will be doing the next quarter. Teachers will provide valuable information that will aide in assisting students at home. We will also have drawings and students will receive PROWL tickets for your attendance.
Our Book Fair begins February 21 and ends March 1. Please take advantage of this opportunity.
March 8 we will host our Career & College Fair. Last year all students benefited from this experience and we had over 40 representatives from various businesses, colleges & universities. If you are interested in hosting a table to discuss your career field with a floating room of students, please contact Barnanne Creech or contact the front desk at 919-404-3630. https://goo.gl/forms/xkJ4c0lCqosWzKuN2
CONGRATULATIONS to all stakeholders of ZGTMMS!!!! We received the National Merit Award of Magnet School of Distinction 2019!!!! Thank you for your continued support and encouragement.
Students will have the opportunity to participate in the James E. Shepard Alumni Association Annual Essay Contest. The essay theme and other information will be available for students January 22. Deadline to submit essays February 22. Practice with finalists March 5th & 6th. Essay and Speech Contest presentations by contestants March 7 @ 6:00pm.
Please help us to remind students of the 40 Book Challenge. Students will receive PROWL tickets for every 4 books read AND recorded on reading logs. We will add more incentives to this. All students should staple their reading logs in their agendas (on an old page) and bring them to the media center to be verified.
RESOURCES:
EL Education Parent Videos and Handouts -
Open Up Parent Videos and Handout
Here Comes the Bus APP information: https://bit.ly/2wzQdH6
School Messenger Texts & Email information: https://bit.ly/2Ku77gb
REMINDERS
February 28 Stars in the East
February 28 Parent Engagement Night @6
February 28 WCPSS Hispanic Parent Academy @6
March 1 Grade Level Newsletters
March 1 8th Grade Assembly EWHS CDC
March 4 Registration Grade 8 begins
March 5 PTA Meeting
March 5,6 James E. Shepard Finalist Practice
March 7 Grade 7 Performance Task (designated classrooms)
March 7 James E. Shepard Essay & Speech Contest
March 8 Early Release
March 8 Career & College Fair
March 12 Band and String Concert
March 14 7th Grade Registration begins
March 18 School Improvement Meeting
March 18 6th Grade Registration Begins
March 21 WCPSS Hispanic Digital Parent Academy
March 26 End of 3rd Quarter
March 28 5th Grade Open House (Rising 6th Graders new to ZMS 19-20)
March 29 Non-Required Teacher Workday