Return to Headlines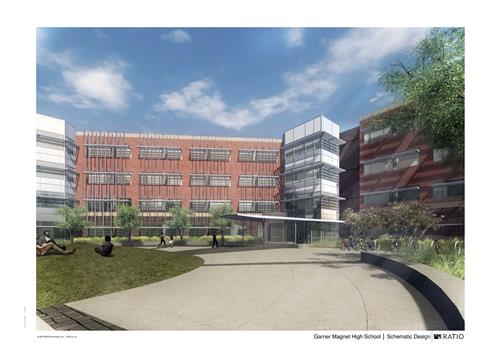 Wake County Public School System has released the renderings for the new four-story Garner Magnet High School. About three-fourths of the school will be new construction and the rest will be renovated. RATIO Architects is doing the architectural design. While there will be demolition to a number of buildings, the school footprint will remain in the same location it is now. The main entry for cars will be moved further down Spring Drive towards Timber Drive and will circle around to the new front entrance which will be located on the southeast side of the school.
In addition to the new and renovated academic spaces, other improvements include:
The tennis courts will be relocated.
The softball and baseball fields will remain in the same location but will have some improvements.
The football stadium will see renovations to its concession stands, locker rooms and restrooms.
The main gymnasium will have more seating.
There will be an outdoor dining area for the cafeteria.
There will be a new 850-seat auditorium.
The student parking lot will be expanded.
All of the mobile units will be removed. (The two permanent modular units will remain for use by JROTC and the new Public Safety Academy.)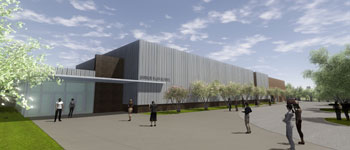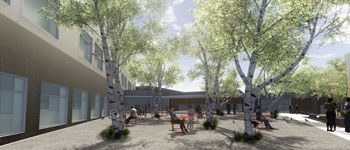 While the renovations are underway, Garner Magnet High School students in grades 10-12 will relocate to the new South Garner High for two years. The freshmen center will continue to house 9th grade students during the construction. When renovations are complete, freshman will move back into the same building with their schoolmates.

Construction is scheduled to start in June 2016 and will be substantially complete in 2018. The total cost of the project is estimated at $74 million.