Return to Headlines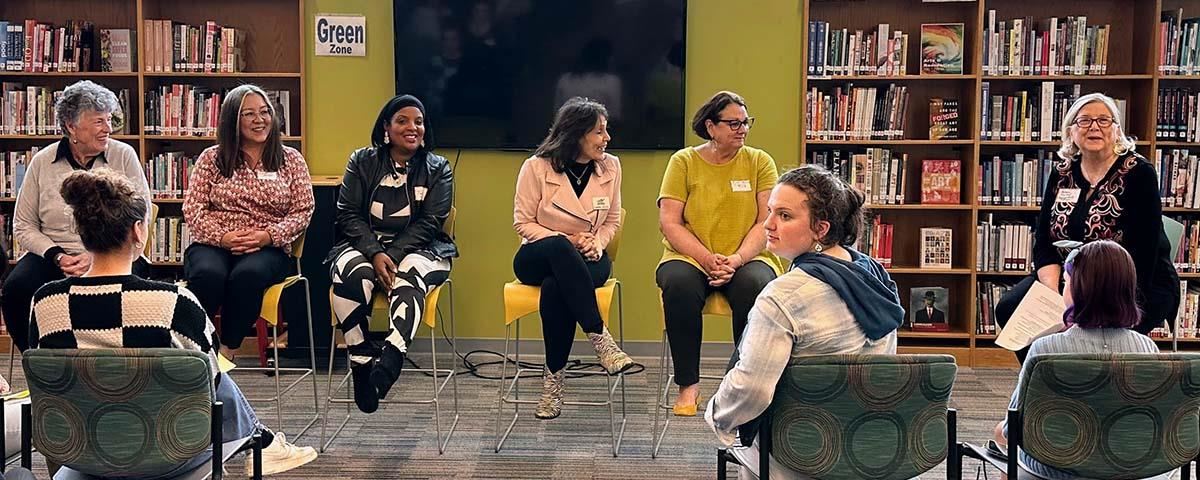 Panelists left to right: Robbie Hardy, Cyndi Aragon,Twyla N. Garrett, Carrie Peele, Kathy Pavlik, Monica Smiley
Apex Friendship High's Women in Science and Engineering (WISE) Club hosted the 2023 Women in Stem event on Thursday, April 27 in the school's media center. WISE is a club aimed at empowering and supporting women to become involved and excel in science, technology, engineering, and math (STEM).
The WISE Club sponsor, science teacher Nancy Cattrell, welcomed STEM professionals to lead a financial literacy activity, share their career experiences, and participate in small group mentoring discussions with student attendees. "The Women in STEM event is a wonderful event that brings together STEM professionals and high school students interested in STEM. Students can learn about careers in STEM and network with local professionals. The event has helped my students obtain jobs, internships, and connections for higher education," said Ms. Cattrell.
Enterprising Women Magazine Publisher and CEO Monica Smiley kicked off the event and facilitated the panel discussion. Enterprising Women Magazine is a print and digital publication with over a million subscribers in 185 countries. Ms. Smiley also started the Enterprising Women Foundation to help support programming in local high schools to mentor, inspire and influence young women on their path to excellence in STEM-related programs across the country.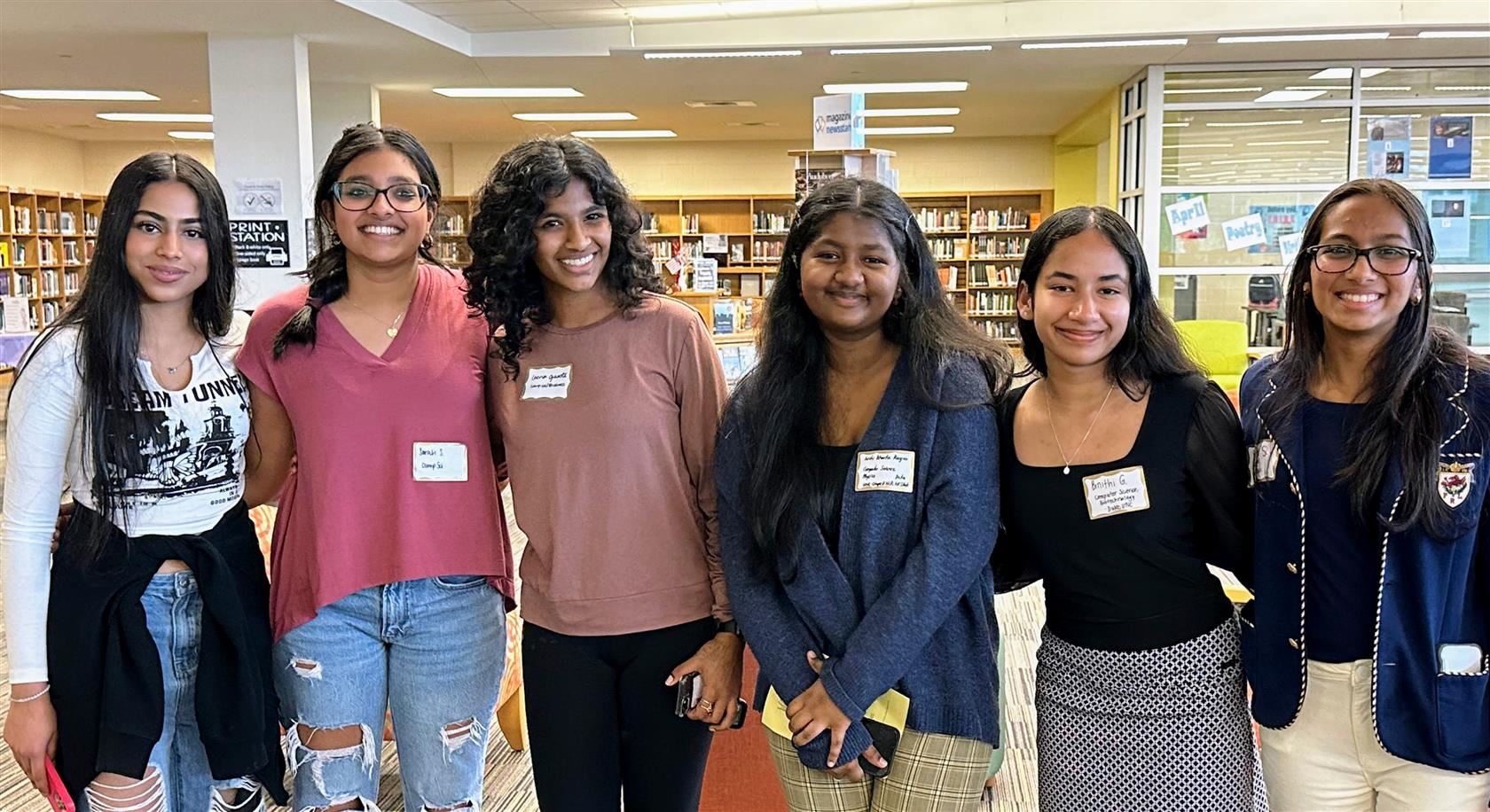 Financial literacy activity
Duke University Senior Behavioral Researcher Dr. Rebecca Rayburn-Reeves led a financial literacy activity. Dr. Rayburn-Reeves works at Duke University's Center for Advanced Hindsight, which is a research center that partners with health insurance companies and financial organizations. Students played the NOVA Financial Lab game to learn more about managing money.

Panel discussion and small group mentoring
STEM professionals and entrepreneurs shared their personal challenges, successes, and advice with attendees. Panelists included: Robbie Hardy, Mentor In Residence at Duke New Ventures; Cyndi Aragon, NC Water Heaters; Twyla N. Garrett, Growth Management Services Inc.; Carrie Peele, Athena of Triangle; Kathy Pavlik, Johnny's Pizza; Monica Smiley, Enterprising Women Foundation.

The discussion was followed by a catered networking reception. The reception allowed high school students to spend time with professionals in small groups to learn more about career opportunities in STEM.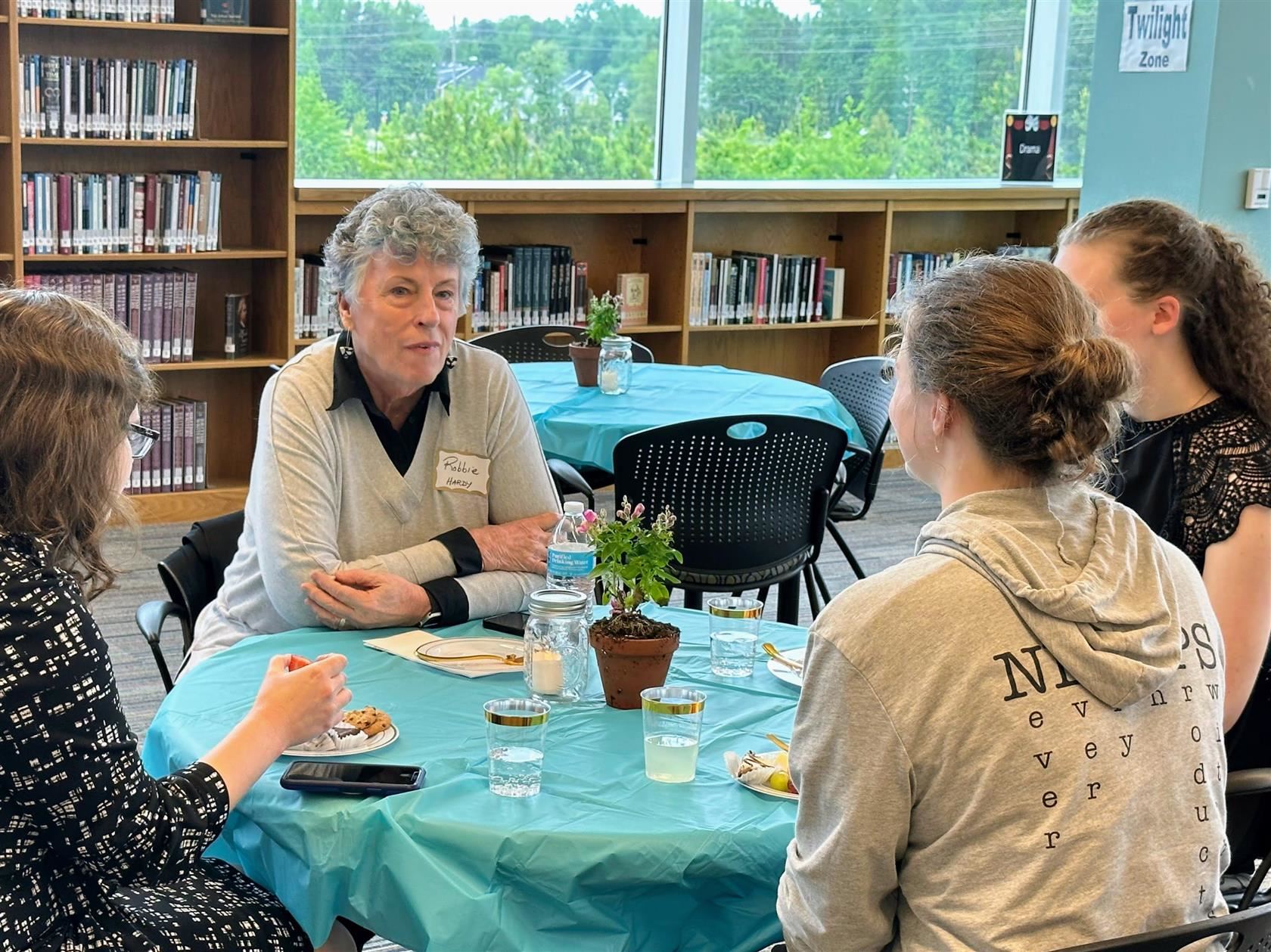 STEM Professionals who participated in the event include:
Cyndi Aragon, NC Water Heaters
Jennifer Capps, NC State Innovation and Entrepreneurship
Nicole Chiles, NC Department of Environmental Quality
Rebecca Dodder, U.S. Environmental Protection Agency
Hayley Flores and Cristina Maldonado, NCSU Biomanufacturing and Training Education Center (BTEC)
Twyla N. Garrett, Growth Management Services, Inc.
Robbie Hardy, Mentor in Residence at Duke New Ventures
Michele Heintz, CSL-Seqirus | A World Leader in Influenza Vaccines
Kieran Jones, NC State Bureau of Investigation
Tiffany Pate, NC State Bureau of Investigation
Kathy Pavlik, Johnny's Pizza and IBM retiree
Carrie Peele, Athena of the Triangle
Akshaya Polaepalli, FUJIFILM Diosynth Biotechnologies
Monica Smiley, Enterprising Women Foundation
Tanya Spero, U.S. Environmental Protection Agency
Cathy Stroup, State Employees Credit Union (SECU)
Event Sponsors
Enterprising Women Magazine

American Chemical Society, NC Chapter