Return to Headlines
Ms. Chidester's Weekly Message: 06/04/21
Dear Conn Magnet Elementary School Families,
This upcoming week will be our final week of the 2020-2021 school year. During this year, we have grown stronger and become better, together. Thank you for your constant support during the ever-changing school year. We appreciate the abundant amount of grace and flexibility that you all have provided to our students, teachers, and our community.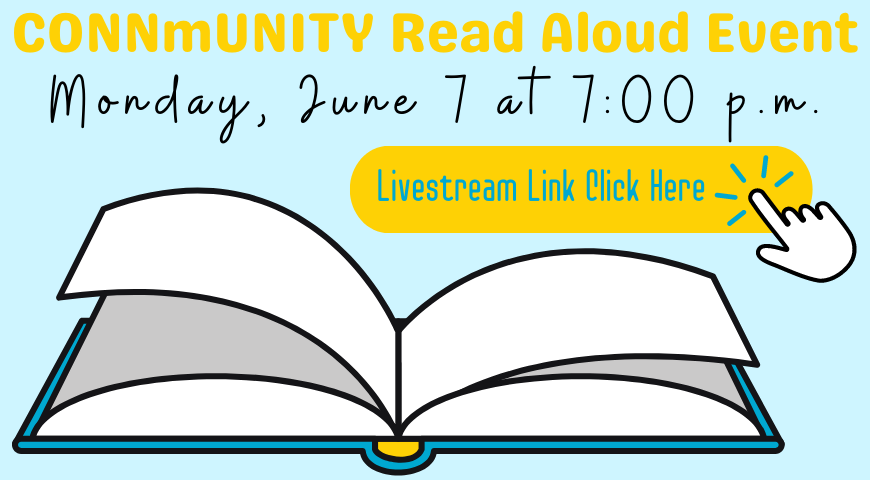 Return of Library Books: Calling all Conn library books, time to come home!! Please return any books as soon as possible as the "Race to the End" book return contest is in full swing. Classes returning all their books from the 2020-2021 school year will be visited by Wanda the Prize Fairy! Congratulations to Ms. LaSala's and Ms. Shatswell's classes for returning all books!
Family Engagement: We want to hear from you! The WCPSS Title I office and Conn Magnet Elementary School are asking for your feedback to help our school improve. Click here to take this short, anonymous online survey by June 11 to share your input!
5th Grade Promotion Parade: Next Thursday, June 10, we will be celebrating our Conn 5th graders with a drive-thru promotion parade from 4:30 p.m. - 6:00 p.m. You will begin your drive-thru route by driving through the carpool loop and then ending at our bus loop. Our staff will be there to celebrate your rising middle schooler. Students will collect goodies along the route. Thank you, Conn parents and PTA, for your support of this celebratory event!
Before/After School Care Interest Survey: Please complete this Google Form in order to express your desired interest in a possible before/after school care offered at Conn for the 2021-2022 school year.
PTA Sponsored School Supply Kits: This year, the PTA will be offering a supply kit program by Teacher Tailored which offers pre-packaged, school supply boxes filled with items requested by your child's school. The supply kits offer an easy, safe way to avoid the stores and prepare early for next year. You can simply order from the comfort of home and get everything you need in one easy box! Click here to place your order by June 18. Our school account number is 88429.
2021-2022 Traditional Calendar: As your family prepares for the new school year, please utilize the provided WCPSS 2021-2022 Traditional Calendar.
Summer Communication: We will resume our weekly parent messages in August. Please continue to feel free to contact me at gchidester@wcpss.net with any questions and/or concerns. Continue to follow us on Twitter @ConnMagnet and on Facebook. Don't forget to check out our website over the summer for our latest updates and information.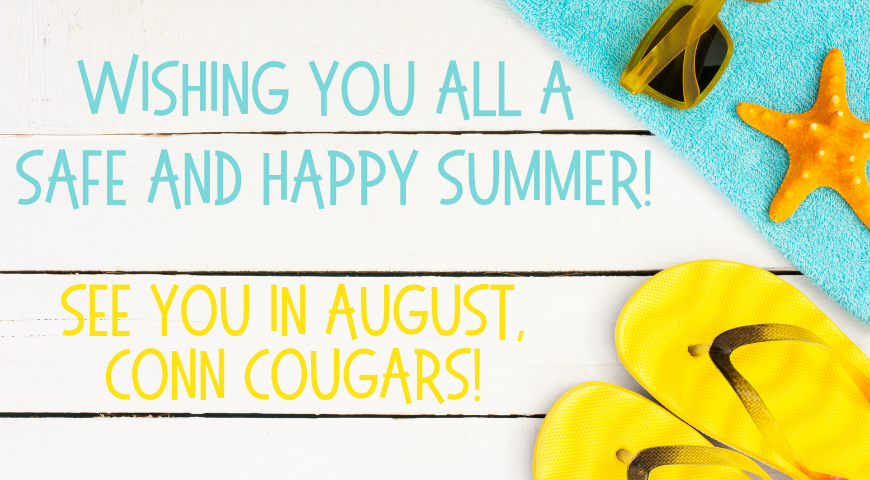 Wishing you all a safe and happy summer! See you in August, Conn Cougars!
Sincerely,
Gabriel Chidester, Principal
Important Dates to Remember
Monday, June 7-

CONNmUNITY Read Aloud Event

at 7:00 p.m.

Thursday, June 10- Last Day of School and 5

th

Grade Promotion Parade 4:30 p.m. - 6:00 p.m.

Friday, June 11- Teacher Workday

Monday, August 23- First Day of School