Return to Headlines
Ms. Chidester's Weekly Message: 05/21/21
Dear Conn Magnet Elementary School Families,
Community Event: On Wednesday, May 26 we will be having a community day to celebrate the start of summer, which is right around the corner! The Conn staff will be at the Conn Magnet Elementary bus loop, the entrance to Heritage Park, and the entrance to Tivoli Gardens Apartments! Stop by any of these locations from 9:30 a.m. - 11:00 a.m. to receive summer supplies, return any materials you don't need such as EL books, and enjoy a summer treat!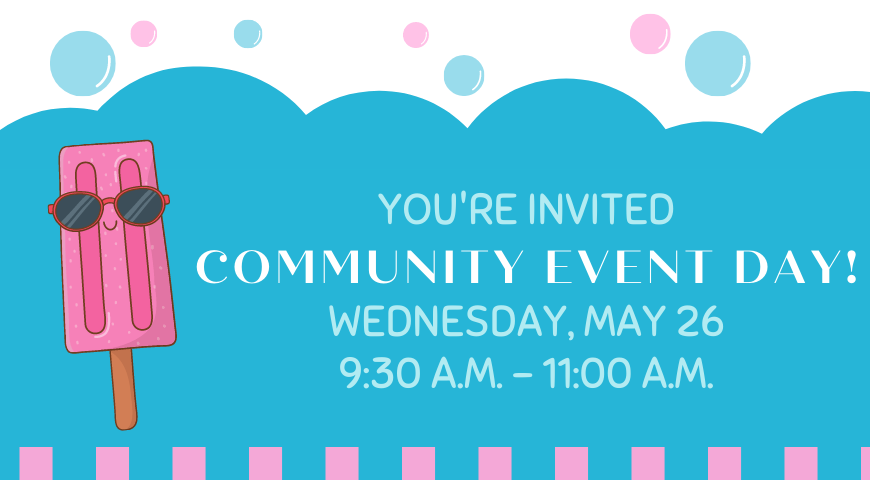 EL Texts for 2nd - 5th Grade Families: If you have not yet returned the texts students read during literacy instruction this year, we need them back so they can be used again next year. See this link for titles and pictures of the covers of the texts that need to be returned at each grade level. There will be bins at each of the community event sites on May 26 as well as a bin outside the school door where books can be returned.
Panorama Family Engagement Survey: Your voice is important to us! Parents, please be on the lookout for an email and a postcard from Panorama between May 17 and June 11. We appreciate your feedback and encourage you to complete the survey in order to strengthen our CONNmUNITY. We will also provide paper copies of the survey to send home with in-person students on or before June 2. Please take a moment to complete it online and/or return the paper survey to the classroom teacher. Your feedback will be beneficial in our school improvement process. Thank you in advance for your participation!
5th Grade Promotion Parade: We are thrilled to share that we will be celebrating our Conn 5th graders with a drive-thru promotion parade on Thursday, June 10. If your child is a current Conn 5th grader, we invite you to come by Conn between 4:30 p.m. - 6:00 p.m. You will begin your drive-thru route by driving through the carpool loop and then ending at our bus loop. Our staff will be there to celebrate your rising middle schooler. Students will collect goodies along the route. Thank you, Conn parents and PTA, for your support of this celebratory event!
Before/After School Care Interest Survey: Please complete this Google Form in order to express your desired interest in a possible before/after school care offered at Conn for the 2021-2022 school year.
Media Center Closing Procedures: As the end of the year approaches and we begin to prepare our media center for the upcoming school year, we need to start gathering all checked out library books. Please look around your home for any Conn library books to return. Click here to learn how to access what is currently checked out to your child(ren). All library books (or payment for lost books) are due Friday, May 21. If you have any questions, contact our Media Coordinator, Ms. Shore, at bshore@wcpss.net.
Yearbook Orders: We are entering the homestretch of the school year! If you are interested in ordering the 2020-2021 school yearbook, please visit Jostens.com to place your order today. More information regarding yearbook distribution for both In-person and Virtual Academy students will be shared soon. In the meantime, please email the Yearbook Committee at Yearbook@CONNPTA.org with any questions.
Sincerely,
Gabriel Chidester, Principal
Important Dates to Remember
Tuesday, May 25- 3

rd

and 4

th

Grade Math EOG

Wednesday, May 26-

Remote Learning/Asynchronous Day and Community Day Event 9:30 a.m. - 11:00 a.m.

Thursday, May 27- 5

th

Grade Math EOG

Monday, May 31- Holiday

Wednesday, June 2- 5

th

Grade Science EOG

Thursday, June 10- Last Day of School and 5

th

Grade Promotion Parade 4:30 p.m. - 6:00 p.m.

Friday, June 11- Teacher Workday