Return to Headlines
Ms. Chidester's Weekly Message: 04/09/21
Dear Conn Magnet Elementary School Families,
Congratulations, Mr. Witherspoon! On Tuesday, April 6 the Wake County Board of Education approved Mr. Graham Witherspoon as our next Assistant Principal of Conn Magnet Elementary. We can't wait for him to join our CONNmUNITY starting Monday, April 12.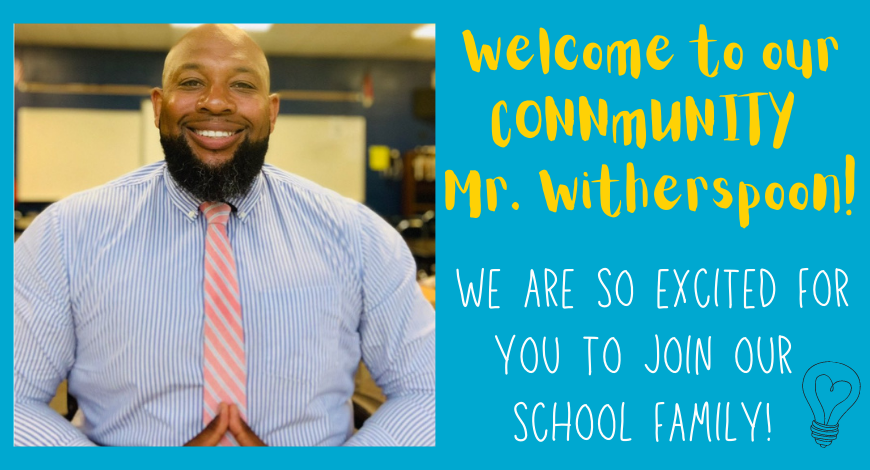 Policy Code: 4400 Attendance: Attendance in school and participation in class are integral parts of academic achievement and the teaching-learning process. Through regular attendance, students develop patterns of behavior essential to professional and personal success in life. Regular attendance by every student is mandatory. The State of North Carolina requires that every child in the State between the ages of 7 (or younger if enrolled) and 16 attend school. Parents and legal guardians are responsible for ensuring that students attend and remain at school daily.
Please click here for more information regarding requirements for on-site and remote instruction days.
North Carolina's Compulsory School Attendance Law: This law requires schools to notify guardians about their child's school attendance. Recently, schools received guidance on how to inform families of excessive attendance concerns. Families may begin receiving written notification, via mail, if their child has 6 or more unexcused absences. It is our goal to convey to each family that we are available to support you and your child. If you have any questions or would like to discuss your child's attendance, please contact our school social worker, Ms. Brittani McLean-Watson, at bmclean-watson2@wcpss.net or 919-623-6260.
Continued COVID-19 Protocols and Safety: Students should not be in school if they are diagnosed with COVID-19, exposed to someone with COVID-19, instructed to quarantine, or if they are sick or experiencing any of these symptoms:
100.4° fever or higher

Sore throat

New cough

New shortness of breath or difficulty breathing

New loss of taste or smell

Diarrhea or vomiting

New severe headache
WCPSS Virtual Academy 2021-2022: On Tuesday, April 6 the Wake County Board of Education received information committing the school system to a Virtual Academy program in 2021-2022.
Based on that discussion, WCPSS will share information with families that addresses the following:
Dates for the Virtual Academy registration window, which most likely will begin in late April and end in early May.

Details regarding a virtual "open house" which will be held prior to the registration window opening.

Program details and offerings as available.
While a registration window ending in early May will seem early for some families, the information is needed to ensure schools have time to create master schedules and hire the appropriate staff. Even with scheduling software, the process of creating schedules takes weeks.
A later registration date means student schedules could be delayed and class changes would be unavailable. An earlier registration window will help in establishing separate VA instruction in schools and eliminate the need to teach classes made up of both in-person and virtual students.
More program details, along with pertinent dates and deadlines regarding the 2021-22 WCPSS Virtual Academy, will be communicated with families soon.
Virtual Author Visit: On Thursday, May 6 all students will have the special opportunity to participate in a virtual author visit with Lowey Bundy Sichol. She is an award-winning children's author, speaker, and founder of Kids Idea Tank. Her work encompasses our Entrepreneurial Design theme and demonstrates how big ideas can become huge successes. Each student will receive a copy of her book, From an Idea to Google. We will be using this book during upcoming media center lessons for each class. Students will have a unique opportunity to connect our IDEAS Design Cycle with the creation of Google. If you are interested in ordering other books from her series, you can do so by placing an order through Quail Ridge Books by May 8.
PTA Yearbook Orders: Less than 40 yearbooks remain for purchase. If you haven't claimed yours yet, please visit Jostens.com to place your order today. Also, a big thanks to all those who submitted their pictures to chronicle this very unusual school year. The submission deadline is now closed. For questions, please email the Yearbook Committee at Yearbook@CONNPTA.org.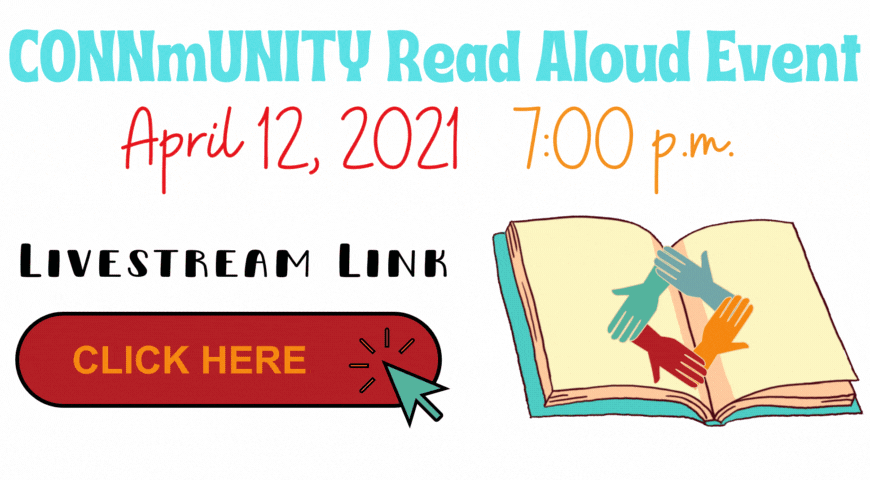 Sincerely,
Gabriel Chidester, Principal
Important Dates to Remember
Monday, April 12-

CONNmUNITY Read Aloud Event

at 7:00 p.m.

Wednesday, April 14-

Remote Learning/Asynchronous Day

Wednesday, April 28-

Remote Learning/Asynchronous Day

Wednesday, May 5-

Remote Learning/Asynchronous Day

Thursday, May 13- Instructional School Day (Change in Date)

Wednesday, May 26-

Remote Learning/Asynchronous Day

Monday, May 31- Holiday

Thursday, June 10- Last Day of School

Friday, June 11- Teacher Workday