Return to Headlines
Ms. Chidester's Weekly Message: 02/19/21
Dear Conn Magnet Elementary School Families,
We had a short but wonderful week as we opened our brand-new building and began to welcome back our Conn Cougars! It was so wonderful seeing all of the families and the bright smiles on the students' faces as they entered our school. Beginning Monday, February 22 we will continue in-person instruction for all PreK – 3rd grade students and Regional Programs K-12. We will also welcome back Cohort 3 4th and 5th grade students who are returning following a three-week cohort rotation. Please reference the 2020-2021 Semester 2 Calendar in order to know which days your student(s) will engage in remote learning as opposed to in-person learning at the school.
February 22 – February 26

Wednesday, February 24: Remote Learning/Asynchronous Day

All PreK – 3rd Grade Students and Regional Programs

Cohort 3 4th and 5th Grade Students

March 1 – March 5

Wednesday, March 3: Remote Learning/Asynchronous Day

All PreK – 3rd Grade Students and Regional Programs

Cohort 1 4th and 5th Grade Students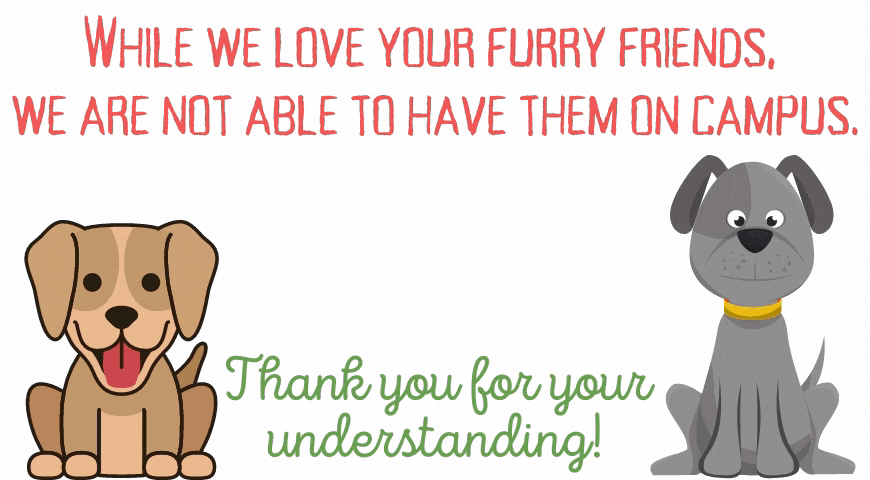 Calendar Updates: On Tuesday, February 16, the WCPSS Board of Education approved school calendars for the remainder of the spring semester that better align the number of in-person learning days across the three rotation cohorts.
Here are the changes to note:
Each

calendar

now indicates which cohort will report to school for in-person learning on that day. All changes to rotations occur in the fourth quarter of this school year, with one exception: March 10 and 11 have been changed to in-person learning days for Cohort 2 on the traditional calendar.

New asynchronous days have been added to the calendar. These days were added to support teacher collaboration while also providing students with opportunities to engage in small group instruction and to have time to seek extra help if needed.
The WCPSS Board of Education will continue to explore opportunities to improve this calendar to maximize the benefits of in-person learning.
CONNmUNITY Read Aloud: Join us on Monday, March 1 for Conn's first CONNmUNITY Read Aloud Night! Beginning at 7:00 p.m., two stories chosen from our Media Center will be shared live by Conn staff. The streaming link will be available in Ms. Chidester's weekly message next Friday and in students' Google Classrooms. See you there!

Virtual Visiting Authors: Conn will host two virtual visiting authors next week. Don't forget to order your books if you want them autographed!
Grades 2nd-3rd on February 23 with John Patrick Green
Grades 4th-5th on February 25 with L.M. Elliott
Return to New Campus Guide: As we return to our new campus for in-person instruction, we encourage you to familiarize yourself with the important information contained in our Return to Campus Guide. This guide contains critical information that will assist all of us in making a smooth transition back to our new campus and building. We know this is a unique school year, and we all must do our part to work together to keep our students and staff safe and healthy. Please click here to access our Return to New Campus Guide!
Carpool Tags: If your child will be carpool, they will receive a carpool tag for their bookbag that matches the carpool tag for your rearview mirror. If you have not been given a carpool tag or have misplaced your carpool tag, you need to contact the front office at 919-856-7637. Parents/Guardians who arrive to campus without their carpool tag displayed will be asked to park and come to the front of the building to check out their child. Please make sure you have proper identification with you in this case.
Bus Transportation Information: Please click here to view the most recent information regarding bus routes and stops. All families should be able to access bus stops in PowerSchool. Bus route information is also included in our Return to Campus Guide. If you have any questions regarding bus transportation, please call the main office at 919-856-7637.
Bus Attestation Form: Parents/Guardians are required to submit the Bus Attestation Form stating that you and your child will abide by all health and safety protocols for bus ridership. Students are not permitted to ride the bus until this form has been submitted. You will need to submit a form for all of your children who plan to ride the bus during the 2020-21 school year. Submit form online | Español
Walkers: If your child will be walking home from school, they will have a tag on their bookbag that will indicate this is their primary afternoon transportation method. You will also receive a "Parent Pass." Please make sure you bring your parent pass with you every day when picking up your child as this acts as an identification method for securely picking up your child. If you would like to grant your 4th or 5th grade child permission to walk home alone, please email Ms. Gabriel Chidester at gchidester@wcpss.net.
Sincerely,
Gabriel Chidester, Principal
Important Dates to Remember
Monday, February 22-

All PreK-3

rd

grade students, Regional Programs, and Cohort 3 4

th

and 5

th

graders return to campus for in-person learning

Tuesday, February 23- Virtual Author Visit with 2

nd

and 3

rd

Grade

Wednesday, February 24- Remote Learning/Asynchronous Day and Virtual Cultural Arts Performance with

Living Rhythm

Thuesday, February 25- Virtual Author Visit with 4

th

and 5

th

Grade

Friday, February 26-

Black Out: Wear all black as a symbol of

unity and strength and

Virtual Living Wax Museum

Monday, March 1- All PreK-3

rd

grade students, Regional Programs, and Cohort 1 4

th

and 5

th

graders return to campus for in-person learning;

CONNmUNITY Read Aloud Night at 7:00 p.m.

Wednesday, March 3-

Remote Learning/Asynchronous Day