Return to Headlines
Ms. Chidester's Weekly Message: 8/28/20
Dear Conn Magnet Elementary School Families,
Congratulations! We have successfully completed our first two weeks of orientation. Our staff enjoyed welcoming back our students, building connections with their families, and preparing for remote learning instruction which begins on Monday, August 31. It was also wonderful to see our families as they drove through campus to pick up their supplies and materials. If you were not able to pick up supplies this week, please call the office at 919-856-7637 to make other arrangements.
Remote Learning Website: If you haven't checked out our remote learning website, CONNected to Learning, please take a moment to review this resource. This website provides guides and videos on how to login to your child's Google Classroom and WakeID Portal. Students can log in to this website to view resources, activities, and daily remote learning schedules. Instructional materials, lessons, Google Meets, and live instruction links will be available in your child's homeroom Google Classroom.
Virtual Academy vs. Plan B Transitional: To help understand all the differences between WCPSS Virtual Academy and Plan B Transitional, view this comparison chart.
Update from Our Special Education Team: The special education team is excited to begin working with students with Individual Education Programs on Monday! Parents of students with IEPs should have received an email with their student's service times and daily schedules. Please visit our Special Services page on our CONNected to Learning website to find contact information for the special education team, as well as information and resources related to special education services. Check back often as this website will be updated with new information as it is released. If you have any questions or concerns, please contact one of the special education department chairs, Tammy Fagan at tfagan@wcpss.net or Heather Becksford at hbecksford@wcpss.net. For additional information on special education services, please see the responses to questions WCPSS received during the Special Education Webinar from August 11.
CONNstruction Updates: Brick installation is complete and metal panel is now being installed in the classroom wings. Painting in all areas and interior finishes and equipment installation continues. Sidewalks are being installed. Ductwork, piping, and electrical work is ongoing with major equipment in place. Exterior window framing is in progress.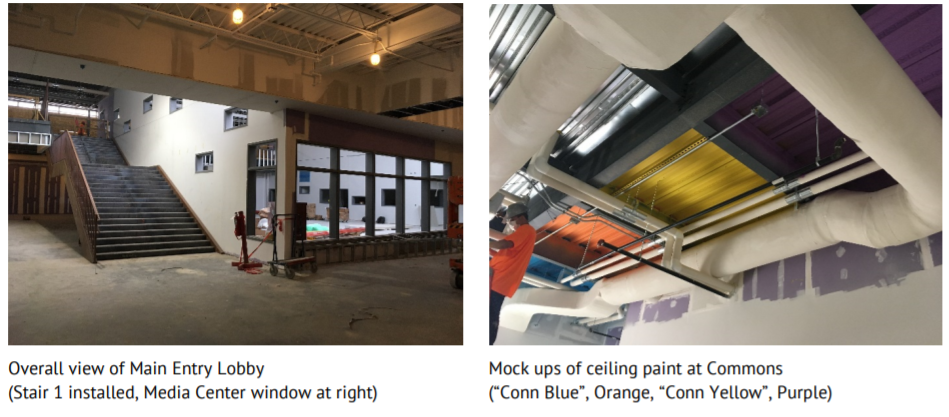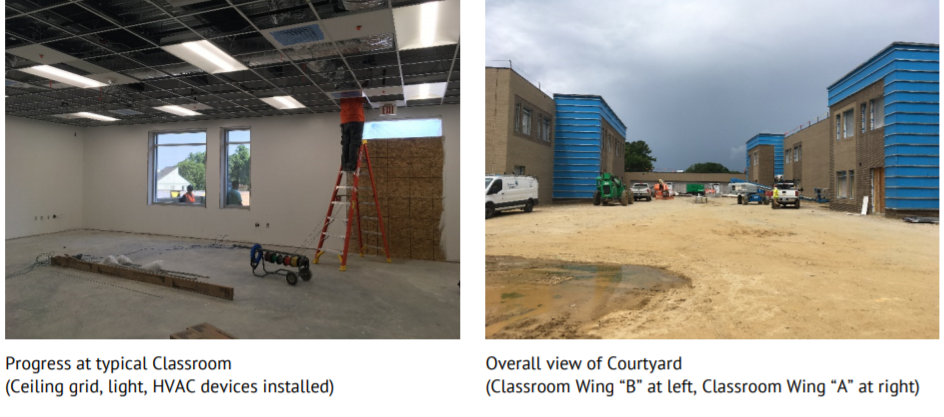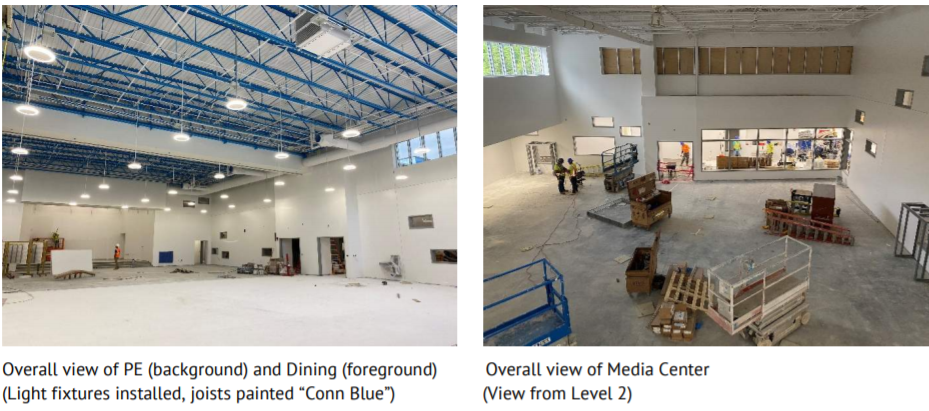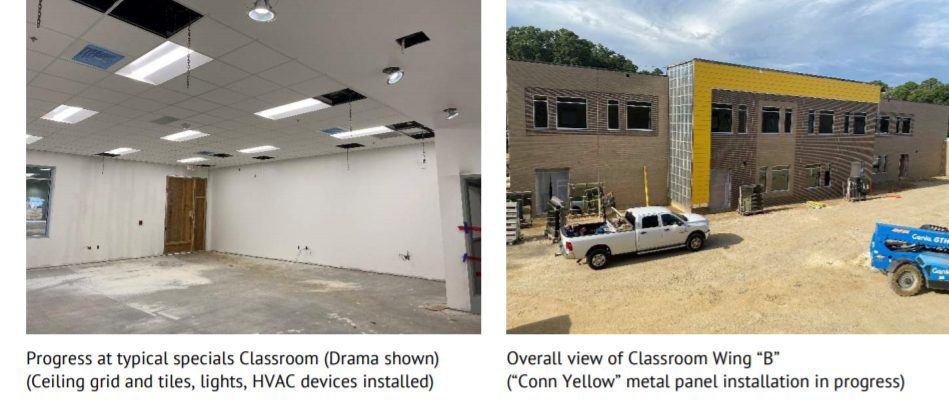 COVID Scientific Advisory Board Update: On Tuesday, August 18, the WCPSS Board of Education approved the district's participation in a COVID Scientific Advisory Board sponsored by the National Institute of Health and led by Duke University. The partnership will provide district leadership with scientific knowledge and data-driven feedback that can be used when considering new policies and the return of students. In addition, the advisory board will provide education to teachers and staff about the science of COVID-19. More information will be shared with families when it is available. You can also view Duke University's presentation on our Youtube Channel.
Board of Education Work Session and Meeting: The Wake County Board of Education met last week to discuss the COVID Scientific Advisory Board and device distribution. They also received an update from our Human Resource department regarding hiring and an update regarding CARES funds from the county. All meetings are streamed live and archived on our Youtube Channel. The next meeting is scheduled for Sept 1.
Sincerely,
Gabriel Chidester, Principal