Return to Headlines
Dear Rogers Lanes Families,
As we enter our last week of the 2022 – 2023 school year, I want to thank those of you who have supported the transitions and additions of our administrative team, including myself. In just a few months, I have observed an amazing group of students; engaged parents; and a supportive community.
Over the summer months, I look forward to preparing for our 2023-2024 school year. While you are enjoying your time, be on the look out for school updates through school messenger and TalkingPoints.
Have an amazing summer and I look forward to seeing you all at the start of our 2023-2024 school year.
Find summer learning opportunities HERE!
Cejuanna Morgan
Principal
EOG TESTING & READMINISTRATING
Congratulations to our 3rd, 4th, and 5th grade students for working hard to complete their end of grade test last week. This week we are testing students who are identified as Read to Achieve; students taking the NC Extend 1; and students that were absent for any of last week's testing.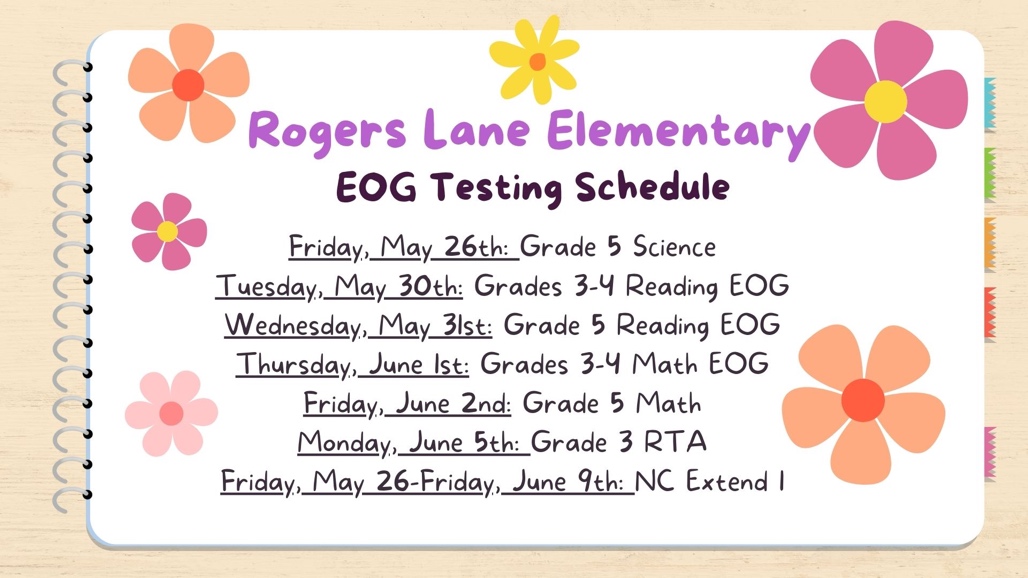 ROGERS LANE ELEMENTARY 5th GRADE PROMOTION 2023
5th Grade Promotion, in the gym
9:45 AM – 10:45 AM: Whitehurst & Albritton
11:30 AM – 12:30 PM: Denne, Norwood, & S. Jones
1:15 PM – 2:15 PM: Heflin & Eckert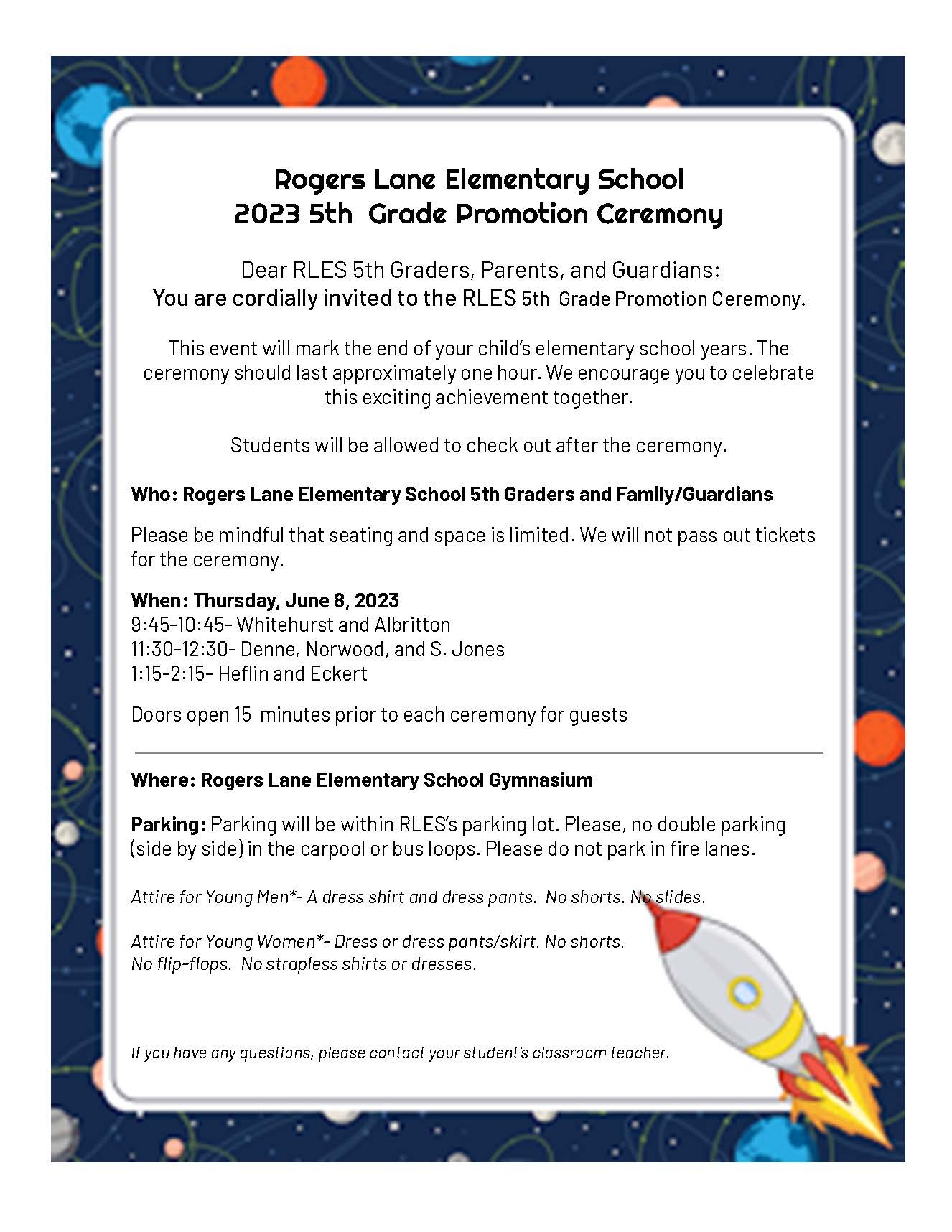 PTA – SPIRIT WEAR STILL AVAILABLE
At our last PTA meeting, board members and officers for the 2023-2024 school year were voted in! I look forward to more of our families joining and being apart of our Rogers Lane ES PTA!
Spring Spirit Wear Sale
​
Your child can proudly show their school spirit by wearing Rocket Spirit Wear. To get t-shirts for you and your student for $10, visit our online store on MemberHub or by scanning the QR Code below.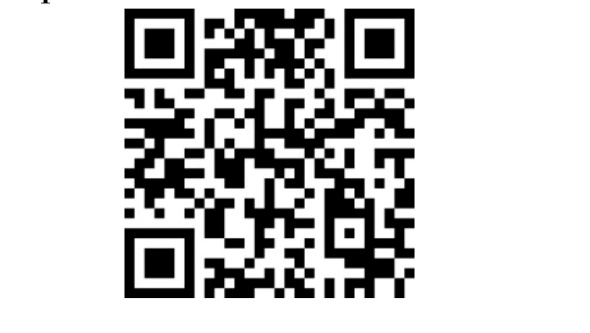 Cejuanna Morgan
Principal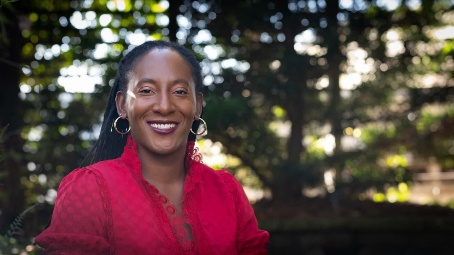 Chanteal Alston Dr. Carrie McKeown
Assistant Principal Assistant Principal
calston4@wcpss.net cmckeown@wcpss.net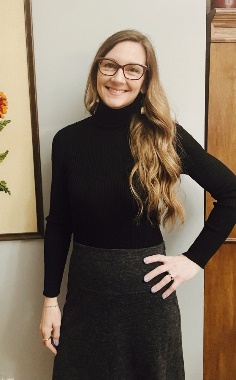 REMINDERS
June 9: 5th Grade Promotion, in the gym
9:45 AM – 10:45 AM: Whitehurst & Albritton
11:30 AM – 12:30 PM: Denne, Norwood, & S. Jones
1:15 PM – 2:15 PM: Heflin & Eckert
June 9: LAST DAY OF SCHOOL
June 12: Teacher Workday, No School for Students
June 13: Teacher Workday, No School for Students
June 13: EOG Remediation and Readministation (for eligible students only)
June 14: EOG Remediation and Readministration (for eligible students only)