Return to Headlines
Barton Pond Bulletin - March 16, 2022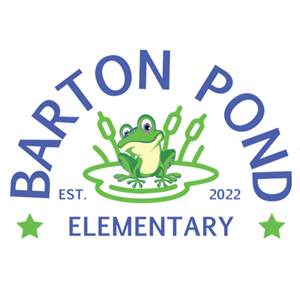 March 16, 2022
Dear Barton Pond Families,
Last night, the WCPSS Board of Education accepted the proposed bell schedules for the 2022-2023 school year.
Barton Pond will operate on a 9:15-3:45 instructional day. We will have the following arrival/pickup windows.
Arrival: 8:45-9:10

Pickup: 3:45-4:10
If you are interested in watching the conversation around this decision, tune in at the 1 hour : 22 minute mark of the March 15th Board Meeting.
As a reminder, Barton Pond will offer on-site Before & After School Care run by the Finley YMCA. More details, including registration information will be forthcoming.
Please read on for additional updates & opportunities.
In collaboration,
Stephanie Costa
Principal, Barton Pond Elementary School
Playdates on the Playground
Mark your calendars for the following Playdates on the Playground! These are informal opportunities for families to begin to get to know each other. Should we run into inclement weather, we will move inside the gym.
All playdates start as early as 5:00 PM and can last as late as dusk. We will gather on the playground at the back of the school. Families are welcome to come and go as they are available, but during the playdates, Mrs. Costa will lead brief site tours at the times listed below. If you are unable to make a recommended time, you are welcome to join in with another group.
*Parents are responsible for the safety & supervision of their children. These are not drop-off events.
Rising Kinder & 1st Grades

Monday, March 28th

Kinder-focused Tour @ 5:00

1st-focused Tour @ 5:30

Tuesday, April 26th

1st-focused Tour @ 5:00

Kinder-focused Tour @ 5:30

Wednesday, May 25th

Rising 2nd & 3rd Grades

Tuesday, March 29th

2nd-focused Tour @ 5:00

3rd-focused Tour @ 5:30

Wednesday, April 27th

3rd-focused Tour @ 5:00

2nd-focused Tour @ 5:30

Monday, May 23rd

Rising 4th & 5th Grades

Wednesday, March 30th

4th-focused Tour @ 5:00

5th-focused Tour @ 5:30

Thursday, April 28th

Tuesday, May 24th