Return to Headlines
Desplácese hacia abajo para español.
Green Families,
Thank you all for supporting our Student Exhibition this week! It was heartwarming to see our leaders make public their display of leadership and language skills, as well as their academic success. We are planning to conduct another Student Exhibition at the end of the year. Please take a moment to share feedback to allow us to meet your needs and make the next event even better!
Report cards will go home on Monday. If you have any questions or concerns about your leader's progress, please reach out to your leader's teacher right away. We are now in the second semester and skills and concepts will begin to grow in difficulty and intensity. We have high expectations for our leaders and your partnership is an essential component of their success!
February is observed as Black History month. Black History is our history and black voices, experiences, and accomplishments are integrated into our leader's learning all year long. This month, we will shine light on the contributions of Black and African Americans in our local and national communities.
Keep the learning going at home by exploring these resources:
Looking forward to a great week of learning and leading!
~Mrs. Leslie Blake, Principal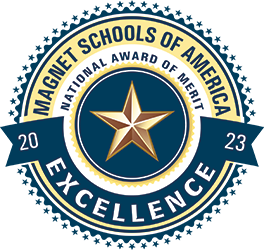 Magnet Schools of America
Congratulations to our Green Community! We received the Merit Schools of Excellence Award for 2023! Excellence Awards are given to only a select group of magnet schools that have demonstrated the highest level of excellence in all facets of the merit award application. This is Green's first time receiving this award!
National School Counselor Week
This week, February 6th - 10th is National School Counselor Week! This year's theme for National School Counseling Week is "School Counselors: Helping Students Dream Big". We have two amazing counselors, Ms. Tasha Thompson and Ms. Caitlyn Talley who go above and beyond to support our leaders and families. Please take time to show your appreciation to them for all that they do for our school community.
Love the Bus Month
February is "Love the Bus" month. Take an opportunity to thank our hard-working bus drivers. Due to shortages, many of these drivers have taken on extra routes to ensure our students travel safely to and from school each day.
PTA Updates
The PTA Advocacy Committee needs your help. As we have new members, we are looking to think about how we can best serve the community. The mission of the committee is, in short, to educate the membership about education issues and help members become effective advocates. With this in mind, we wanted to find out what the membership is interested in having more information on and thoughts on how we can be the best advocates for our leaders and teachers. Please fill out the following survey by February 19.
February Meetings
Please join us for our upcoming meetings:
Previous Updates:
Dismissal and Transportation Reminders
Thank you families for adhering to our dismissal procedures. Your cooperation allows us to safely and efficiently release our leaders from school. It is important that all students know how they are getting home daily. All transportation changes need to be reported to the office by 3:30pm. We will no longer be able to make last-minute changes during our dismissal. If you have a change in transportation and your leader is not at the carpool, you will be asked to park and wait for us to call your student. At walkers, we will ask you to wait for the other students to be dismissed and then we will call down to the classroom to retrieve the students.
Office Hours
Our front office closes at 4:45 daily. All students should be picked up by 4:30 in the carpool and 4:15 through walkers. If you need childcare past these times, please consider registering for our onsite after-school care program through A.E Finley YMCA.
Please complete a special valentine appreciation note for staff. I will ensure all messages are received as a special surprise on Valentine's Day for our Green staff. Share the love!
Important Upcoming Dates
Monday, February 6- Report Cards go home

Friday, February 10- Cultural Arts Performance

Monday, February 20- Presidents Day- No school for students

Friday, March 3- Quarter 3 Interims go home

Tuesday, March 7- Teacher Workday- No school for students

March 8-17- Book Fair

Wednesday, March 15- Spring Pictures (Groups and Individuals)

Thursday, March 16- Student Led Conferences 5:30-7:30

Friday, March 24- Early Release- Students will be dismissed at 2:00pm

Friday, March 31- Teacher Workday- No school for students
2022-2023 Family/Student Handbook
---
Familias Verdes,
¡Gracias a todos por apoyar nuestra Exhibición Estudiantil esta semana! Fue conmovedor ver a nuestros líderes hacer pública su demostración de liderazgo y habilidades lingüísticas, así como su éxito académico. Estamos planeando llevar a cabo otra Exhibición Estudiantil al final del año. Por favor tome un momento para compartir comentarios para permitirnos satisfacer sus necesidades y hacer que el próximo evento sea aún mejor.
Las boletas de calificaciones se enviarán a casa el lunes. Si tiene alguna pregunta o inquietud sobre el progreso de su líder, comuníquese con el maestro de su líder de inmediato. Ahora estamos en el segundo semestre y las habilidades y los conceptos comenzarán a crecer en dificultad e intensidad. ¡Tenemos altas expectativas para nuestros líderes y su asociación es un componente esencial de su éxito!
Febrero se observa como el mes de la Historia Negra.La historia negra es nuestra historia y las voces negras, las experiencias y los logros se integran en el aprendizaje de nuestro líder durante todo el año. Este mes, haremos iluminar las contribuciones de los negros y afroamericanos en nuestras comunidades locales y nacionales.
Mantenga el aprendizaje en marcha en casa explorando estos recursos:
¡Esperamos una gran semana de aprendizaje y liderazgo!
~ Sra. Leslie Blake, Directora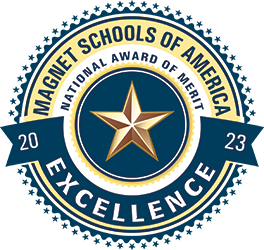 Escuelas Magneto de América
¡Felicidades a nuestra Comunidad Verde! ¡Recibimos él Premio al Mérito de las Escuelas de Excelencia para 2023! Los premios a la excelencia se otorgan solo a un grupo selecto de escuelas magneto que han demostrado el más alto nivel de excelencia en todas las facetas de la solicitud del premio al mérito. ¡Esta es la primera vez que Green recibe este premio!
Semana Nacional del Consejero Escolar
Esta semana, ¡Del 6 al 10 de febrero es la Semana Nacional del Consejero Escolar! El tema de este año para la Semana Nacional de Consejería Escolar es "Consejeros escolares: ayudar a los estudiantes a soñar en grande". Tenemos dos consejeras increíbles, la Sra. Tasha Thompson y la Sra. Caitlyn Talley, quien ir arriba y más allá para apoyar a nuestros líderes y familias.Tómese el tiempo para mostrarles su aprecio por todo lo que hacen por nuestra comunidad escolar.
Amo el mes del autobús
Febrero es el mes de "Amo el autobús". Aproveche la oportunidad para agradecer a nuestros conductores de autobús que trabajan arduamente. Debido a la escasez, muchos de estos conductores han tomado rutas adicionales para garantizar que nuestros estudiantes viajan de manera segura hacia y desde la escuela todos los días.
Actualizaciones de la Asociación de Padres y Maestros
El Comité de Defensa de la PTA necesita su ayuda. A medida que tenemos nuevos miembros, estamos pensando en cómo podemos servir mejor a la comunidad. La misión del comité es, en resumen, educar a los miembros sobre temas de educación y ayudar a los miembros a convertirse en defensores efectivos. Con esto en mente, queríamos averiguar qué les interesa a los miembros para tener más información y pensamientos sobre cómo podemos ser los mejores defensores de nuestros líderes y maestros. Por favor complete la siguiente encuesta para el 19 de febrero.
Reuniones de febrero
Únase a nosotros para nuestras próximas reuniones:
Actualizaciones anteriores:
Recordatorios de salida y transporte
Gracias familias por adherirse a nuestros procedimientos de salida. Su cooperación nos permite liberar de manera segura y eficiente a nuestros líderes de la escuela. Es importante que todos los estudiantes sepan cómo van a llegar a casa todos los días. Todos los cambios de transporte deben informarse a la oficina antes de las 3:30 p. m. Ya no podremos hacer cambios de última hora durante nuestro despido. Si tiene un cambio en el transporte y su líder no está en el viaje compartido, se le pedirá que se estacione y espere a que llamemos a su estudiante. En los caminantes, le pediremos que espere a que los otros estudiantes salgan y luego llamaremos al salón de clases para recuperar a los estudiantes.
Horas de oficina
Nuestra oficina principal cierra a las 4:45 todos los días. Todos los estudiantes deben ser recogidos a las 4:30 en el carpool ya las 4:15 a través de los caminantes. Si necesita cuidado de niños después de este horario, considere registrarse en nuestro programa de cuidado después de la escuela en el sitio a través de Finley YMCA.
Complete una nota especial de agradecimiento de San Valentín para el personal. Me aseguraré de que todos los mensajes se reciban como una sorpresa especial en el Día de San Valentín para nuestro personal de Green. ¡Comparte el amor!
Próximas fechas importantes
Lunes, 6 de febrero- Las boletas de calificaciones van a casa

Viernes, 10 de febrero- Espectáculo de artes culturales

Lunes, 20 de febrero- Día de los presidentes- No hay clases para los estudiantes

Viernes, 3 de marzo- Los interinos del tercer trimestre se van a casa

Martes, 7 de marzo- Día de trabajo para maestros- No hay clases para los estudiantes

8-17 de marzo-Feria del Libro

Miércoles, 15 de marzo- Fotos de Primavera (Grupos e Individuales)

Jueves, 16 de marzo- Conferencias dirigidas por estudiantes 5:30-7:30

Viernes 24 de marzo- Salida temprano- Los estudiantes saldrán a las 2:00 pm

Viernes 31 de marzo- Día de trabajo para maestros- No hay clases para estudiantes
2022-2023 Manual de Familia/Estudiante (Inglés) (Español)