Return to Headlines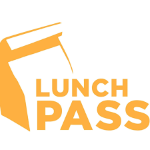 Starting August 10th, Juniors and Seniors (who would like a new card) may start purchasing their off-campus lunch passes.
Lunch passes cost $5
To pay online for an off-campus lunch pass it's listed as Student Identification Badge under the Online Student Payment link. Pay the $5 and then bring the Off-Campus lunch request form signed and notarized. Students may come on August 18th & August 19th with forms signed to take their off-campus lunch pass photo from 8-12 pm if you would like to get your ID before school starts. If not, you can get them when school starts.
Seniors do not have to pay for a new lunch pass for this year unless they want a new ID. However, you do have to fill out a new Off-campus Lunch request form for this school year. You must turn it in to Ms. Brown or to the front office and get a new stamp on your old ID card in order to go off campus this year.
Off campus lunch forms must be signed by a parent/guardian and notarized. You can also bring the form in with your parent and have your parent sign and date the off campus lunch form in front of a GMHS Office staff member or administrator. Your parent must also show their ID prior to signing off.
Note: Students are required to return or pay for outstanding library books before purchasing a parking pass. Please check your student email for a notice from the Media Center. Books may be returned to the front office. Lost books must be paid for using the Online School Payments site. Students will be emailed a "cleared" statement from the media center. This email must be forwarded to Ms. Brown prior to purchasing a lunch pass.