Return to Headlines
Student Council will "host" Spirit Week from December 12-15.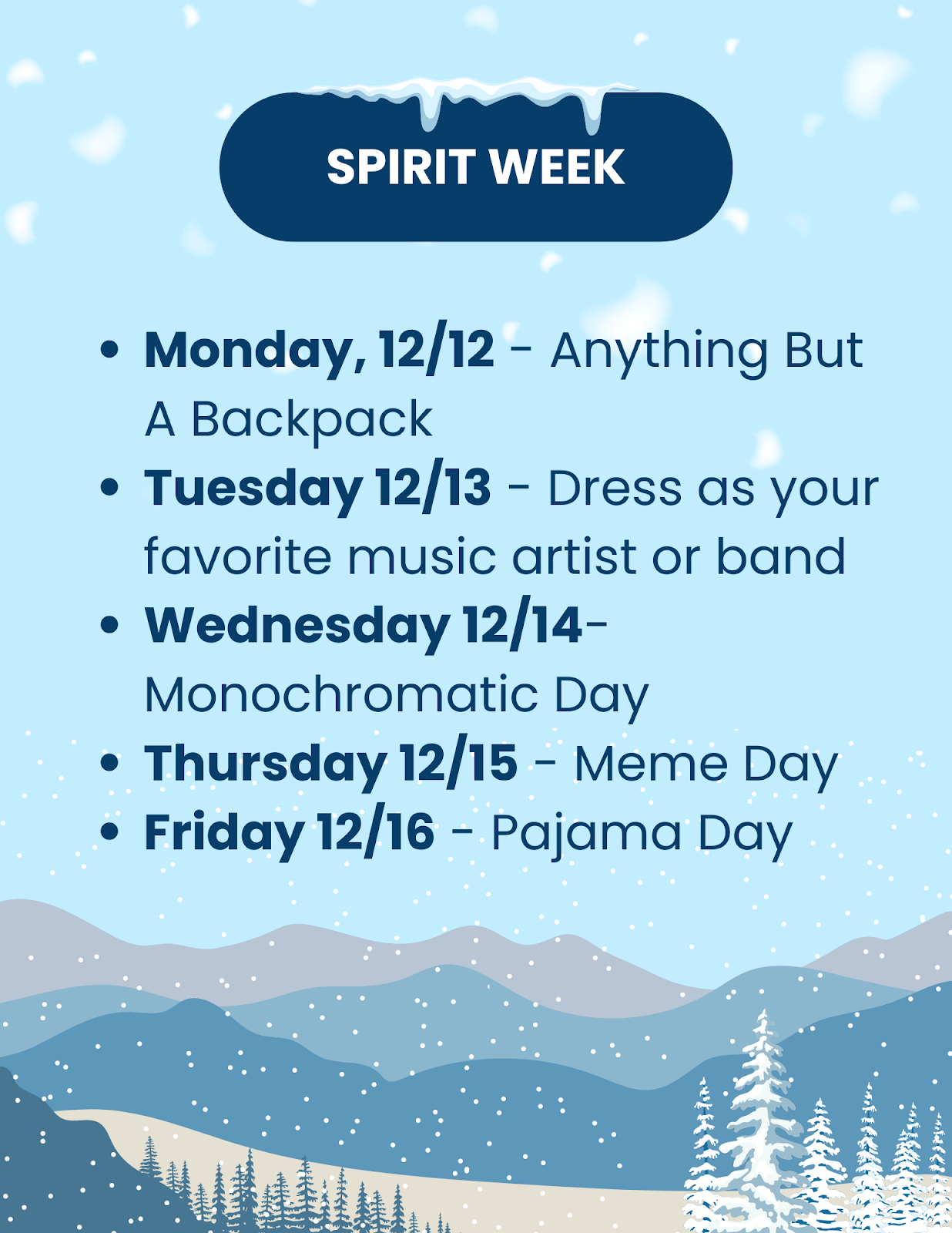 Magnet and Early College Info

Final Week for Early College Applications
Filling Schedule Holes

Please review Powerschool for gaps in your child's schedule
Credit by Demonstrated Mastery
CDM applications are live and DUE 12/16/22. Application and information can be found here. Applications may be turned in to Mrs. Karina Covington at kacovington@wcpss.net.
Calling all, students and parents! Help us build the best yearbook by sharing your great photos. We need pictures of the following topics:
Hobbies and Talents

Sports

Fall Track Out- show us where you went, and what you did!

Spirit Week
Share using this link:
https://images.jostens.com/0MzqfSWmsBU4NIepawwpYRA
(user ID- 0MzqfSWmsBU4NIepawwpYRA)
Consider helping our school by donating 3 (or more) books to some of our elective classes! View the signup here! Books can be dropped off in the front office at your convenience. Reach out to Magnet Coordinator, Lauren Michel (lmichel@wcpss.net), with any questions.
Read the updated letter here to learn about upcoming fundraising activities!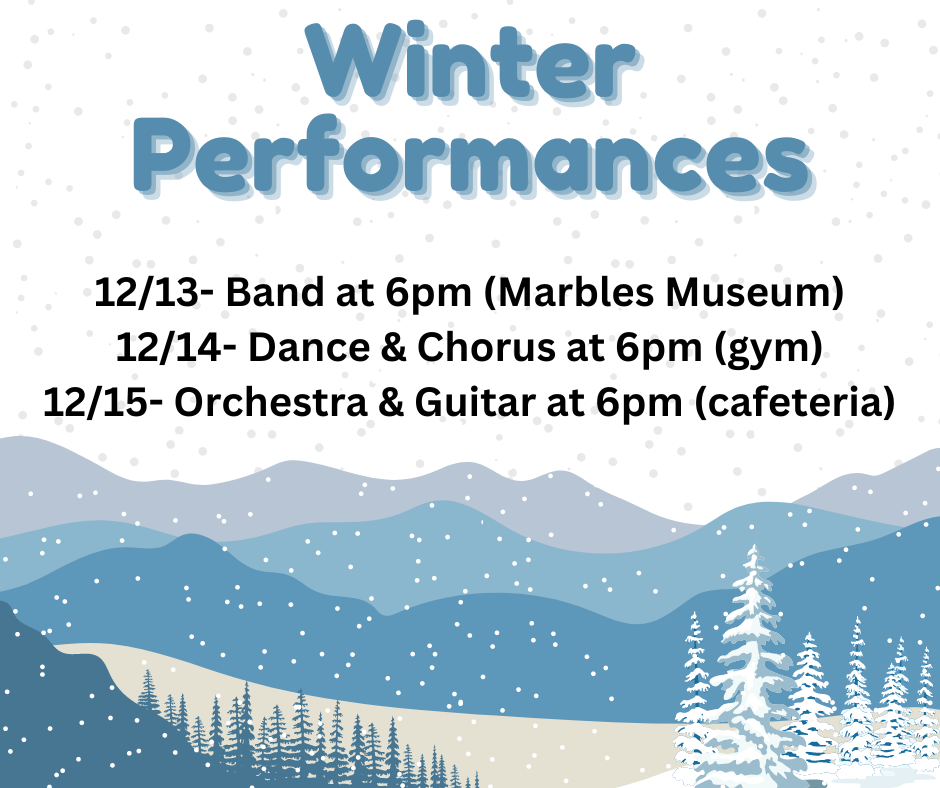 This Winter Season, Moore Square will be hosting our Moore Square Giving Wall to support some of our students and families. Through the Moore Square Giving Wall, families will receive assistance with food and gifts. If you are interested in sponsoring a student, please click the link below for our Virtual Giving Wall. Thank you to all of our sponsors!!
https://www.signupgenius.com/go/10C0D4AAEA92AA0FBC16-m2giving1
No intramurals this week!

12/13/22 Comic Book Club, Fishing Club, Garden Club 2:30-3:30, Band Concert at Marbles Museum 6:00 pm

12/14/22 Dance & Chorus Performances 6:00 in the gym

12/15/22 GSA Club 2:30-3:40, Be the Man Club 2:30-3:40, Strings (Orchestra & Guitar) Concerts 6:00 pm in the cafeteria