Return to Headlines
First Friday Family Event
Join us on Friday, December 2nd from 4:00-6:00 pm in the gym for student performances, exhibits, demonstrations, games, and more!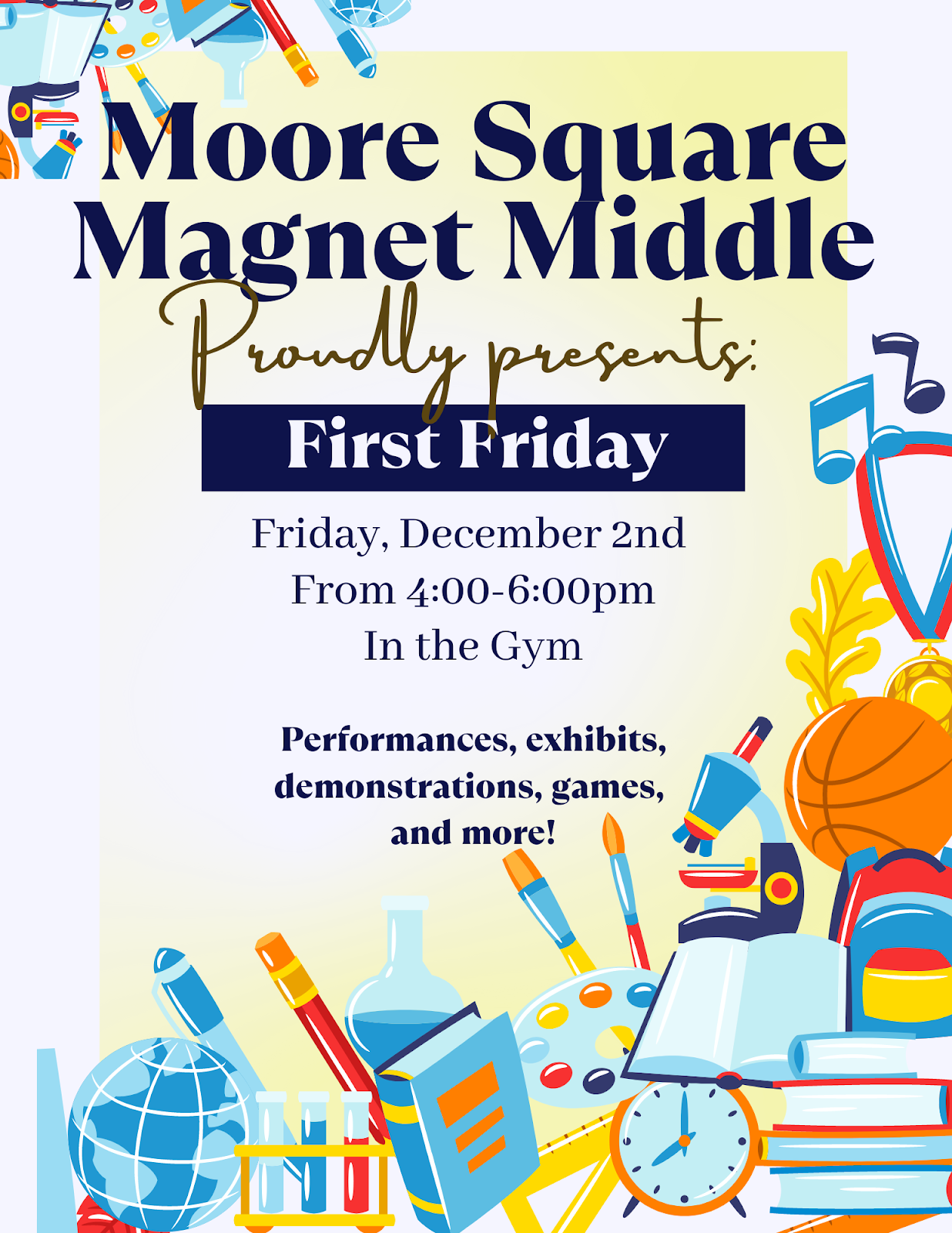 Magnet and Early College Info
Remaining meeting dates are: Dec. 12th, Jan. 9th & 23rd, Feb. 6th & 20th, March 6th & 20th, April 3rd & 17th, May 1st & 15th from 2:30-3:30 pm. Stop by the front office and grab a permission slip today!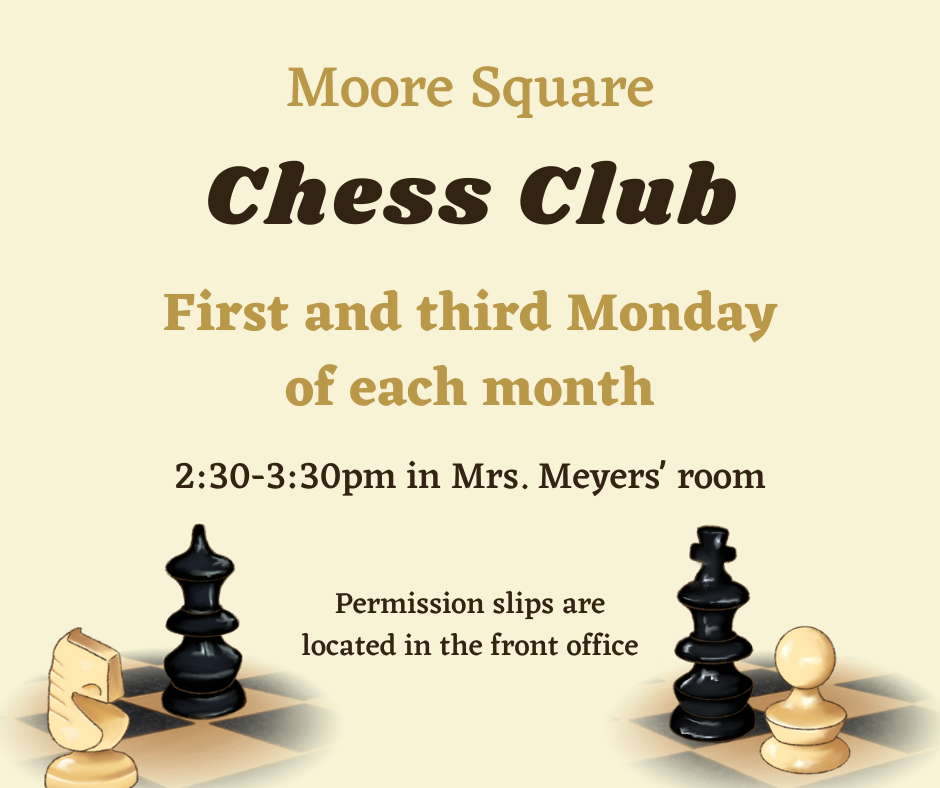 Calling all, students and parents! Help us build the best yearbook by sharing your great photos. We need pictures of the following topics:
Hobbies and Talents

Sports

Fall Track Out- show us where you went, and what you did!

Spirit Week
Share using this link:
https://images.jostens.com/0MzqfSWmsBU4NIepawwpYRA
(user ID- 0MzqfSWmsBU4NIepawwpYRA)
Consider helping our school by donating 3 (or more) books to some of our elective classes! View the signup here! Reach out to Magnet Coordinator, Lauren Michel (lmichel@wcpss.net), with any questions.
Read the updated letter here to learn about upcoming fundraising activities!
As we enter cold and flu season, students, families, and staff are encouraged to help prevent the spread of illness.
Important Dates:
11/21/22 No Soccer Intramural

11/22/22 Basketball Intramural 2:30-3:30, Fishing Club 2:30-3:30

11/23-25/22 No school

11/28/22 Soccer Intramural 2:30-3:30

11/29/22 Basketball intramural 2:30-3:30, Garden Club 2:30-3:30, Dungeons and Dragons 2:30-3:40, Fishing Club 2:30-3:30

12/1/22 Volleyball Intramural 2:30-3:30, Be the Man Club 2:30-3:40, GSA 2:30-3:30

12/2/22 First Friday! 4:00-6:00