Return to Headlines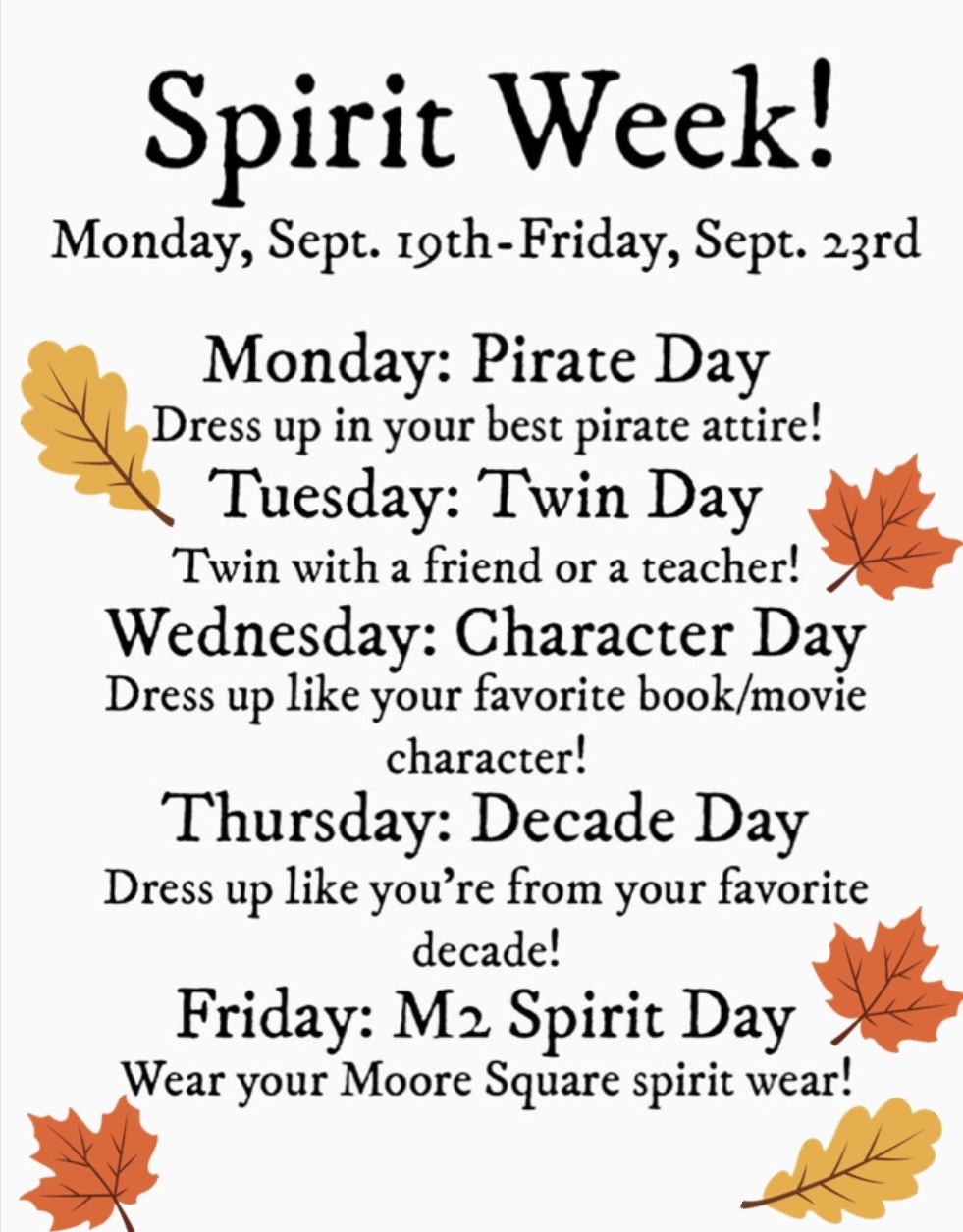 Fall Picture Retakes/Makeups
Picture retakes and makeups will take place on Wednesday, September 21, 2022. See the flyer for ordering here. We will call students by grade level, starting with 7th grade at 7:30 am. Then 8th grade and 6th grade will follow. Pictures will be taken in the Media Center.
Attendance- UPDATED EMAIL ADDRESS
All notes to excuse absences must be signed and dated by the parent/guardian and submitted in person to our Data Manager, Storm Stuart (office 1128), or emailed to msms-attendance-data@wcpss.net. Our apologies for sending a typo in the email address sent in a previous memo. Notes must be submitted within two (2) days of the student's return to school.
Human Trafficking Lessons- 8th Grade Healthful Living Class
During Healthful Living next week (8th grade only), we will discuss Human Trafficking Safety. NC Senate Bill 279 mandates that all students in grades 7-9 receive instruction concerning trafficking prevention and awareness. If you wish for your student not to receive this information, please contact Mr. Wray at 919-664-5737 ext.26638 or email mwray@wcpss.net.
Mrs. Gressett is still looking for volunteers to help with Career Day! We would love to have all 16 Career Clusters represented! While we will be happy to have any volunteers, we are still in high need of representation from "Agriculture, Food & Natural Resources"; "Education & Training"; "Marketing, Sales & Service"; "TV/Radio Communications"; "Entrepreneurship"; as well as Hospitality and Tourism".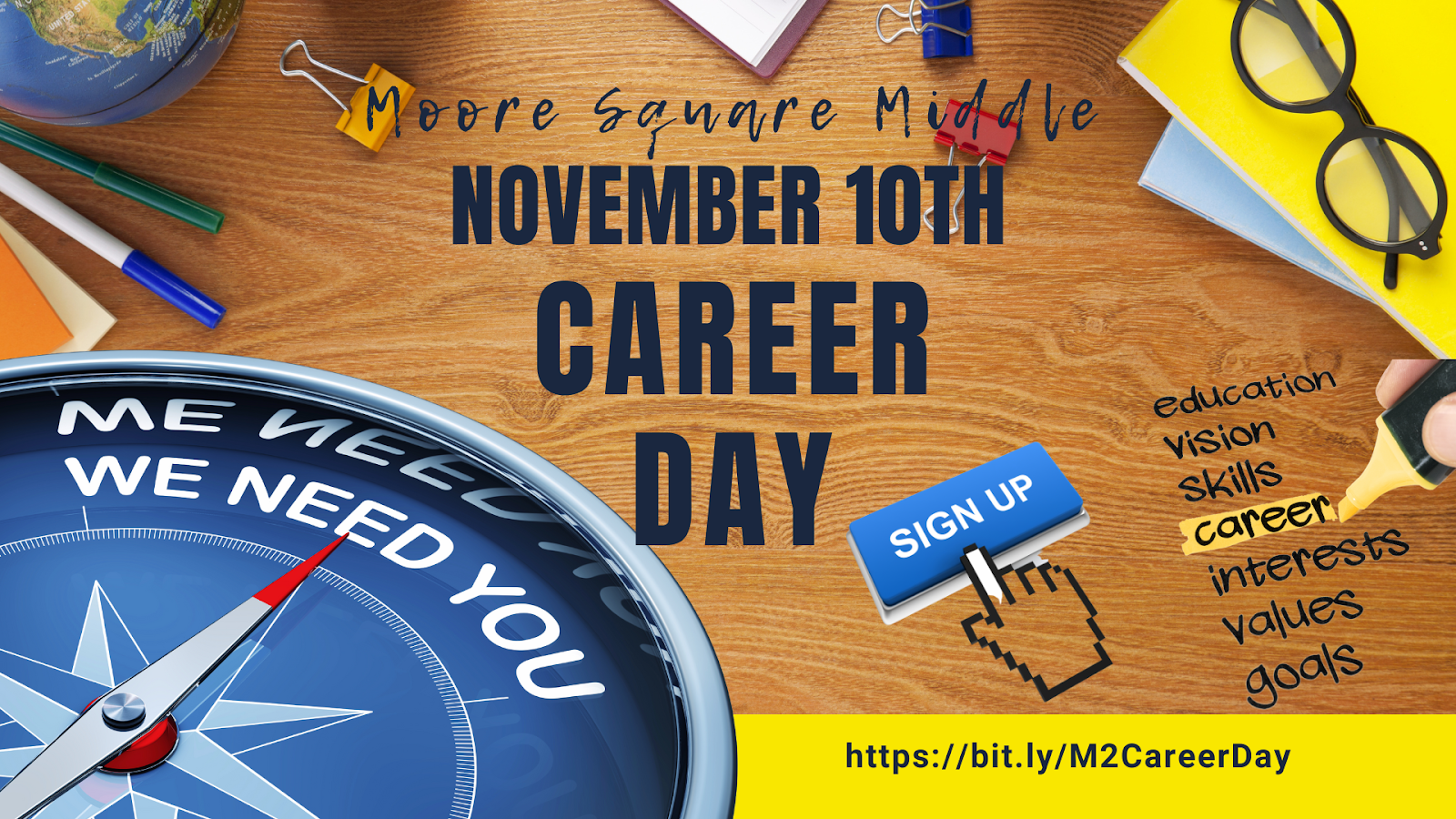 We are presenting "Into the Woods, Jr." as our fall musical! View our student-designed poster here for more details.
Friday, October 28 at 6:30 pm (Cast B)
Saturday, October 29 at 2:00 pm (Cast B) and 6:30 pm (Cast A)
Sunday, October 30 at 2:00 (Cast A)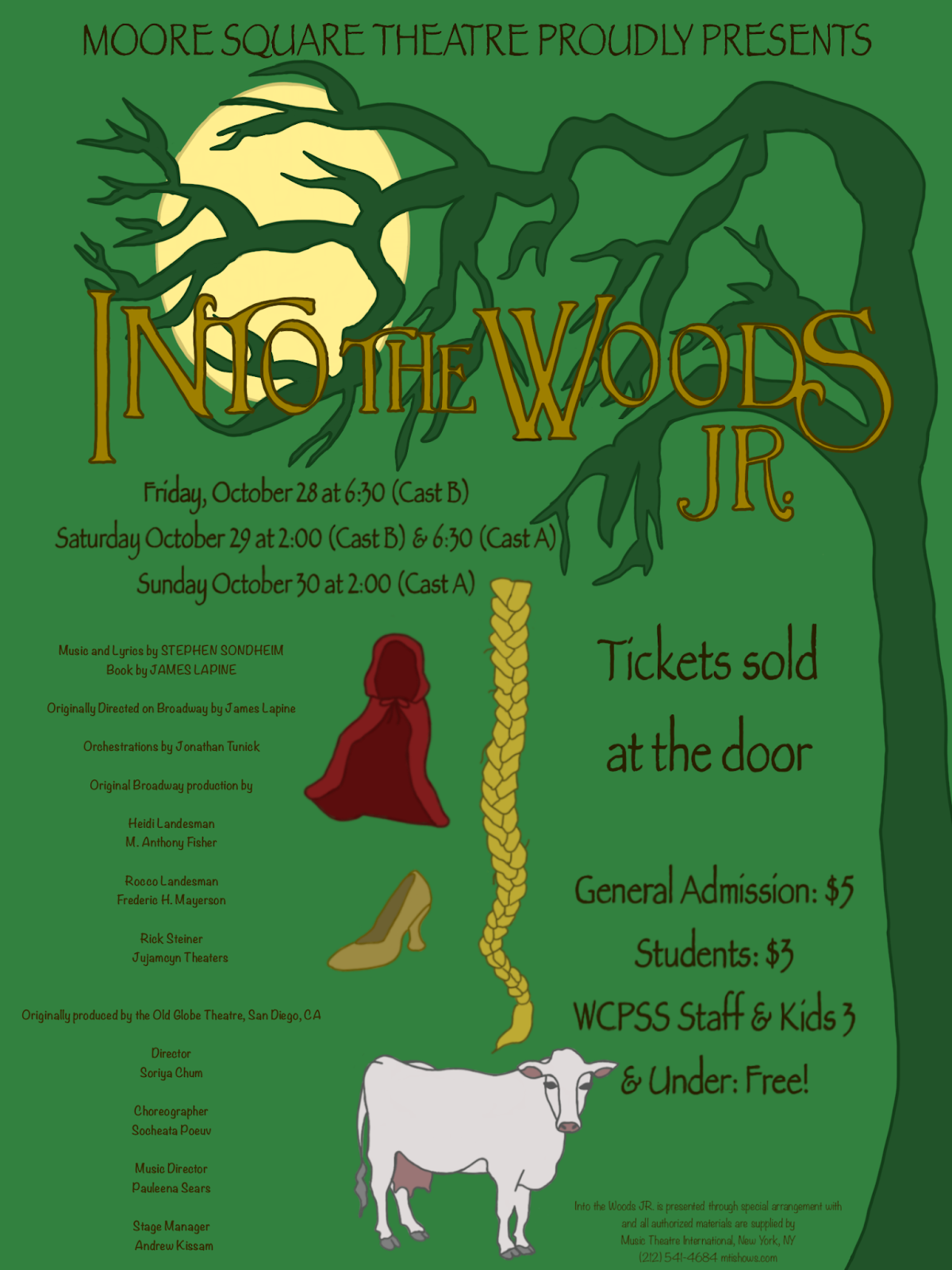 The yearbook team needs your pictures!
Share pictures for the yearbook to this link or email Mrs. Meyers at bmeyers@wcpss.net
We are currently looking for…
-First Day of school
-Track Out
-Sports inside and outside of school
-Hobbies and talents
We have 18 members on our team so far of staff and student families. The event is 1 month away. Our goal of raising $1000 is at $480. We want you to join our team. If you are interested in running or walking, please go to this link: Triangle Run/Walk for Autism;
Then click the tab Join a Team.

Then type in Moore Square Middle School into the team name window to register.
Mr. Lesher is facilitating this year's team. Please reach out to him with any questions:kclesher@wcpss.net
Are you interested in learning more about Myers-Briggs Type Indicator or the Murphy-Meisgeier Type Indicator for Children? Traci Totherow, the Magnet Program Coordinator at AB Combs Magnet Elementary, will be offering monthly learning sessions about type for parents this school year. All the sessions will be virtual - one Tuesday per month - from 6pm-7pm. The dates for our sessions are listed on this flyer. The first session, Sep. 27, is coming up soon, and I hope you can join us on this journey!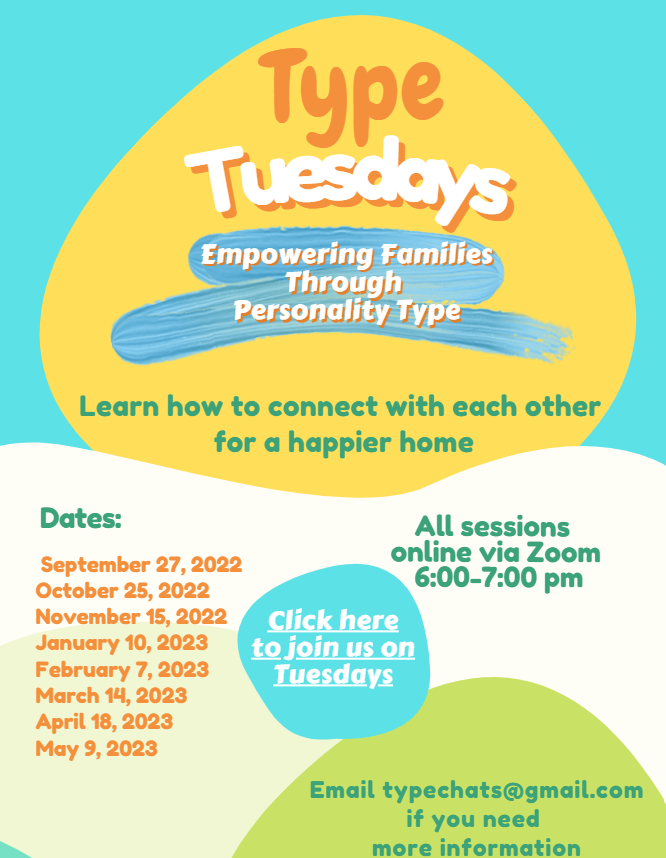 New Clubs

Do you like painting with friends? Well, this is the afterschool club for you! FBRD is an art club open to any Moore Square student interested in painting or crafts. You will learn/share painting techniques and have fun while doing it! This club meets twice a month on Thursday and you do have to signup in advance. If you have questions stop by Mrs. Langston's room 1154 in the morning to ask for a flyer.

Chess Club will be meeting beginning Monday, October 17 at 2:30. Please stop by the front office for a permission slip to attend.
Reflections Contest- Call for Entries
Looking for a project your student can work on over the fall break? We've got just the thing - get those creative juices flowing and start your Reflection project now. The entry form will be posted soon. PTA Reflections is a free art contest and is a great way to showcase your unique gifts and talents. Categories include Dance Choreography, Film Production, Literature, Music Composition, Photography, and Visual Arts. The theme for this year is "Show Your Voice." Learn more here. Entries are due Oct. 28.
PTSA Updates

The spirit wear sale ends TODAY! Grab trucker hats, hoodies, t-shirts, and "Moore!" Items will be delivered after fall break. https://bit.ly/3es4cZ7

We have two openings that we'd like to fill asap this school year. Volunteer to lead our Courtyard Clean-ups this fall/winter as a Coordinator or lead our Nominations Committee - helping us to fill next year's board member roster. Email msmmsptsa@gmail.com for a full role description, questions, or with your interest.
The first Arts Boosters letter of 2022-2023 can be found here.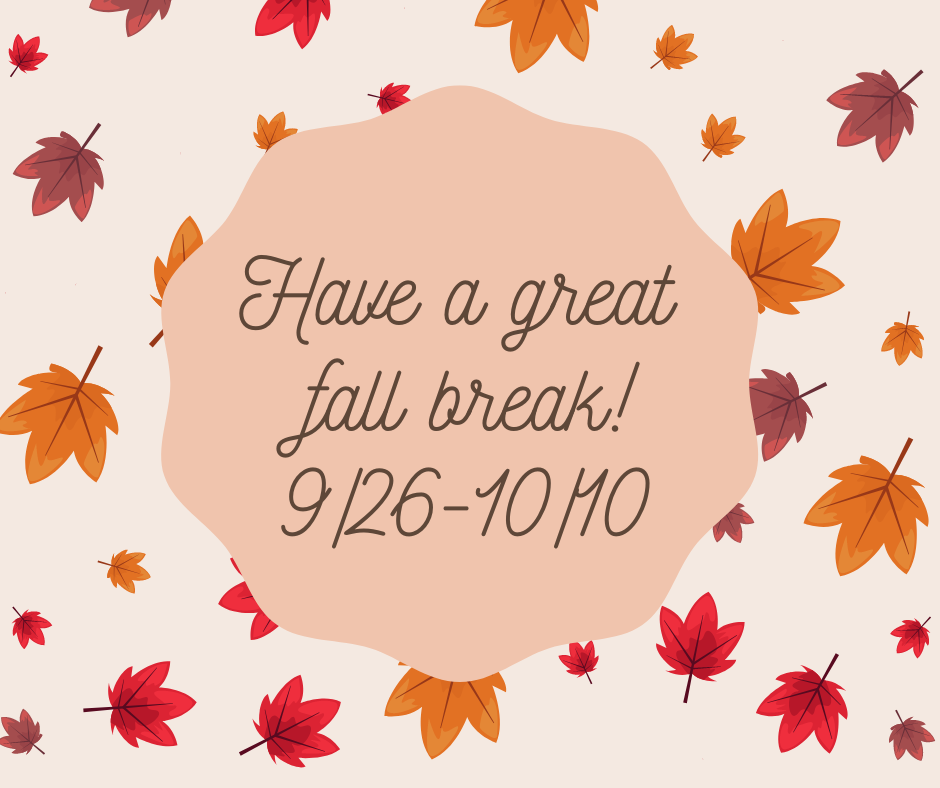 9/19/22 Dress (and Talk) Like a Pirate Day, Flag Football Intramural at 2:30

9/20/22 Twin Day, Garden Club at 2:30, Dungeons and Dragons Club at 2:30, Basketball Intramural at 2:30

9/21/22 Character Day, Picture Retakes/Makeups, 7th Grade Walking Field Trip (2nd-7th periods), FBLA Club at 2:30

9/22/22 Decade Day, Be The Man Club at 2:30, Volleyball Intramural at 2:30

9/23/22 M2 Spirit Day, Quarter 1 Ends