Return to Headlines
Weekly Update 12/17/20 Facebook Live with Mrs. Crowley
Facebook Live Transcript from Mrs. Crowley 12.10.20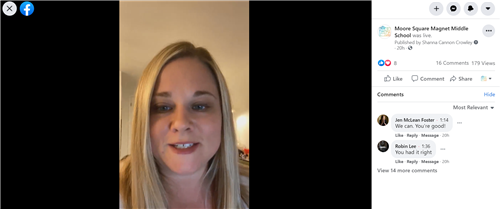 Weekly Family Updates: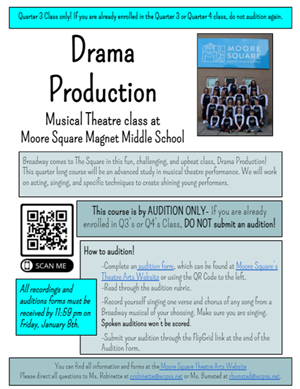 Do you have an 8th grader at Moore Square and want to learn more about our magnet program pathway for high school? Join us for Q&A sessions with staff from Enloe and Southeast Raleigh High schools! RSVP here- https://bit.ly/M2HighSchoolPathway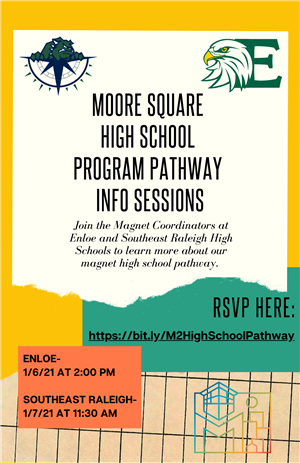 Mark your calendar! Our winter chorus concert will be virtual on Thursday, January 14th at 6:00 pm.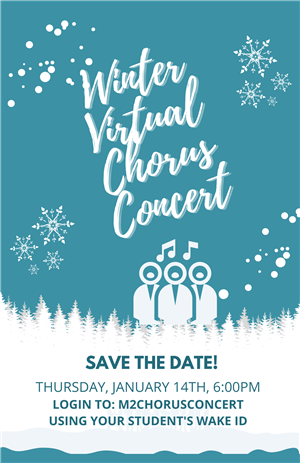 Friendly reminder that 12/21-12/22 are asynchronous learning days and 12/23/20-1/3/21 is winter break!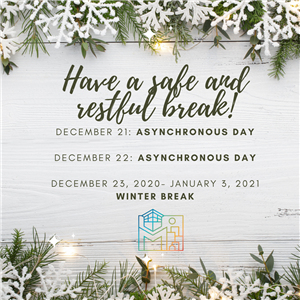 Materials pickup for 3rd and 4th quarters will be Tuesday, January 19, 10:00 am-4:00 pm