Return to Headlines
WCPSS Student Device Program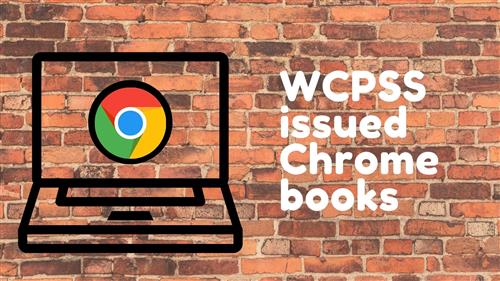 10/17/21 Update: the second shipment of Chromebooks arrived at LRMS. We now have enough for all students to get their first device or switch their previously issued HP Chromebook for a Lenovo 300E. Have them see Mrs. Nelson in the Media Center with any questions.
Please ask your student for the agreement form and have them bring it back to school to their homeroom teacher to ensure your student will get their device as quickly as possible. The agreement forms can be printed at home from the link above or your student can ask their homeroom teacher for a hard copy.
Every student in WCPSS is being offered a Lenovo 300E Chromebook. Every student should send in an agreement form. Your student will fall into one of three categories:
1. You already have a Lenovo 300E checked out to you
Send in the agreement form and continue using this device.

A case will be coming for these Lenovos so all devices will be in the same protective case.

If this device is not working, please bring it to school so that it can be looked at. If it cannot be repaired by Tech Services, it will be replaced

If you do not know where it is, email lnelson4@wcpss.net and the device can be traced. Tech Services makes the determination of replacement eligibility.

Charger issues? email lnelson4@wcpss.net
2. You already have a Hewlett Packard Chromebook already checked out to you
Bring the HP chromebook and charger to school with an agreement form and it will be swapped for a Lenovo 300E.
3. You choose to mark "deny" on the device agreement form.
Notes:

Parents have a right to refuse the device and provide one for their own student.
Students are strongly encouraged to accept the fully supported Student Device that is provided.
All Student devices will work with district applications including testing.
Personal devices would need to come to school each day.
Personal devices will not receive tech support from the district.
There is no fee to participate in the Student Device Program.
There is no fee for the first replacement device during each loan period.
The district may issue a fine in certain cases when damage occurs.
The district may issue a fine for failure to return a Student Device when required ie. leaving WCPSS, graduation, etc.
Other notes:
Students should not decorate or alter the device provided by WCPSS in any way.
Lenovo 300E Chromebooks issued from LRMS have one sticker each on the device and the charger with the students name.
Student devices that are not functioning because of a defect in the device will be repaired or replaced as needed. Devices that are damaged or lost will be replaced once during the device loan period. Students who experience a second incident of damage or loss will be limited to in-school use of a device only. All families will be expected to sign an agreement at the beginning of the school year acknowledging this and other student expectations. Schools will provide a copy to students at the beginning of the school year.
Finally, all hotspots that are checked out from last year must be returned to your student's school as soon as possible. Families will have an opportunity to request a hotspot if one is needed at the beginning of the 2021-22 school year through the school's social worker, Darrell Burton dburton@wcpss.net.
This video shows students how to take care of their WCPSS issued Chromebook.
Any questions about LRMS/WCPSS Chromebooks should be directed to Lisa Nelson at lnelson4@wcpss.net
Any questions about wifi hotspots should be directed to our School Social Worker, Darrell Burton at dburton@wcpss.net