Return to Headlines
Return to School Information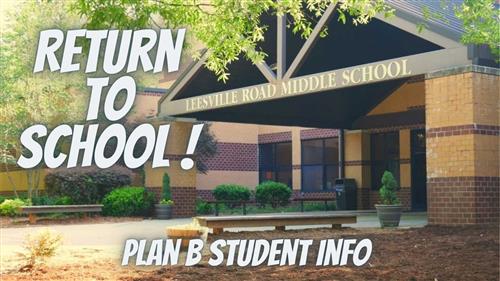 We have compiled a lot of information on this page to help our students and families with our transition to Plan B learning at LRMS. Please contact your student's homeroom teacher if you have questions you do not see addressed here. Students returning to school will be on Plan B.
_____________________________________
Blended Instruction (Plan B)
Students in this plan will experience a combination of in-person learning in the school building with their teachers and classmates and online instruction through an online platform.
_____________________________________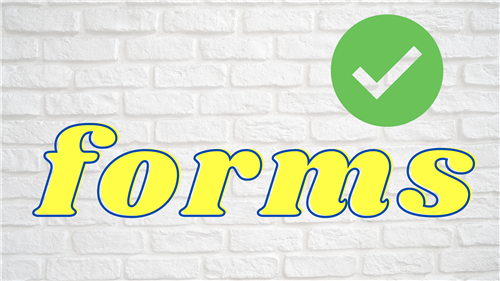 _____________________________________
Afternoon Dismissal - Carpool Tags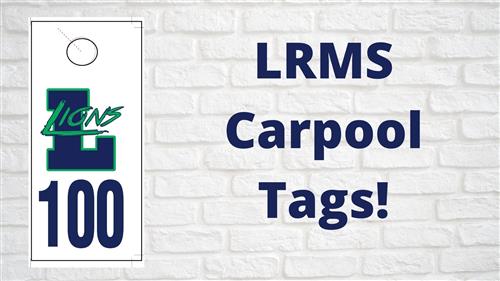 If you did not pick up a carpool tag during 2nd quarter item pickup, they should be picked up in the front office. To ensure a safe dismissal, carpool students will be called and dismissed as their ride comes. Each family will get two identical tags per family. As you pull up to pick up your plan B student(s), your student (s) will leave their last period class and head directly to your car.
Carpool tags will be available for Plan B Students that do not have bus routes assigned to them.
_____________________________________
Afternoon Dismissal - Bus Riders

*as of 11/2/20 Bus Routes are now posted for middle school students
Find your transportation information on Home Base
Families can find up-to-date transportation information (including route number, stop location and estimated bus stop arrival times) in your student's Home Base/PowerSchool account. Sign up for an account at your student's school. More information on Home Base is available at
www.wcpss.net/student-information
.
_____________________________________
Updated Daily Schedules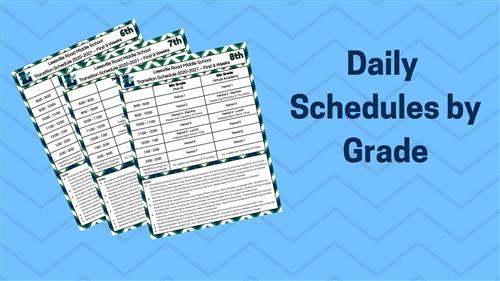 Our school hours are 8:15 - 3PM. All students, Plan B and Virtual Academy will have slight changes to their daily schedule starting with second quarter - October 26, 2020.
Video Explaining the Changes to the schedule (Video)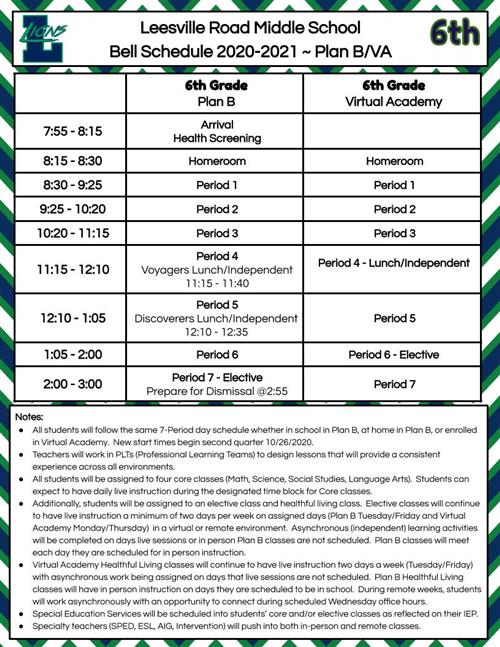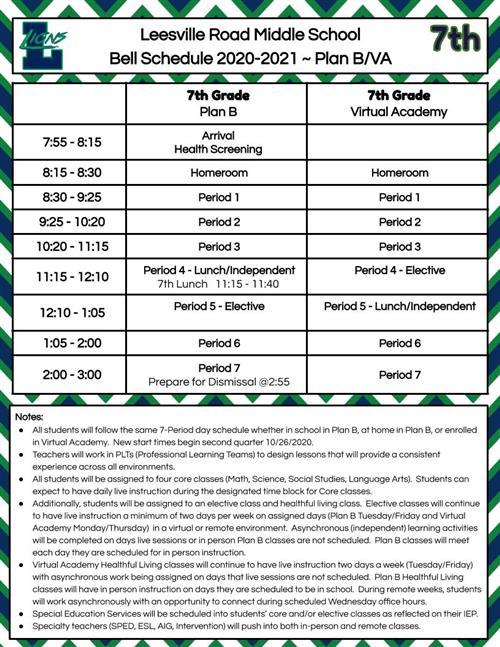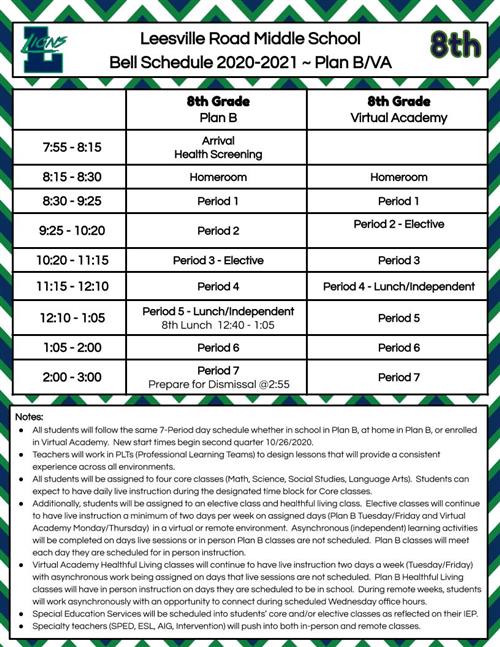 _____________________________________
School Supplies for Plan B Students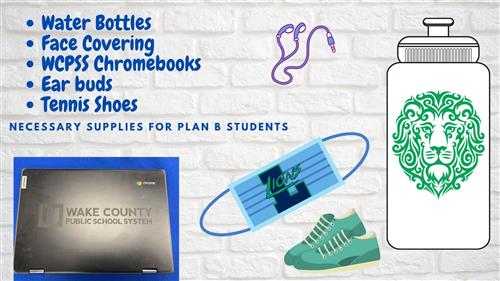 Along with your pens, pencils, and paper, there are school supplies that we need you to bring for in-person learning days. There may be other items your team teachers ask you to bring but these items are for all plan B students.
Earbuds or headphones.

They must plugin with a regular 3.5 mm jack.

Wear a Cloth Face Covering

inside school buildings and anywhere on school grounds, including outside; and while traveling on buses or other contract transportation vehicles.

A face covering must be secured safely over the nose, mouth, and under the chin.

North Carolina requires a face covering of your choice for all employees,adult visitors, and K-12 students at all times, even when 6 feet or farther from other individuals, including:

WCPSS Chromebook.

If a WCPSS Chromebooks was issued to you, you must bring it and the charger with you every day. You can also bring a personal laptop, or we have some school devices that can be used. All cleaning protocols will be followed for any school devices that are used. Because the core teachers will be switching classes and the students will remain in place, only one student will use the school-owned device the entire week and it will be appropriately cleaned.

Water bottle.

You will be able to refill your water bottle but NOT drink directly from the water fountains. If you do not have a water bottle, we will provide you with a cup.

Tennis Shoes.

Please wear tennis shoes for PE and clothes you can be active in. Locker rooms will not be available.
_____________________________________
BYOD - Bring Your Own Device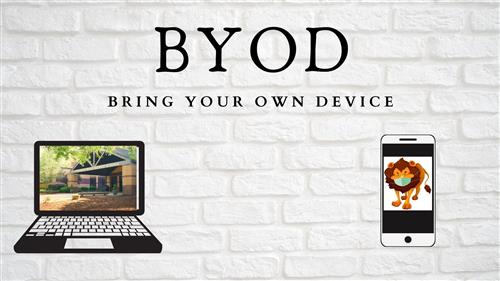 As we prepare to transition students back to campus (including VA students at some point), we want to provide students and their parents/guardians the opportunity to agree to the WCPSS BYOD contract if you have not already done so. If you plan to bring a personal device to school, please review the BYOD contract. BYOD includes cell phones. BYOD does not include WCPSS issued Chromebooks, WCPSS Chromebooks are automatically allowed on campus.
Ms. Crawford will be sending an email to guardians of students who do not have BYOD permission on file soon. If you are not sure, you can still email Ms. Crawford your agreement to the contract.
Action Steps:
Read the

BYOD Contract (Spanish)

If you do not want to participate in BYOD (including cell phones) you do nothing.

If you

do

want to participate in BYOD, send an email to Betty Crawford

bacrawford@wcpss.net

stating that you have read the contract and agree to the statements on page 2 of the contract. NOTE: In this email, please state your student(s) full name
_____________________________________
LRMS "Safety Snip-Its"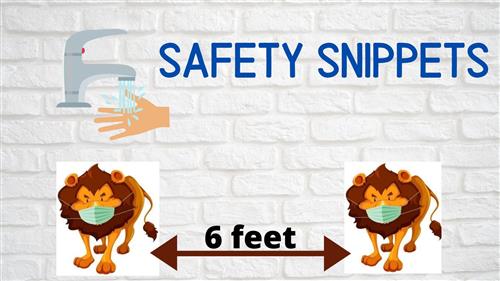 Watch our safety snip-its to know how we will stay safe and healthy at LRMS!
_____________________________________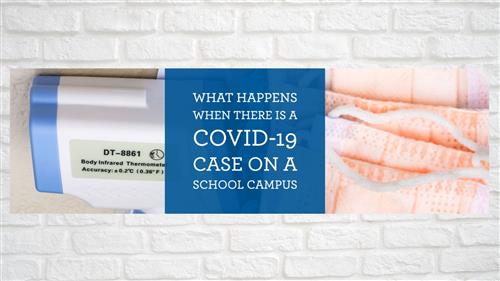 Link to WCPSS information on what would happen if there is a COVID-19 Case on a School Campus
_____________________________________
Plan B Parent Meeting

There was a plan B parent meeting on Wednesday, October 28th at 6PM.
A link to the 6th Grade recorded session.
_____________________________________
2nd Quarter Item Pick up