Return to Headlines
6th Grade Band Information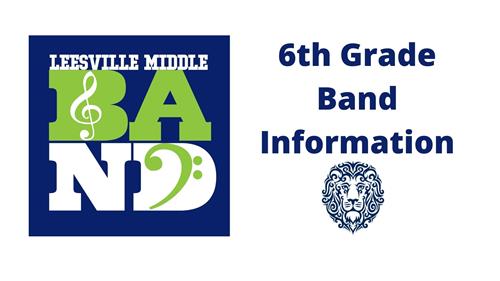 6th Grade Beginning Band
Beginning Band will be offered to all students enrolled in Plan B AND Virtual Academy. I know things are up in the air right now and it would be "easier" to not do band and have to deal with getting an instrument, etc... but please trust me that we will make this work!
If your child is enrolled in Band for 6th Grade, please visit the signup genius link below to sign up for an individual virtual meeting with Mrs. Vernon (Band Director).
During our meeting time, we will introduce ourselves, discuss instrument selection, and we will put a plan in place and make arrangements for each family to pick up an instrument from the school, or rent online.
I am hopeful that after I get some donated instruments repaired, I will have enough to loan out to the 6th-grade families free of charge to the families that would like to take advantage of this option. There will also be an option for you to rent one from Music and Arts for a monthly fee of approximately $30 a month, this can be set up online, more info to come.
Normally, the instrument offerings are ANY band instrument, however, due to being online for an indefinite amount of time, I will only offer 4 instruments for beginning band, Flute, Clarinet, Trumpet, and Trombone. Please know that as soon as we are back in person, they will be able to transfer to the saxophone, oboe, bassoon, euphonium, french horn, tuba, and percussion. The main reason for this is because I will only have a small amount of "band time" for our class time and it is nearly impossible to teach beginners all on 12 different instruments virtually. It is much easier to teach 4 groups of instruments, and the kids will be able to participate more this way. The instruments being offered are the basic instruments that would be a very easy switch over... ex. clarinet player can switch over to saxophone very easily, same with trumpet to French horn, and same with trombone to other low brass such as euphonium and tuba. All students will have the ability to try percussion once we are back. We need ALL of the 12 instruments to have a complete band, but to start them as beginners, this is very challenging to do online. The only exception for kids to start on other instruments would be if they are taking outside of school private lessons.