Return to Headlines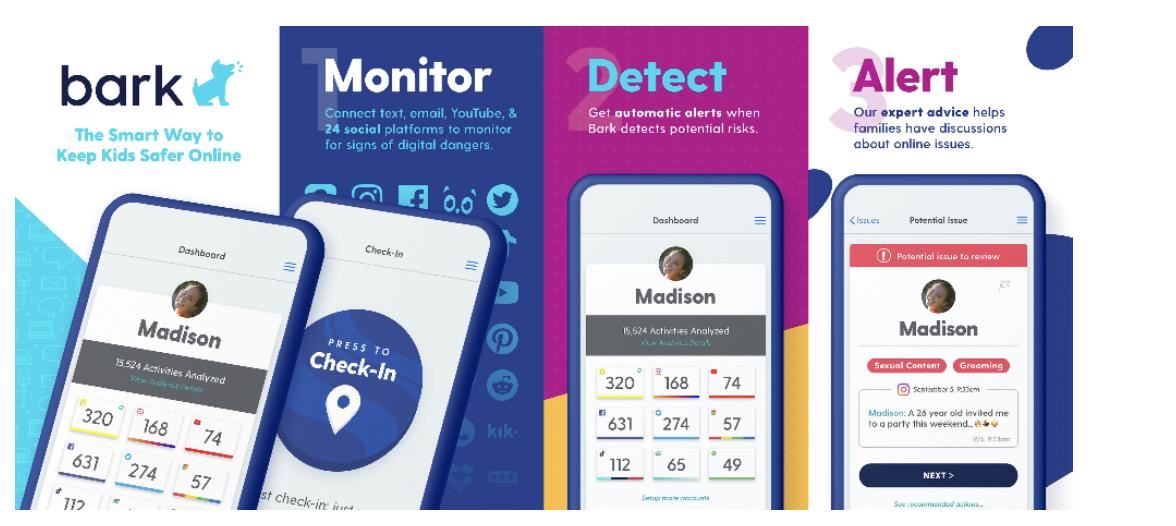 We are excited to offer you a special deal on a service that helps keep kids safe online – and that also directly supports our PTSA!
Bark is a Parental-Control App That Keeps Kids Safe Online
Bark https://www.bark.us/protects/lrmsptsa is powered by secure, advanced machine-learning algorithms that detect and alert you to online dangers and give you tips on how to talk about them as a family.
MONITOR: Bark monitors your child's text messages, YouTube, emails, and 24+ social networks — 4x more than any other child monitoring app.
DETECT: Instead of combing through every post and text, you get automatic alerts via email and text when Bark's algorithms detect signs of cyberbullying, self-harm, violence, sexual predators, and more.
ALERT: Bark's expert recommendations make it easy for parents to talk to kids about digital dangers and other sensitive online issues.
Busy parents can rest easier knowing their kids are better protected from digital dangers. Watch Bark video.
Every Purchase Benefits Your Child's School
When you purchase a Bark subscription through our PTA's Bark page, the PTA gets a direct donation that will go straight toward funding programs at your child's school. Talk about a win-win! Please visit our PTA's Bark page to sign up for a free trial of this award-winning app and receive insight on your child's online activities.
Go To Our PTSA's Bark Page! https://www.bark.us/protects/lrmsptsa