Return to Headlines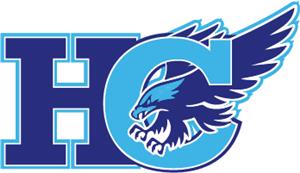 Good afternoon Hortons Creek Elementary Parents/Guardians/Caregivers,
It is important to know the guidelines we are required to follow for sick students in-person. Please make sure you are familiar with these guidelines that were emailed out to families from WCPSS on February 10. When to Return to School
REMINDER: Now that we have students in the building, we need EVERYONE to follow the Health Screening and Quarantine Information set forth by Wake County Public Schools. Also, students who are returning or have returned to campus should have completed the Student Accountability and Required Health Protocols signature page acknowledging that you have received and understood the expectations outlined in the WCPSS "Student Accountability and Required Health Protocols". It also includes possible consequences for non-compliance.
Face Mask Update
There is a Face Mask update for students in the school building. The updates are in magenta color.
Student Registration prior to April 1, 2021
Hortons Creek is a capped school. Families who currently live in the school's base attendance area and established residence in the base attendance area before January 22, 2019, the date the enrollment cap was placed, must present themselves prior to April 1 in order to avoid being capped out and assigned to an overflow school. For information on capping please visit https://www.wcpss.net/Page/33756.
Parent/Guardian Contact Information & School Communication
Please be sure to update our office if any of your contact information changes. We rely on the information you provide to be able to communicate with you. If you are not receiving any messages from Hortons Creek or Wake County Public Schools, please read more to get help.
Single Subject Acceleration (SSA) Nomination Window OPEN Now-Monday, March 22nd at 4 PM
The time has come for Spring Single Subject Acceleration (SSA) Test Requests. If you are interested in requesting your student to take the SSA test, please use this link: https://forms.gle/VbojMhkvctGp7cke8. Because WCPSS is not offering Compacted Math for middle school, parents ​have the option to consider SSA if they would like to request skipping a course. The test request window closes on March 22nd at 4:00 p.m.
There will be a parent information meeting held on Wednesday, March 3rd at 8:00 a.m. on Google Meet. If you are interested in attending, please fill out this Google form: https://forms.gle/ZfrCKoPKqWZRJfyn9. You will receive an additional email with a link before the meeting. This meeting will be recorded and later emailed in the event anyone interested is unable to attend.
Students Stay Put
Please know that all students enrolled in Virtual Academy will remain in Virtual Academy until the end of the school year at this time. We do not have the classroom-size capacity, for health and safety reasons, to transition any students from Virtual Academy to in-person.
Counseling Corner Updates
We are so excited to be getting our No Hungry Hawk program up and running again. If your family needs extra food during this time, please complete this form by March 8th. We will also let families know how they can support this program very soon.
WCPSS is offering several parent/student wellness and self-care sessions. Click here to explore some sessions being offered.
5th Grade Parents
Please click here to read this important letter about the middle school registration process. Please complete this Google form (link can also be found in the registration letter) by 3/8. You will also be receiving an email directly from your child's teacher about middle school registration and math placement by 3/1.
REPEAT: 5th Grade Parents
You will be receiving a letter around February 23rd with information about the middle school registration process. There is a lot of information available on the WCPSS website about middle school classes and electives, however, I will communicate all deadlines and everything you need to know to prepare your child for the transition to middle school. Reach out to abowman@wcpss.net if you have any questions.
Virtual Open Houses:
Lufkin Road- 3/4 at 6 p.m. The google meet link is: LufkinOpenHouse.
Mills Park Middle School- Based on Last Name
A-M on 4/27 5:30-6:30pm
N-Z on 4/29 5:30-6:30pm
They will post the google meet code the week before on the MPMS website.
Alston Ridge Middle School
Virtual Open House on 3/18 6:30pm
If your child is attending a different middle school, feel free to email me (abowman@wcpss.net) or check with your child's middle school about upcoming open houses.
REPEAT: ORDER your child's 2020-2021 YEARBOOK!
Order your Hortons Creek Yearbook today! The deadline is March 10th. Click here to order today!
We need your help adding candid's for our yearbook! We would love for you to upload any photos you have of your children from this school year: playing outside with siblings, sports pictures, virtual learning, creations made at home,etc!
Click here to see the steps you can take to upload the pictures for us to use in our yearbook!
UPDATE: Positivity Project:
Up Next: Enthusiam!
The Positivity Project site for family resources is located here: P2 Family Resources password: P2
Upcoming Events:
Monday, March 1:

PreK-3 students NOT in VA return, Cohort 1/A Grades 4-5

Wednesday, March 3

: District Remote Learning/Asynchronous Learning Day; SSA parent meeting 8 AM

Monday, March 8:

PreK-3 students NOT in VA return, Cohort 2/B Grades 4-5

Friday, March 12

: NO SCHOOL Teacher Workday

Monday, March 15:

PreK-3 students NOT in VA return, Cohort 3/C Grades 4-5

Monday, March 22:

PreK-3 students NOT in VA return, Cohort 1/A Grades 4-5

Wednesday, March 24

: District Remote Learning/Asynchronous Learning Day

Monday-Tuesday, March 29-April 6

: NO SCHOOL, Student Vacation

Wednesday, April 7:

PreK-3 students NOT in VA return, Cohort 2/B Grades 4-5

Monday, April 12

: PreK-3 students NOT in VA return, Cohort 1/A Grades 4-5

Monday, April 19:

PreK-3 students NOT in VA return, Cohort 2/B Grades 4-5
PREVIOUS ANNOUNCEMENTS:
Updated WCPSS Traditional School Calendar
Please note the updated WCPSS Traditional School Calendar located HERE.
Please make sure you are keeping up with the WCPSS family email updates.
WCPSS Family Updates (linked here).
Meal Benefits
Please consider applying for meal benefits by Feb 26. By submitting a qualifying application, families will also support the district in qualifying for additional funds to support students and learning! Also, the NC Department of Health & Human Services will soon begin collecting free and reduced lunch data from WCPSS to determine families that will receive additional Pandemic Electronic Benefits (P-EBT) that will be issued in the coming months! By not applying for these meal benefits, you will miss the opportunity to receive direct P-EBT funds for your family!
Yes, meals will still be free for all students through June 2021 but we still need you to complete a meal benefits application so our school can be eligible for this extra funding next year. Information about applying for Meal Benefits for the 2020-21 school year can be found at www.wcpss.net/meals. Help our school continue to receive this funding by completing an application online at MySchoolApps.com. Paper applications can be requested by calling 919-588-3535.
WCPSS Academically or Intellectually Gifted Updates:
The Office of Advanced Learning Services and the Testing Office have been collaborating to determine how to facilitate CogAT and Iowa testing for the 2020-2021 school year. At this time, CogAt and Iowa testing for grades 3-8 has been postponed until next school year. We will share more information with you as it becomes available.
WCPSS Devices
WCPSS is not accepting requests for devices at this time.
YMCA
The Northwest Cary YMCA has you covered before and after the bell rings at Hortons Creek Elementary! Caring, trained counselors lead the program that complies with all state and local safety protocols. Registration opened October 12th. We will be offering registrations by the week, for families flexibility. Learn more about program changes and COVID-19 pre-screenings to ensure the safety of your child. Register today here.
If you have any more questions please contact Dan Werdel at Dan.Werdel@YMCATriangle.org.
HERE COMES THE BUS app is up and running! Click HERE for more information.
Thank you.
Sandy Chambers, Ed. D. Principal