Return to Headlines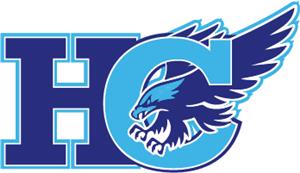 Good afternoon Hortons Creek Elementary Parents/Guardians/Caregivers,
It's time to welcome back all in-person students in grades PreK, Kindergarten, first grade, second grade and third grade! Students in grades fourth and fifth grade will be on a three-week rotation with Cohort B/2 starting Wednesday, February 17. Please remind your children that school today is not like it was before Covid-19; all adult and student behavior is different for health and safety reasons.
**In-Person STUDENT UPDATES ONLY**
Please make sure you have reviewed the

NEW EATING and DRINKING GUIDELINES

emailed to you from WCPSS on Monday, February 8. The biggest change is this:

Students should not socialize or talk with others while their face coverings are removed.

This applies to lunch and snack times for your child.
Information NEEDED from In-Person students returning to school 2.17
Hopefully all of you have received this DOCUMENT regarding school information for students and families returning to school. We must have a few documents from you BEFORE your child returns to school. If your child was in-person in October/November 2020, then hopefully we already have these documents.
**Information for In-Person AND Virtual Academy Families**
Please make sure you are keeping up with the WCPSS family email updates.
WCPSS Family Updates (linked here).
Meal Benefits
Please consider applying for meal benefits by Feb 26. By submitting a qualifying application, families will also support the district in qualifying for additional funds to support students and learning! Also, the NC Department of Health & Human Services will soon begin collecting free and reduced lunch data from WCPSS to determine families that will receive additional Pandemic Electronic Benefits (P-EBT) that will be issued in the coming months! By not applying for these meal benefits, you will miss the opportunity to receive direct P-EBT funds for your family!
Yes, meals will still be free for all students through June 2021 but we still need you to complete a meal benefits application so our school can be eligible for this extra funding next year. Information about applying for Meal Benefits for the 2020-21 school year can be found at www.wcpss.net/meals. Help our school continue to receive this funding by completing an application online at MySchoolApps.com. Paper applications can be requested by calling 919-588-3535.
Counseling Corner Updates
Interested in learning more about restorative and community building circles? See this flyer for more information. Flyer in Spanish.
5th Grade Parents-
You will be receiving a letter around February 23rd with information about the middle school registration process. There is a lot of information available on the WCPSS website about middle school classes and electives, however, I will communicate all deadlines and everything you need to know to prepare your child for the transition to middle school. Reach out to abowman@wcpss.net if you have any questions.
Virtual Open Houses:
Lufkin Road- 3/4 at 6 p.m. The google meet link is: LufkinOpenHouse.
Mills Park Middle School- Based on Last Name
A-M on 4/27 5:30-6:30pm
N-Z on 4/29 5:30-6:30pm
They will post the google meet code the week before on the MPMS website.
Alston Ridge Middle School
Virtual Open House on 3/18 6:30pm
If your child is attending a different middle school, feel free to email me (abowman@wcpss.net) or check with your child's middle school about upcoming open houses.
REPEAT: ORDER your child's 2020-2021 YEARBOOK!
Order your Hortons Creek Yearbook today! The deadline is March 10th. Click here to order today!
We need your help adding candid's for our yearbook! We would love for you to upload any photos you have of your children from this school year: playing outside with siblings, sports pictures, virtual learning, creations made at home,etc!
Click here to see the steps you can take to upload the pictures for us to use in our yearbook!
UPDATE: Positivity Project:
Up Next: HUMILITY!
The Positivity Project site for family resources is located here: P2 Family Resources password: P2
Upcoming Events:
Monday, February 15

: NO SCHOOL Calendar OUT Day

Tuesday, February 16

: NO SCHOOL Teacher Workday

Wednesday, February 17

: PreK-3 students NOT in VA return with Cohort 2/B Grades 4-5

Monday, February 22:

PreK-3 students NOT in VA return with Cohort 3/C Grades 4-5
Wednesday, February 24:

District Remote Learning/Asynchronous Learning Day
Monday, March 1:

PreK-3 students NOT in VA return, Cohort 1/A Grades 4-5

Monday, March 8:

PreK-3 students NOT in VA return, Cohort 2/B Grades 4-5

Wednesday, March 10

: District Remote Learning/Asynchronous Learning Day

Thursday, March 11:

District Remote Learning/Asynchronous Learning Day

Friday, March 12

: NO SCHOOL Teacher Workday

Monday, March 15:

PreK-3 students NOT in VA return, Cohort 3/C Grades 4-5

Monday, March 22:

PreK-3 students NOT in VA return, Cohort 1/A Grades 4-5

Monday, March 29-April 6

: NO SCHOOL, Student Vacation
PREVIOUS ANNOUNCEMENTS:
The Wake County Board of Education approved a plan Tuesday (2.2) evening calling for students not enrolled in the Virtual Academy to begin returning to school the week of February 15. The plan calls for the following:
Pre-K through third grade: Daily in-person instruction

Grades 4 and 5: Three-week rotations

Middle and High School: Three-week rotations

Special Education Regional Programs, K-12: Daily in-person instruction
For all traditional calendars schools: All PreK-3 students NOT enrolled in VA can return to school on Wednesday, February 17, 2021. Students in Grades 4 & 5 NOT enrolled in VA can return to school on a rotation basis ONLY. COHORT 2/B students return per the WCPSS calendar. (Monday and Tuesday at calendar out and a workday for teachers)
A note from the Specials' Team:
We are reaching out to tell you that we will be shifting some of our expectations for Semester 2. We have all been working as a community to support our students with virtual learning, and now that we're all more comfortable, we expect that all students will demonstrate participation in Specials classes by doing the following:
Attend all specials meetings on time with their assigned class following the current schedule.

Participate in class by unmuting and answering questions when called upon by the teacher, and keep their camera on if possible.

Turn in any assignments given by a specials' teacher during class and during Asynchronous/Remote Learning days.
We will use Talking Points or email to communicate with you if your student does not meet the above requirements. We encourage you to reach out to us if you have any feedback that could help us support your student. We look forward to a great second semester with everyone.
WCPSS Academically or Intellectually Gifted Updates:
The Office of Advanced Learning Services and the Testing Office have been collaborating to determine how to facilitate CogAT and Iowa testing for the 2020-2021 school year. At this time, CogAt and Iowa testing for grades 3-8 has been postponed until next school year. We will share more information with you as it becomes available.
Single Subject Acceleration (SSA):
There is not a date yet for the Spring SSA exams. A sign-up form will be provided when it becomes available if you are interested in your child taking the SSA exam. There are no actions required at this time.
Club and Recreational Activities
Carolina Wave: Youth Basketball Opportunity
Registration has now opened for an opportunity for students to participate in a local community basketball program. Team selections occur through the months of January and February. The season begins starting in March. You can find more information at www.carolinawaves.org, we have also included a flyer for your reference.
Spanish lessons online for 2nd Semester and taking registrations for the summer.
HCES students and friends get a 20% discount for the semester! trianglespanishnc@gmail.com or go to our website at trianglespanishnc.com
Quarter 3 schedule updated for all Virtual Academy/Remote Learning Students
We have updated our Virtual Academy/Remote Learning schedule beginning January 20. You will notice that we have included some additional live instructional support opportunities to differentiate instruction for our students. You will also notice that the length of core instruction has been extended and practice time will follow the live instruction. This additional time will allow for more live instruction to ensure rigorous learning as well as provide feedback to students while they are practicing, just as we would do if we were in the building.
This additional time does NOT require the students to be on the computer any longer than they are currently. Students can turn off their camera and do their practice work; but the teacher will remain in the Google Meet ready to assist any students with questions or needing assistance.
Office hours have been removed to maximize the amount of instructional time during the school day hours. More small student groups have been embedded into the schedule.
School Meals
Meals will be free for all students through June 2021. Breakfast and lunch will be available at no cost for all students who are learning in-person within the school, as well as students who are remote learning, including students in Virtual Academy. Click HERE for more info.
Second Semester 2021 School Calendar
Please CLICK HERE to view the updated calendar for the second semester beginning Jan. 20, 20201. Please disregard the cohort information on this schedule as things have changed due to the Jan. 14 WCPSS Board meeting.
WCPSS Devices
WCPSS is not accepting requests for devices at this time.
YMCA
The Northwest Cary YMCA has you covered before and after the bell rings at Hortons Creek Elementary! Caring, trained counselors lead the program that complies with all state and local safety protocols. Registration opened October 12th. We will be offering registrations by the week, for families flexibility. Learn more about program changes and COVID-19 pre-screenings to ensure the safety of your child. Register today here.
If you have any more questions please contact Dan Werdel at Dan.Werdel@YMCATriangle.org.
HERE COMES THE BUS app is up and running! Click HERE for more information.
Thank you.
Sandy Chambers, Ed. D. Principal