Return to Headlines
Principal's Post| December 14, 2020
Greetings!
Please take a few minutes to check out this week's updates:
Instruction This Week
Wednesday, December 16, is an asynchronous learning day for ALL students. There will be no in-person instruction that day. For the other days:
All In-person Students in grade K-3 and regional programs

should attend school Monday, Tuesday, Thursday and Friday.

In-person, Cohort 1 Students in Grades 4 and 5

should attend school Monday, Tuesday, Thursday and Friday.

In-person, Cohort 2 and Cohort 3 Students in Grades 4 and 5

remain home and learn remotely. Their next week in person begins Dec. 7.

Virtual Academy Students

are learning from home.
Information about how to prepare for returning to in-person instruction can be found on our website.
Holiday Spirit Week 2020
I hope your students, whether virtual or in-person, will join in our Holiday Spirit Week this week! Monday is Holiday BLING, so show us what you've got! Socks, jewelry, headwear - wear it if you got it! For Movie Madness on Tuesday, sport something that tells us what your favorite holiday movie is. Maybe dress like a character or wear a t-shirt with your favorite phrase. Thursday is Pajama Day - let's make sure we keep this PG and school-appropriate. 🙂 On Friday, it's time to dig into your closet and pull out your worst holiday wear for Ugly Sweater Day!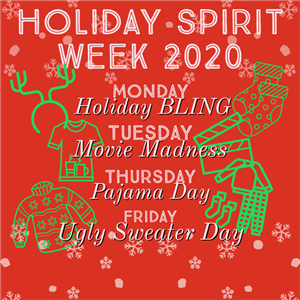 Welcome to Our New School Counselor, Brianne Greene!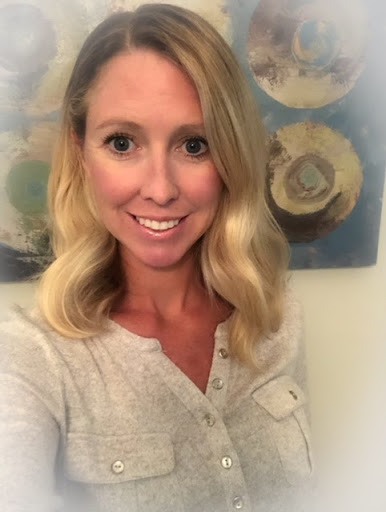 Brianne Greene will officially join us as a School Counselor on Monday, December 14. Ms. Greene comes to us after having served as an elementary school counselor in Harnett County for the last 4 years. Prior to that, she completed a counseling internship at Adams Year-Round Elementary in Cary, where she has also served as an IA in the Special Education Department for several years.
Ms. Greene will work primarily with 1st grade, 3rd grade, and 5th grade this year, while Ms. Marshall continues to primarily serve Kindergarten, 2nd grade, and 4th grade.
<Repeating from Last Week> Spring Calendar Pending Change
At the Dec. 1 work session, staff presented an updated 2020-2021 Single Track Year-Round calendar option that would allow for a short summer vacation prior to the start of the 2021-2022 Multi-Track Year-Round school year. The board is expected to vote on the revised calendar at its Dec. 15 meeting. The proposed calendar can be viewed here.
Positivity Project This Week: Self-Control
Self-control means having the ability to control your emotions and behaviors. You think before you act. Self-control is the act of managing behavior in a way that positively influences goal attainment and living up to standards. Possessing this strength protects people from destabilizing emotional extremes. Those with self-control are able to limit impulsive behavior. They have the ability to experience and navigate difficulty while remaining poised. They understand that through discipline and restraint, there are greater, long-term goals that they can accomplish. Self-control is related to prudence, in that people with this strength are able to implement extended planning techniques in pursuit of difficult task completion. Self-control does not mean a lack of thoughts, feelings, or impulses; it just means you have command over them.
For individuals, self-control helps them delay the short-term gain in pursuit of a greater, long-term success. This strength is associated with having an "internal locus of control;" of being in control of (and responsible for) your own personal choices – and the outcomes of those choices. It gives people the power to diet, study for an exam, or practice a musical instrument. Some psychologists have likened self-control to a muscle: it gets stronger the more it's used.
A group's ability to demonstrate self control often appears in the form of "self-monitoring." This means that individuals demonstrate honesty with one another about successful group practices. When things are unsuccessful, group members have the ability to adjust roles in the interest of overall group success. It's a crucial strength in our modern society and its mentality of impulsivity and consumption.
For a 1-page character card overview, click here. And, for P2 for Families (password: P2), click here.
Instruction NEXT Week - December 21-22
Monday and Tuesday are asynchronous learning days for all students. Since these are instructional days, attendance will be taken based on completion of assignments and other tasks those days. Our winter holiday begins on Wednesday, December 23. The school will be closed beginning 12/23. The office will re-open on Monday, January 4, 2021. Students are scheduled to return to begin the 2nd semester on Monday, January 25.
Information about how to prepare for returning to in-person instruction can be found on our website.
Kathy Livengood
Principal