Return to Headlines
KinderJet Parent Information - May 22, 2019
Greetings P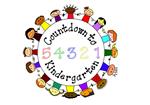 arents of Rising Kindergarteners!
This is your soon-to-be principal, Kathy Livengood, with some information for you as we begin the Countdown to Kindergarten! In this letter, you will find information about:
Track Assignments

School Communication

Important Dates, Including Orientation, Staggered Entry, Meet the Teacher, and the 1st Day of School

School Supply Ordering

Bus Rider Registration and Other Transportation Information

School Meals

Other Helpful Resources
Track Assignments
Track assignments were sent via postcard on April 18th. For those who have registered since early April, Mr. Flynn will be in touch with your individually or via mail with your Track Assignment. If you do not know what track your child has been placed on, please contact Mr. Flynn at mflynn2@wcpss.net.
While we do our best to accommodate every family's wishes when it comes to track assignments, it is not always possible. While we are not accepting track change requests at this time, we will accept those at Kindergarten Orientation (June 1st) through June 7th. If a change can be accommodated, you will be notified by a postcard mailed in mid-June.
School Communication
Both the school and district uses the School Messenger system to regularly communicate with parents. The district will send out important alerts, such as when school is closed early or if they are asking for parent feedback. I send out regular updates to our Brier Creek families via email and text message, as well as reminders when we have big events.. With School Messenger, you can customize your communication preferences. To start receiving my messages via text message, text YES to 67587. For more information about how School Messenger works, click here.
I also post my weekly updates on our website, which you can check here, but one of the best ways to keep up with what is happening at Brier Creek is to follow us on Twitter! Try the following handles to see what we are up to:
@BrierCreekES - Main handle for the school
@JetsPrincipal

- That's me! Principal Kathy Livengood

@BCE_AP

- Assistant Principal, Ryan Bell

@BCESBuses

- Will your child ride a bus next year? This account tweets out bus departure times and route delays.
Brier Creek is also on Facebook (@BrierCreekES) and Instagram (@BrierCreekJets), so please also follow us there!
Important Dates to Mark on Your Calendars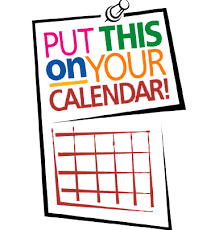 June 1, 9:30-12:00 - Kindergarten Orientation
This day is for parents and their KinderJets to come learn more about what to expect from Kindergarten at Brier Creek! Kids will get some mini-lessons, playtime, storytime, arts & crafts, and a snack, while mom and dad are in sessions to learn more about the schedule, transportation, procedures, and

EVERYTHING

else you want to know. Both parents and kids will also get a tour of the school. Doors will open right at 9:30. Please arrive no later than 9:50.
July 9-12 (Tracks 1, 2, & 3) or July 29-August 1 (Track 4) - Staggered Entry Days
During this time, KinderJets will be assigned ONE day only to come to school and stay home or in preschool for the others. This allows the students to get to know the teachers and routines in a small environment and for the teachers to get to know the kids and conduct early assessments. You will receive your child's staggered entry day at Kindergarten Orientation on June 1.
July 15 (Tracks 1, 2, & 3) or August 2 (Track 4) - Meet the Teacher, 12:00-1:00
This is a drop-in style event where your child can come find out exactly who his or her teacher will be and see his or her classroom.
July 16 (Tracks 1, 2, & 3) or August 5 (Track 4) - First Day of School
This is it. The real deal. Time to give a hug and a kiss and say goodbye. We will take good care of them, I promise. If it seems hard for them, cherish that moment, because in a few years, they will jump out of the car and run to their friends without even saying goodbye. Even if there are tears (yours or theirs), I promise they will dry quickly and the day will memorable and amazing! Parents are permitted to walk their child to class on the first day, however, after that, we will support them in their budding independence as they walk to class without a parent.
School Supplies Made Easy! 2019-2020 EduKits Available Now
Did you know you can order all of your KinderJet's school supplies online with just a few clicks? Our PTA has set up EduKit ordering again this year to make getting school supplies a breeze! No running around, fighting crowds in stores, or the requests from your child (complete with puppy dog eyes) for extra stuff! Click here to order you 2019-2020 EduKit with everything the teacher has asked for, and none of the drama. Place your order by June 14th to guarantee delivery by the start of school. For more information, contact Kelly Monce at kellymonce@gmail.com.
Bus Rider Registration and Other Transportation Information
Bus Rider registration for next year for transportation-eligible students has begun! If your child will be a bus rider, please visit the WCPSS Transportation Website for more information and to register. To guarantee bus service on the first day of school, year-round students must register no later than June 10. Bus routes for 2019-2020 will be posted online and communicated to families on June 21. Please contact our Data Manager, Mark Flynn (mflynn2@wcpss.net), with questions or if you need assistance registering your child.
At Brier Creek, we tweet when our buses leave campus. You can follow us on Twitter at @BCESBuses or follow the feed on our website. You can also follow your child's bus through the Here Comes the Bus app. Information about Here Comes the Bus is available here.
Additional transportation information can be found on our website. If your child will be a carpooler or a walker, please visit the appropriate table at Kindergarten Orientation to get your pick-up passes. Please note, you MUST live iwthin our walker zone in order for your child to be an afternoon walker. This zone is the triangle that is bordered by Brier Creek Parkway, Alm Street, and Globe Road. If you have to cross one of these roads to get to school from your home, you are outside of the Walker Zone and are eligible for bus transporation.
School Meals
Students may bring their lunch or purchase it from the cafeteria. Our Child Nutrition Staff works hard each day to ensure students have healthy and nutritious lunch option and buying school lunch is a great value! To set up your child's lunch account, go to www.MySchoolBucks.com to add funds, set purchasing limits, and more! You will also receive low-balance alerts - a helpful tool for busy parents! Free and reduced meals can be applied for online here. For more information about school meals, visit our website here. Please contact Mark Flynn (mflynn2@wcpss.net) if you need your child's ID number for registration.
Resources to Check Out
Brier Creek Parent Teacher Association - Please consider joining our PTA! Here, you will find a group of parents who not only support our school, our children, our teachers, and each other, but a group who works beyond our doors and in our community. The PTA motto is "Every Child. One Voice."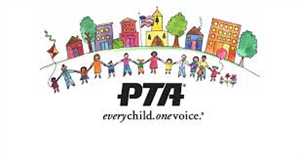 I hope that you will join me and the rest of the BCES staff in being the voice for children by supporting our PTA. You can find more information on their website.
Marbles Kids Museum Kick-Off to Kindergarten - Please join Marbles Kids Museum and other year-round Kindergarteners on Thursday, June 20th from 5-8 pm to celebrate starting kindergarten! The event is free for rising Kindergarteners and their families. They will get a chance to practice a lunch line, get moving at recess, ride on a school bus, and explore circle time. What fun!
Preparing Your Child for Kindergarten - The most important thing parents can do to support the academic growth and development of their children is to read with them every day! While you read, ask questions:
Tell me what you liked about that story.
How did that character feel and why?
Tell me what happened first, in the middle, and last in the book we just read.
What do you think might happen next?
Talking with your children, playing with them, and spending time together as a family are all crucial for development. When opportunities arise to count, identify letters and sounds, identify colors and shapes, or sort & classify items, take advantage! These are small things that will go a long way in preparing a child for Kindergarten.
Weekly Text Alerts to Support Growth Through 1st Grade - Are you looking for ways to support your young child's learning and school success? WAKE Up and Read is partnering with Ready4K, a text messaging program for families of preschoolers and kindergarteners, to support school readiness. Ready4K, created by Stanford University researchers, sends three weekly cell phone texts to families to give them bite-sized tips and easy, specific actions related to developing early literacy skills. The content of these texts includes a variety of literacy skills along with related parenting practices. Each week families receive:


a "FACT" text

a "TIP" text

a "GROWTH" text
To sign up, text R4K WC4 to 70138. Texts are available in English and Spanish.
That's it for now, Future Jets! I look forward to seeing you soon!
My Jets Best,
Kathy Livengood