Return to Headlines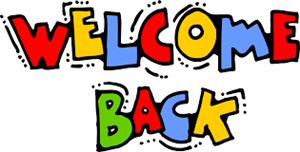 Brentwood Families,
The first day of school is tomorrow and we are so excited to see all of our Brentwood students. Please remember to be patient with us, as it may be very busy in the morning with staff and families getting back into school routines and procedures. Thank you in advance for your patience and understanding as we ensure a great first day of school for your child(ren) tomorrow!
Please see information below for updates:
Important Dates to Remember
Monday, August 23= First day of school for both in-person and Virtual Academy students
Kindergarten Staggered Entry - Last names A-G
Tuesday, August 24 = Kindergarten Staggered Entry - Last names H-K
Wednesday, August 25 = Kindergarten Staggered Entry - Last names L-P
Thursday, August 26 = Kindergarten Staggered Entry - Last names Q-Z
Friday, August 27 = Kindergarten Meet the Teacher 3:45 - 4:30pm (on campus)
Important Updates
2021-2022 Beginning of the Year Information
Please make sure you have reviewed information that was sent to all families via School Messenger on August 13. To view this message, please click the following link.
Also, view our Brentwood Parent Handbook for detailed information about our school.
Important COVID Procedures and Protocols
Please make sure to refer to the Safe to School Plan for Families for all Health and Safety Guidelines.
All students should have their temperature taken every day at home before coming to school. You may not enter a WCPSS facility if you are:
Diagnosed with COVID-19 within the last 10 days

Exposed to COVID-19 within the last 14 days and not fully vaccinated

Instructed to quarantine

Sick or experiencing any of these symptoms of illness

Fever or chills

Cough

Shortness of breath or difficulty breathing

Fatigue

Muscle or body aches

Headache

New loss of taste or smell

Sore throat

Congestion or runny nose

Nausea or vomiting

Diarrhea
IMPORTANT: Please know that parents will be contacted if their child experiences any of the above symptoms while at school, and will need to be picked up.
COVID like symptoms will require a negative PCR test OR alternate diagnosis by a medical provider AND student must have felt well and been fever free for 24 hours without medication to return. Please refer to the following link for more information: https://www.wcpss.net/WhenToReturn.
School Communication
Please make sure that you are receiving school communication from Ms. McKinley. There have been some families that have stated that they are not receiving the school communication. It is important that you are receiving this information as it contains important announcements. Please check out the following link for more information on school messenger: https://www.wcpss.net/schoolmessenger.
If you are not receiving school communication, contact our front office at (919)850-8720 so that we can verify what information you have in our system.
Please visit our website, www.wcpss.net/brentwoodes for more information about Brentwood Magnet Elementary. Ms. McKinley will send home a weekly School Messenger to all families every Sunday evening. These messages are located on the Brentwood website at the following link.
Kindergarten Staggered Entry
Kindergarten families - please view the message that was sent two weeks ago to all families regarding information on Kindergarten Staggered Entry.
Kindergarten Staggered Entry information
Supply List
In addition to parent provided school supplies, the school will also provide some supplies for all students. Please see the supply list below.
How will your child be getting home?
Once you are informed about your child's teacher, please make sure to communicate with the teacher on how your child will be getting home in the afternoon. If it needs to change, call the main office by 2:30 on the day of the change (919-850-8720).
REMINDER: Brentwood Afterschool Program
We will continue partnering with Raleigh Parks and Recreation for our After School program. The program will be held on the Brentwood campus on school days from 3:00 - 6:00 for a cost.
The program strives to make available a high-quality program at a low cost. The goal is to include a variety of curriculum-based programs such as arts & crafts, fitness & nutrition, and homework assistance.
Registration needs to be completed through Raleigh Parks and Rec. For more information and the registration process, please visit:
https://raleighnc.gov/SupportPages/after-school-x-press
REMINDER: Follow us on Social Media
Check out the wonderful things going on at Brentwood Magnet Elementary School of Engineering!
Twitter: @BrentwoodMESE
Facebook: BrentwoodMESE
Instagram: BrentwoodMESE
Again, please be patient with us this first week as we all get back into the routines and procedures of school. We know the first day is going to be EXTREMELY busy and we appreciate you being patient with us during this time.
Feel free to contact the school at (919)850-8720 if you have additional questions or contact your child's teacher if you need any assistance.
We are Stronger Together!
Sincerely,
Melissa McKinley, Principal