Return to Headlines
August 13, 2021: Welcome Back to the 21-22 School Year
Brentwood Families,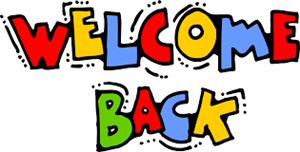 The summer is slowly coming to an end, but we are so EXCITED to see our Brentwood students for the 2021-2022 school year. Our theme for this school year is, Stronger Together! We have selected this as our theme as we believe that it takes everyone in our Brentwood Community (staff, students, and families) to work together to be successful. Research shows that a strong partnership between school and home can contribute to improved student outcomes. Together, we will be stronger to support all of our students.
#StrongerTogether
This message will contain vital information regarding the beginning of the school year so please make sure to read all information and view the links as well. If you have any questions feel free to contact us at (919) 850-8720.
IMPORTANT (please read): Parent Handbook
Please take a moment to read Brentwood's Parent Handbook as it contains all detailed information about the 21-22 school year.
Information included in this document includes, but not limited to:
Attendance
Calendars
COVID guidance
School Procedures
Weekly School Communication
Please visit our website, www.wcpss.net/brentwoodes for more information about Brentwood Magnet Elementary. It is updated on a consistent basis and we always appreciate your feedback!
Ms. McKinley will send home a weekly School Messenger to all families every Sunday evening. These messages are located on the Brentwood website at the following link.
If you do not receive the School Messenger, please contact our Data Manager, Liz Malone (emalone@wcpss.net or 919-850-8720).
All classroom teachers use Class Dojo as another means of communication with families. Please sign up for Class Dojo by contacting your child's teacher.
School Hours
Brentwood's school hours are 8:00am-3:00pm. The instructional day begins for all students at 8:30am.
Who will be my child's teacher?
Grades 1-5: All classroom teachers will be contacting individual families next week to introduce themselves and remind you of Meet the Teacher.
Kindergarten: Kindergarten families will have a separate Meet the Teacher event after Staggered Entry is complete.
PreK: PreK teachers will be reaching out to families to set up Meet the Teacher conferences with each family. If you are not contacted by your child's teacher by the end of next week (Friday, August 20), please contact the front office at (919) 850-8720.
In-Person Students:
Meet the Teacher: Friday, August 20 (1st - 5th Grade students)
3:00 - 5:00pm
The 2021 Meet the Teacher Event will be a Walk Up event in the front of the building and hardtop outside of the gym. Each grade level will have a table to meet the teacher face to face. There will also be staff available to help with carpool, transportation, medication, and other questions.
Meet the Teacher: Friday, August 27 (Kindergarten students)
3:45 - 4:30pm
After Staggered Entry, students will be placed into a homeroom classroom. Families will come on Friday, August 27th to Meet the Homeroom Teacher for your student for the 2021-2022 school year. The event will be in the front of the school building. Each teacher will be present to meet the teacher face to face. There will also be staff available to help with carpool, transportation, medication, and other questions.
Supply List
In addition to parent provided school supplies, the school will also provide some supplies for all students. Please see the supply list below.
Kindergarten Staggered Entry
All kindergarten families should have received information on staggered entry. View the following link to see the message that was communicated to families earlier this week.
How will your child be getting home?
Once you are informed about your child's teacher, please make sure to communicate with the teacher on how your child will be getting home in the afternoon. If it needs to change, call the main office by 2:30 on the day of the change (919-850-8720).
Are you interested in After-School Care for your child?
An after school program is facilitated by Raleigh Parks and Recreation on school days, 3:15 - 6:00pm. Their goal is to include a variety of curriculum-based programs such as arts & crafts, fitness & nutrition, and homework assistance. For questions and registration, visit the Raleigh Parks and Recreation After School X-press Website or call 919-996-4800.
Still have questions?
We will have our last live Question and Answer session hosted by our Parent Liaison/Receptionist, Ms. Ochoa, on Monday, August 16th from 10:30-11:00am. Feel free to join the google meet at the following link if you have any questions:
Google Meet Link: https://meet.google.com/cpm-ehna-uqc
Please also do not hesitate to contact our front office at (919) 850 -8720.
Sincerely,
Melissa McKinley, Principal