Return to Headlines
GRACE, PATIENCE, and FLEXIBILITY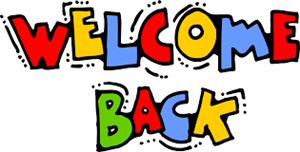 Brentwood Families,
We are so excited to welcome our first cohort of Plan B students for PreK-3 in the building on Monday. If your child is Cohort B, C, or grades 4 and 5, they will continue online remote instruction.
Please see information below for updates:
Important Dates to Remember
Monday, October 26 = First day back for PreK-3 Plan B students - Cohort A only
Wednesday, October 27 = Remote Learning (Asynchronous) Day.
All student will have online remote instruction at home
Friday, October 30 = Remote cards go home for all students via email
UPDATE: 2nd Quarter Supply Distribution
If you were not able to pick up your child's 2nd quarter materials from this past week, please stop by the school Monday-Friday and we will provide these items for you.
UPDATE: Return to School Supply List
Below you will find the list of items for Plan B students to bring with them once they return to school.
Don't forget your child's WCPSS Chromebook, charger, and school supplies above.
UPDATE: Does your child's teacher know how they are getting home in the afternoon?
If you have not already, please make sure that your child's teacher is aware how they will be getting home in the afternoon.
Reopening Plan
UPDATE: Please do not drop off students before 8am
In order to ensure the safety of our students and to make sure that staff are present to provide supervision, please do not drop off students before 8am.
All walkers should enter through the front entrance.
UPDATE: Visitors
Only essential visitors are permitted to enter the building. All other visitors will need to wait outside, and someone will come to the front door to provide assistance.
Parents/Guardians only escort students inside school buildings when medically or emotionally necessary.
UPDATE: Return to Campus Checklist
Please visit the above Return to Campus Checklist as students prepare to return to school on campus.
UPDATE: Plan B Parent Information Session
Check out our website to view the slide deck and recording of our Plan B parent information sessions for reopening.
UPDATE: Plan B Students Calendar
Only PreK-3 students assigned to Cohort A should return to school tomorrow (Mon., Oct. 26th).
Here is the calendar for when Plan B students will be in the building or working remotely.
UPDATE: Virtual Academy Registration
The registration windows for the WCPSS Virtual Academy for the spring semester of the 2020-21 school year have been updated and set. The window for elementary schools will be Dec. 2-9. More information to come.
REMINDER: Technology Guidance for Return to Campus
Upon returning to in-person learning, our schools will have limited technology available to students on campus as most devices have been checked out to students for remote learning. While in school, students with a WCPSS device should plan to bring their device (and charger) to and from school. While at home, students will continue to work remotely using their personal devices or the devices provided by WCPSS.
UPDATE: Student Accountability and Required Health Protocols
Student Accountability and Required Health Protocols outlines our expectations for students to strictly follow our required health protocols when on our campuses, as well as possible consequences and processes to address non-compliance. Families and students are asked to complete and sign the acknowledgement page below and return it to your classroom teacher via paper copy or via email.
REMINDER: Follow us on Social Media
Check out the wonderful things going on at Brentwood Magnet Elementary School of Engineering!
Twitter: @BrentwoodMESE
Facebook: BrentwoodMESE
Instagram: BrentwoodMESE
Feel to reach out to me if you have additional questions or contact your child's teacher if you need any assistance. We are here to support you. Look forward to seeing our students and families!
Thank you again for your GRACE, PATIENCE, and FLEXIBILITY.
Enjoy your week!
Sincerely,
Melissa McKinley, Principal