Return to Headlines
August 14, 2020 (Back to School Info)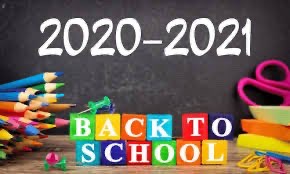 Brentwood Families,
Can you believe the first day of school is almost upon us? Wow, this summer has flown by so fast. This school year we are focusing on three words: GRACE, PATIENCE, and FLEXIBILITY. During these unprecedented times, the meanings of these words hold so true to all staff and families. I want to take the time again to just say THANK YOU. Brentwood families, I know these times that consist of the unknown are difficult, but our staff here at Brentwood GREATLY APPRECIATE your GRACE, PATIENCE, and FLEXIBILITY. We can not thank you enough!
This message will contain vital information regarding the beginning of the school year so please make sure to read all information and view the links as well. If you have any questions feel free to contact us at (919) 850-8720.
What to Expect
We have created an important document that explains what to expect for the first two weeks of the school year. What to Expect **IMPORTANT**
Information included in this document:
Meet the Teacher/Team information

First two weeks schedules (Aug. 17-Aug. 28)

Attendance policy

Supply list

Date for student supply distribution

Technology distribution

Important Resources
Who will be my child's teacher?
All classroom teachers will be contacting families today to introduce themselves and share information regarding next week. Please keep in mind that this school year even though your child has one teacher of record, there may be times in which another classroom teacher at the same grade level will be supporting your child(ren).
Student Information
It is important that Brentwood staff has updated contact information for each student. We are asking that each parent/guardian complete this form for each child. This form will replace the Student Locator Card filled out at the beginning of each year. The information collected in this form will remain confidential and only shared with Brentwood Elementary staff. Please click the following link to input student information: Student Information Form
Pre-K Classrooms
WCPSS Technology Services will be providing iPads to all Pre-k classroom students in September. In addition, they will be receiving packets of instructional materials. More information to come.
Food Services
Meals will be served at no cost to students at food distribution sites across Wake County through Monday, Aug. 31. Beginning Tuesday, Sept. 1, students will pay for meals based on their meal benefits eligibility. In addition, a student's ID number will need to be provided in order to receive meals beginning September 1. Parents/guardians may pick up meals without a student present if they can provide the ID number of the student. Please remember that Brentwood is a food distribution site. For more information and a list of all distribution sites, visit wcpss.net/food.
Extension for Kindergarten Immunizations and Health Assessments
A new Executive Order issued yesterday by Governor Roy Cooper suspends but does not waive documentation deadlines for proof-of-immunization and health assessment requirements for school. In typical years, proof of required immunizations and health assessments were required within 30 days of the first date of attendance of school. After the 30 days, children are to be excluded from school until the family provides documentation of requirements. All immunization requirements and health assessments are now due by September 30th, 2020. Students will be granted a 30-day grace period which expires on October 30th, 2020.
Childcare and Support During Remote Learning
Families looking for a program to supervise their children during remote learning can view available options at www.wakeed.org/fast. Organizations across Wake County have worked together to provide locations convenient to most families that provide affordable supervision during the day. Financial assistance is offered by individual providers.
As I have stated so many times in my previous messages, THANK YOU! Grace, Patience, and Flexibility are our three words that our Brentwood Staff will focus on this school year and we appreciate you providing us with all three. If you have any questions at all feel free to contact us. We are more than happy to be of assistance.
Sincerely,
Melissa McKinley, Principal