Return to Headlines
Mr. Clark's Bengal Message for the week of 06/11/2023
Good Evening Bengal Family, this is Mr. Clark, Principal at Fuquay-Varina Middle School, with your weekly Bengal Message.
Images of the Week
Our 8th grade students have worked extremely hard over the last 3 years and was able to enjoy a fun-filled field day with a gaming truck, inflatables, food trucks, photo booth, and a dunk tank!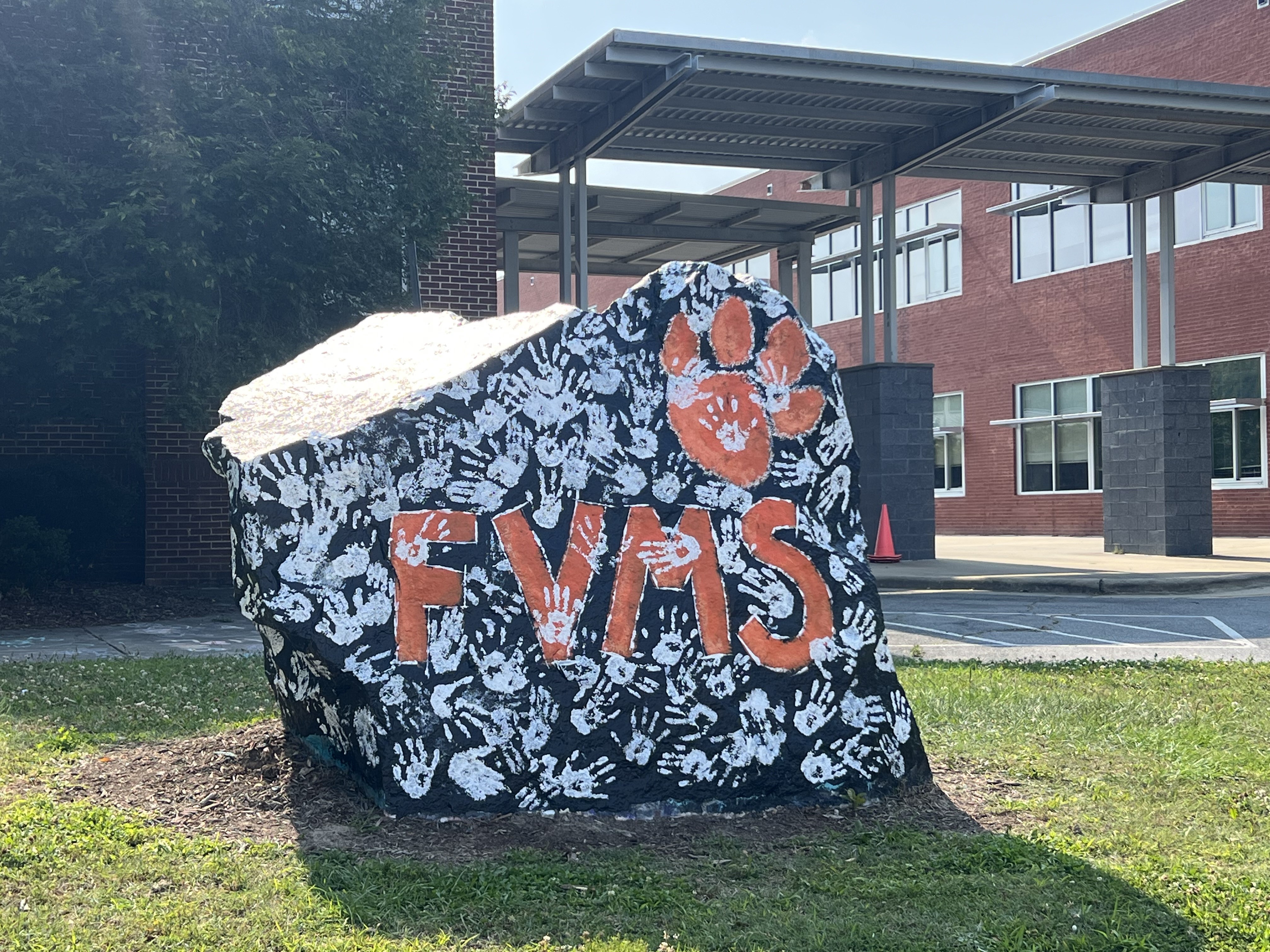 New Announcements
Congratulations class of 2027
Congratulations to our 8th grade students and parents for successfully completing your 8th grade year. It has been an honor and pleasure to serve as your Principal for the last 3 years. I wish you the best as you head off to high school and start the next chapter in your educational journey. Thank you parents for your commitment to your child's education and the support you have given to our school while they have been students at FVMS. We could not have done this without you! Go Bengals!
Rising 7th Graders and Immunizations
If your child will be in 7th grade next school year, please make sure they have received their Tdap and Meningococcal vaccine. All 7th grade students must provide documentation that they have received the Tdap and Meningococcal vaccine. You may bring your child's updated shot records to the school between 9:00 am and 3:00 pm, email them to Ms. Donna Lanham at dlanham@wcpss.net or fax them to 919-670-4395.
Only Medical and Religious exemptions are accepted in NC. For more information about exclusions, please visit http://www.immunize.nc.gov/schools/ncexemptions.htm
Summer Resources
Here is a link to a list of summer resources for Math and ELA. Students should have a log-in for all of the sites.
Last Message of the school year
This will be my last message for the 2022-2023 school year. I will send out a message in mid July with important dates/reminders for the 2023-2024 school year. I hope everyone has a safe and enjoyable summer.
Upcoming Holidays/Teacher Workdays (No School)
June 9th: Last day of School for students
Stay Connected with what's happening at FVMS