Return to Headlines
Mr. Clark's Bengal Message for the week of 02/28/2021
Good Evening Bengal Family, this is Mr. Clark, Principal at Fuquay-Varina Middle School, with your weekly Bengal Message.
New Announcements
This week we are excited to welcome our Plan B Cohort 1/A students to campus for in-person instruction. Only students assigned to Cohort 1/A should report to school on March 1st. If a student reports to school that has been assigned to a different cohort, we will be contacting the guardians to have the student picked up. We have worked hard to establish procedures and protocols to ensure the safety of our staff and students. Please take some time to review the Plan B Guidelines with your child if you have not done so already. If you have any questions about the Plan B guidelines, please don't hesitate to email Mr. Clark at clarkh@wcpss.net.
Asynchronous Day
Wednesday, March 3rd is an asynchronous day for students. Plan B students will not report to school on this date. In addition, students will not have live class sessions on this date but instead complete work assigned to them by their respective teachers.
Updated Mask Guidelines
This week WCPSS updated its guidelines around masks that can be worn at school. If a student chooses to wear a gaiter mask to school (like the one pictured below), it must be double layered. If the mask is not double layered or if the student is unable to double layer the gaiter, we will issue them a WCPSS approved mask.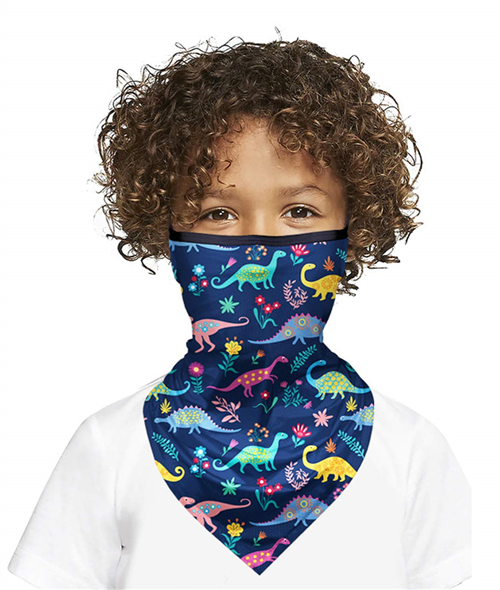 Registration 2021-2022:
It is time to register for core and elective courses for the 2021-2022 school year. Counselors presented registration information to students during their science classes this past week. If students did not attend science that day, counselors will contact them and offer make up classes.
Students will use their PowerSchool account to enter courses at home. All registration documents and information can be found on the Counseling Corner website: http://bit.ly/FVMScounseling
Click the Registration tab on the top of the page and which grade your student will be in next year. If you have any questions, contact your current grade level counselor.
6th Grade Counselor
Mrs. Phillips
Email: fphillips@wcpss.net
Phone: (919)557-2727 EXT. 24116
7th Grade Counselor
Ms. Holstein
Email: aholstein@wcpss.net
Phone: (919)557-2727 EXT. 24117
8th Grade Counselor
Mr. Morman
Email: amorman@wcpss.org
Phone: (919) 557-2727 EXT: 24118
2nd Semester Elective Schedule for the Week of March 1st.
This week, students will begin the week attending their 1st elective class on Monday, March 1. The calendar is listed below.

New Middle School Schematic Design
On Monday, February 22nd, WCPSS facility planners along with the architects from Clark Nexsen hosted a community meeting to reveal the schematic design of the new middle school for FVMS that will be ready for us to move into during the 2024-2025 school year. A recording of the meeting, the presentation, and a 3D virtual tour of the outside of the school may be found below.
Late Arrivals
Any student arriving to school after 8:15 am will need to enter the front doors of the school off of North Ennis St. They will proceed up the stairs and ring the doorbell. Our lead receptionist will perform the health screening and give them a ticket to class. Students should not be dropped off in the carpool lane by the cafeteria if they are arriving at school after 8:15 am because there will not be a staff member there to let them in.
Transportation
If your child will be taking the bus, please make sure you have completed the health attestation form. This form must be completed in order for your son/daughter to ride the bus. If you completed the form earlier this year, you do not have to complete it again.
If you were assigned a carpool number, please make sure you have it displayed when you pick up your child in the afternoon and your child knows their carpool number. If you no longer have the carpool placard that was issued to you earlier this year, please fill out this Google Form. We will give you another tag when you pick them up in the afternoon.
We will be using their carpool number to dismiss them from class. If you have not received a carpool number, we will assign one to you when you pick up your child in the afternoon.
Technology
If your child is bringing a laptop/chromebook to school, please make sure it is fully charged. We will have opportunities for students to charge their devices throughout the day. In addition, if they are bringing a personal device (laptop/chromebook), please make sure they complete this form and turn it in to their 1st period teacher.
Lunches
Parents will not be permitted to drop off lunches for students at the front office. If a student forgets their lunch, they may eat a school lunch for free.
Breakfast and lunch will be free for students for the remainder of the 2020-2021 school year.
Ongoing Announcements
Updated School Calendar
On Tuesday, Feb. 16, the WCPSS Board of Education approved school calendars for the remainder of the spring semester that better align the number of in-person learning days across the three rotation cohorts.
March 10 and 11 have been changed to in-person learning days for Cohort 2 on the traditional calendar.
An updated version of the cohort rotation calendar may be found at this LINK.
Access Testing
All students currently designated as English Learners (ELs) will be administered the North Carolina test of English language ability, the ACCESS.
The annual ACCESS testing window is February 22 – April 23, 2021.
Checking Students In & Out
We have a new process for checking students in and out - you will need your phone to scan a QR code going forward. Instructions are posted on the main entrance doors. For those who do not have this capability, a clipboard will still be offered. We encourage everyone to use the new system.
Single Subject Acceleration (SSA):
The Wake County Public School System defines acceleration as allowing a student to move through traditional educational organizations more rapidly, based on readiness and motivation.
Single Subject Acceleration (SSA) is the practice of assigning a student to a higher grade level course than is typical, given the student's age, for the purpose of providing access to appropriately challenging learning opportunities in either math or English/language arts. SSA is an accelerative practice that allows students to show mastery of content in a middle school course without having to take the course.
During the SSA 2021 Test Request window (February 22- March 22), parents can nominate 6th and 7th grade students to skip a grade level of content in either English Language Arts or Mathematics. Students may only be nominated and assessed for SSA in ONE subject area.
Students who are currently enrolled in math 7+ are not eligible for SSA in math.
Testing will take place online in April. Specific dates are TBD.
The SSA Test Request window officially closes at the end of the school day on March 22.
To submit a test request for SSA, use this link.
Please direct all questions concerning SSA to Melissa Green @mgreen2@wcpss.net
Upcoming Holidays/Teacher Workdays (No School)
March 12: Teacher Workday - No school for students
Stay Connected with what's happening at FVMS