Return to Headlines
Principal's Message 1.30.2023

Receive push messages by texting "YES" to 67587
Reedy Creek Families,
I hope everyone had a wonderful weekend. It was great seeing our 3rd grade families in the building last week. Seeing the smiles throughout the classrooms, we know that you enjoyed the day as much as we did. Our scholars did an outstanding job! Whether you came in person or joined virtually, we thank you for being a part of the day.
During the month of February we have a lot going on in the building. Be sure to read the weekly messages so that you are aware. Just to name a few we have Coin Olympics, Friendship Dance, Family Reading Night, and School Counselor and Bus Driver Appreciation events this month.
Please take a moment to review the items below.
Kenya Moore-Kerr
Principal
RCES PTA, needs your help!
Please sign up to help out at the Coin Olympics the mornings of Jan 30th - Feb 3rd in the school lobby. Sign up here!
BAC (Board Advisory Council) News
Hi RCES families, My name is Mary-Ellen Healy. I have a daughter in fourth grade at RCES and I'm the parent representative to the District 9 BAC, or School Board Advisory Council. The BAC meets three times a year to receive updates from our School Board Member and to gather feedback from District 9 school staff and parents.
I wanted to update you about the meeting that was held on Monday, January 23. At the meeting, our new School Board Member, Tyler Swanson, was introduced. He spoke about the legislative priorities of the new School Board, which includes staff recruitment and retention. This includes school bus drivers, and the Board is actively investigating solutions for the shortage of bus drivers.
The next meeting of the BAC will be held on March 20, and will include a presentation on school safety efforts. If you have any questions about the BAC or would like me to raise any concerns at the next meeting, please feel free to reach out to me at mehealync@gmail.com.
Family Engagement Update
Second grade students will be showcasing their vocal talent in their presentation of "Frog and Toad" at our next Family Engagement event on February 16th . Come and enjoy this story through songs, then stay to explore a variety of events that will build your child's love of reading and to celebrate Black History Month!
There will be a short PTA meeting at 5:00 in the multi-purpose room and our second graders will perform immediately afterward. Afterward all families are encouraged to attend our "Reading is Fundamental" event from 5:30-7:30!
From 5:30-6:30, WCPSS Family Academy "Reading Is Fundamental" sessions will be presented in English, Spanish and Arabic. Childcare for school-age children will be provided for this hour.
For the remainder of the event from 6:30-7:30, families can choose their own adventure! They can:
Connect With Our Cary Public Library Partners and our RCES PTA

Get to Know myON (your child's digital library)

Help Create the RCES Unity Quilt

Participate in our Black History Month Challenge

Visit Book Tasting Rooms to explore grade level texts and reading strategies
Calling 1st, 4th, & 5th grade parents. We still need about 3 more volunteer chaperones at those grade levels. On Valentine's Day, February 14 our students will have the opportunity to attend a Friendship Dance during specials. We will have a maximum of 6 parent volunteers for each session/grade level. Volunteers must be registered with WCPSS as a volunteer. If you would like to support this event, sign up here. Your volunteer time doesn't have to be during your child's specials.
5th grade families
Middle School Registration
Fifth grade students will begin the middle school registration process in mid-March. In the meantime, please bookmark the WCPSS Middle School website to help keep you updated with all things middle school. Pay close attention to the open house dates, which will be posted in the coming months. If you are unsure where your child is going to middle school next year visit WCPSS Base School Assignment
For dates specific to Reedy Creek Elementary, please visit our Counselor's Corner website. Mrs. Dudek, your child's school counselor, will support your child through this process.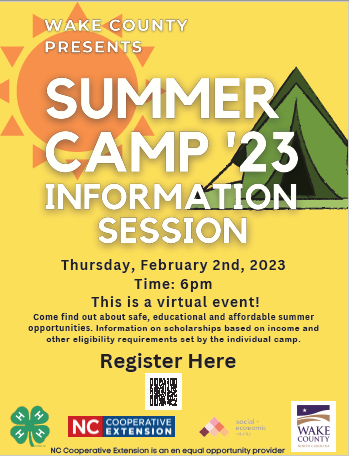 Family Night Event - Reading is FUNdenmental!
Meet Your Child's Bus Driver and bring in treats to celebrate them

Meet our School Counselors - bring in treats to celebrate them

Black History Month
February 6-7 - Report Card Go Home in student folders

February 6 - PTA Board Meeting, 5:30pm Media Center

February 6-10 - School Counselor Appreciation Week

February 10 - 3rd Grade Field

February 9 - PTA Spirit Night at Papa John's Pizza

February 13-17 - National Bus Driver Appreciation Week

February 16 - Reading is Fundamental! - Parent Academy

February 16 - PTA General Meeting

February 20 - Vacation Day - No School for Students and Staff
Familias de Reedy Creek,
Espero que todos hayan tenido un maravilloso fin de semana. Fue genial ver a nuestras familias de 3er grado en el edificio la semana pasada. Al ver las sonrisas en las aulas, sabemos que disfrutaron el día tanto como nosotros. ¡Nuestros estudiantes hicieron un trabajo excepcional! Ya sea que haya venido en persona o se haya unido virtualmente, le agradecemos por ser parte del día.
Durante el mes de febrero tenemos muchas cosas que hacer. Asegúrese de leer los mensajes semanales para que esté al tanto. Solo por nombrar algunos, tenemos Olimpiadas de Monedas, Baile de la Amistad, Noche de Lectura Familiar y eventos de Agradecimiento al Consejero Escolar y al Conductor de Autobús este mes.
Tómese un momento para revisar los elementos a continuación.
Kenya Moore-Kerr
Director de escuela
RCES PTA, necesita su ayuda!
Regístrese para ayudar en las Olimpiadas de Monedas las mañanas del 30 de enero al 3 de febrero en el vestíbulo de la escuela. ¡Registrate aquí!
Noticias del BAC (Consejo Asesor de la Junta)
Hola familias de RCES, Mi nombre es Mary-Ellen Healy. Tengo una hija en cuarto grado en RCES y soy el representante de los padres ante el Distrito 9 BAC, o el Consejo Asesor de la Junta Escolar. El BAC se reúne tres veces al año para recibir actualizaciones de nuestro miembro de la Junta Escolar y para recopilar comentarios del personal escolar y los padres del Distrito 9.
Quería informarles sobre la reunión que se llevó a cabo el lunes 23 de enero. En la reunión, se presentó a nuestro nuevo miembro de la Junta Escolar, Tyler Swanson. Habló sobre las prioridades legislativas de la nueva Junta Escolar, que incluye la contratación y retención de personal. Esto incluye a los conductores de autobuses escolares, y la Junta está investigando activamente soluciones para la escasez de conductores de autobuses.
La próxima reunión del BAC se llevará a cabo el 20 de marzo e incluirá una presentación sobre los esfuerzos de seguridad escolar. Si tiene alguna pregunta sobre el BAC o desea que plantee alguna inquietud en la próxima reunión, no dude en comunicarse conmigo en mehealync@gmail.com.
Actualización de participación familiar
Los estudiantes de segundo grado mostrarán su talento vocal en su presentación de "Frog and Toad" en nuestro próximo evento de participación familiar el 16 de febrero. ¡Venga y disfrute de esta historia a través de canciones, luego quédese para explorar una variedad de eventos que desarrollarán el amor de su hijo por la lectura y para celebrar el Mes de la Historia Negra!
Habrá una breve reunión de la PTA a las 5:00 en el salón de usos múltiples y nuestros alumnos de segundo grado actuarán inmediatamente después. Después, se anima a todas las familias a asistir a nuestro evento "La lectura es fundamental" de 5:30 a 7:30.
De 5:30 a 6:30, las sesiones de "Reading Is Fundamental" de WCPSS Family Academy se presentarán en inglés, español y árabe. Se proporcionará cuidado de niños para niños en edad escolar durante esta hora.
¡Durante el resto del evento de 6:30 a 7:30, las familias pueden elegir su propia aventura! Ellos pueden:
Conéctese con nuestros socios de la biblioteca pública de Cary y nuestra PTA de RCES
Conozca myON (la biblioteca digital de su hijo)
Ayude a crear la colcha RCES Unity
Participa en nuestro Desafío del Mes de la Historia Negra
Visite las salas de degustación de libros para explorar textos de nivel de grado y estrategias de lectura.
Llamando a los padres de 1°, 4° y 5° grado. Todavía necesitamos unos 3 voluntarios más en esos niveles de grado. El día de San Valentín, 14 de febrero, nuestros estudiantes tendrán la oportunidad de asistir a un Baile de la Amistad durante los especiales. Tendremos un máximo de 6 padres voluntarios para cada sesión/nivel de grado. Los voluntarios deben estar registrados en WCPSS como voluntarios. Si quieres apoyar este evento, regístrate aquí. Su tiempo como voluntario no tiene que ser durante los especiales de su hijo.
Familias de 5to grado
Registro de la escuela intermedia
Los estudiantes de quinto grado comenzarán el proceso de registro de la escuela intermedia a mediados de marzo. Mientras tanto, marque el sitio web de WCPSS Middle School para mantenerse actualizado con todo lo relacionado con la escuela intermedia. Preste mucha atención a las fechas de puertas abiertas, que se publicarán en los próximos meses. Si no está seguro de a qué escuela secundaria irá su hijo el próximo año, visite Asignación de escuela básica de WCPSS
Para conocer las fechas específicas de la escuela primaria Reedy Creek, visite nuestro sitio web del Rincón del consejero. La Sra. Dudek, la consejera escolar de su hijo, lo apoyará durante este proceso.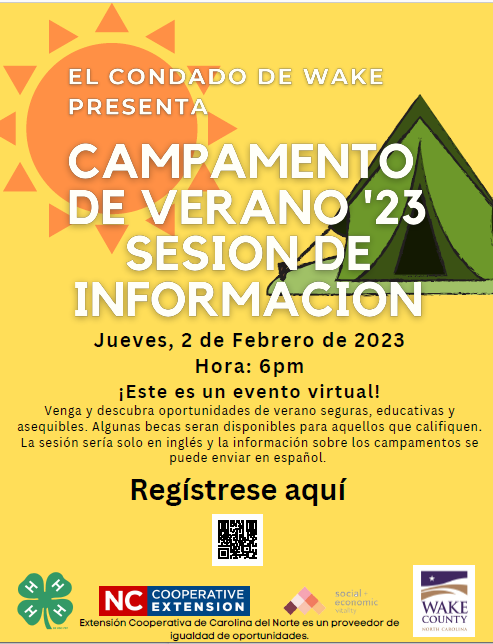 Evento de Noche Familiar - ¡La lectura es FUNDAMENTAL!
Conozca al conductor del autobús de su hijo y traiga golosinas para celebrarlo
Conozca a nuestros consejeros escolares: traiga golosinas para celebrarlos
Mes negro de la historia
6 y 7 de febrero: la boleta de calificaciones se envía a casa en las carpetas de los estudiantes
6 de febrero: reunión de la junta de la PTA, 5:30 p. m. Centro de medios
6 al 10 de febrero - Semana de agradecimiento a los consejeros escolares
10 de febrero - Campo de 3er grado
9 de febrero - Noche de espíritu de la PTA en Papa John's Pizza
13-17 de febrero - Semana Nacional de Apreciación al Conductor de Autobús
16 de febrero - ¡La lectura es fundamental! - Academia de Padres
16 de febrero - Reunión general de la PTA
20 de febrero - Día de vacaciones - No hay clases para estudiantes y personal
عائلات ريدي كريك ،
اتمنى ان يكون الجميع قد حصل على عطلة جميلة. كان من الرائع رؤية عائلاتنا من الصف الثالث في المبنى الأسبوع الماضي. برؤية الابتسامات في جميع أنحاء الفصول الدراسية ، نعلم أنك استمتعت باليوم بقدر استمتاعنا. قام علماؤنا بعمل رائع! سواء أتيت شخصيًا أو انضممت إليك افتراضيًا ، نشكرك على كونك جزءًا من اليوم.
خلال شهر فبراير لدينا الكثير من الأمور التي تحدث. تأكد من قراءة الرسائل الأسبوعية حتى تكون على دراية. على سبيل المثال لا الحصر ، لدينا أولمبياد العملات المعدنية ، ورقصة الصداقة ، وليلة القراءة العائلية ، ومستشار المدرسة وفعاليات تقدير سائق الحافلة هذا الشهر.
يرجى أخذ لحظة لمراجعة العناصر أدناه.
كينيا مور كير
المالك
RCES PTA ، يحتاج إلى مساعدتك!
يرجى التسجيل للمساعدة في أولمبياد العملات في الصباح من 30 يناير إلى 3 فبراير في ردهة المدرسة. سجل هنا! - هنا
أخبار المجلس الاستشاري لمجلس الإدارة
مرحبًا عائلات RCES ، اسمي ماري إلين هيلي. لدي ابنة في الصف الرابع في RCES وأنا ممثل الوالدين في District 9 BAC ، أو المجلس الاستشاري لمجلس المدرسة. تجتمع BAC ثلاث مرات في السنة لتلقي التحديثات من عضو مجلس إدارة المدرسة ولجمع التعليقات من موظفي مدرسة District 9 وأولياء الأمور.
أردت أن أطلعكم على آخر المستجدات بشأن الاجتماع الذي عقد يوم الاثنين ، 23 يناير. في الاجتماع ، تم تقديم عضو مجلس إدارة المدرسة الجديد ، تايلر سوانسون. تحدث عن الأولويات التشريعية لمجلس المدرسة الجديد ، والتي تشمل تعيين الموظفين والاحتفاظ بهم. وهذا يشمل سائقي الحافلات المدرسية ، ويقوم المجلس بالتحقيق بنشاط في حلول لنقص سائقي الحافلات.
سيعقد الاجتماع القادم للجنة BAC في 20 مارس ، وسيتضمن عرضًا تقديميًا حول جهود السلامة المدرسية. إذا كان لديك أي أسئلة حول BAC أو كنت ترغب في إثارة أي مخاوف في الاجتماع القادم ، فلا تتردد في التواصل معي على mehealync@gmail.com.
تحديث الارتباط الأسري
سوف يستعرض طلاب الصف الثاني مواهبهم الصوتية في عرضهم "الضفدع والعلجوم" في حدث المشاركة العائلية القادم في 16 فبراير. تعال واستمتع بهذه القصة من خلال الأغاني ، ثم استمر في استكشاف مجموعة متنوعة من الأحداث التي ستبني حب طفلك للقراءة والاحتفال بشهر التاريخ الأسود!
سيكون هناك اجتماع قصير لـ PTA في الساعة 5:00 في الغرفة متعددة الأغراض وسيؤدي طلاب الصف الثاني لدينا مباشرة بعد ذلك. بعد ذلك ، يتم تشجيع جميع العائلات على حضور حدث "القراءة أساسية" من الساعة 5:30 إلى الساعة 7:30!
من الساعة 5:30 حتى 6:30 ، سيتم تقديم جلسات "القراءة أساسية" في أكاديمية الأسرة WCPSS باللغات الإنجليزية والإسبانية والعربية. سيتم توفير رعاية الأطفال للأطفال في سن المدرسة لهذه الساعة.
لما تبقى من الحدث من 6: 30-7: 30 ، يمكن للعائلات اختيار مغامرتهم الخاصة! يستطيعون:
تواصل مع شركائنا في مكتبة Cary العامة و RCES PTA
تعرف على MyON (مكتبة طفلك الرقمية)
ساعد في إنشاء لحاف وحدة RCES
شارك في تحدي شهر التاريخ الأسود
قم بزيارة Book Tasting Rooms لاستكشاف النصوص على مستوى الصف الدراسي واستراتيجيات القراءة
استدعاء أولياء أمور الصف الأول والرابع والخامس. ما زلنا بحاجة إلى حوالي 3 متطوعين آخرين في تلك المستويات الصفية. في يوم عيد الحب ، 14 فبراير ، ستتاح لطلابنا فرصة حضور رقصة الصداقة خلال العروض الخاصة. سيكون لدينا 6 متطوعين من أولياء الأمور كحد أقصى لكل جلسة / مستوى صف. يجب أن يكون المتطوعون مسجلين في WCPSS كمتطوعين. إذا كنت ترغب في دعم هذا الحدث ، قم بالتسجيل هنا. لا يجب أن يكون وقت التطوع الخاص بك خلال العروض الخاصة لطفلك.
عائلات الصف الخامس
التسجيل في المدرسة الإعدادية
يبدأ طلاب الصف الخامس عملية التسجيل في المدرسة الإعدادية في منتصف شهر مارس. في غضون ذلك ، يرجى وضع إشارة مرجعية على موقع ويب WCPSS Middle School لمساعدتك على إطلاعك على كل ما يتعلق بالمدرسة الإعدادية. انتبه جيدًا لمواعيد البيت المفتوح ، والتي سيتم نشرها في الأشهر المقبلة. إذا لم تكن متأكدًا من المكان الذي سيذهب إليه طفلك في المدرسة الإعدادية العام المقبل ، فقم بزيارة WCPSS Base School Assignment
للتواريخ الخاصة ببرنامج Reedy Creek Elementary ، يرجى زيارة موقع Counselor's Corner. ستدعم السيدة دوديك ، مستشارة مدرسة طفلك ، طفلك خلال هذه العملية.
فعالية ليلة العائلة - القراءة ممتعة!
قابل سائق الحافلة الخاص بطفلك واجلب له الهدايا للاحتفال به
قابل مستشاري مدرستنا - أحضر لهم الحلويات للاحتفال بهم
شهر تاريخي اسود
6-7 فبراير - Report Card Go Home في مجلدات الطلاب
6 فبراير - اجتماع مجلس إدارة الجمعية ، الساعة 5:30 مساءً المركز الإعلامي
6-10 فبراير - أسبوع تقدير مستشار المدرسة
10 فبراير - ملعب الصف الثالث
9 فبراير - ليلة الروح PTA في بيتزا بابا جونز
من 13 إلى 17 فبراير - الأسبوع الوطني لتقدير سائقي الحافلات
16 فبراير - القراءة أساسية! - أكاديمية أولياء الأمور
16 فبراير - الاجتماع العام لجمعية الآباء والمعلمين
20 فبراير - يوم الإجازة - لا توجد مدرسة للطلاب والموظفين