Return to Headlines
Principal's Message 9.5.2022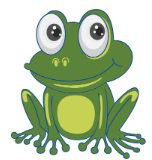 Reedy Creek Families,
Last week was absolutely fabulous to have all of the scholars and teachers in the building! The smiles, learning, getting to know each other, and collaboration were just what was needed to make our building complete. As we continue to solidify procedures, our staff has appreciated your patience and grace. We continue to ask for your patience and grace as we continue to make sure all families are aware of the new policies and procedures.
All families are asked to read the Reedy Creek Caregiver/Family/Student Handbook. This resource has many of the answers to the questions that our families inquire about at the beginning of the school year. This first stop will help you become knowledgeable of the everyday operations here at the Creek. When all work within the systems and structures in place, it helps things run smoothly.
As the county continues to maintain order and safety on WCPSS transportation and retain drivers, a transportation code of conduct has been established to help continue and promote a safe and calm ride for all. Please be sure to read this information if your scholar rides a bus or vendor to or from school. At the school level our AP, Mr. Philippart handles transportation discipline and would reach out to you if MAJOR disciplinary action occurs that requires your attention. This is in alignment with the new WCPSS procedures outlined in the Transportation Code of Conduct linked above.
Students will not be attending school on Election Day. Please refer to the updated WCPSS Traditional Calendar / 2022-23 Traditional Accessible Calendar.
Handbook Items Important for Families:
As a reminder - to be granted BUILDING ENTRY - ID is REQUIRED each time you visit the building during school hours. ALL caregivers need ID when picking up your students. Each time you visit Reedy Creek, please have your ID. Every visitor should follow our safety and security process. We cannot release a student to you without an ID--this is for known parents and unknown visitors.
Walkers
Regardless of whether you live in our walk zone... If you are transporting your child in a car, you will need to follow the carpool expectations and come through our carpool line. It is not OK to park on any of the side roads prior to getting to our campus or on our campus to avoid the carpool line.
Reedy Creek currently only has 4 approved walkers. Those wishing to walk must go through a process of having their current addresses checked, school administrators check the actual route from school to your door, parents are informed of walker status along with the rules:
dismiss promptly at 3:45 or scholars will wait until the end of carpool,

parking and not walking from door to door will result in walker status being taken away.
Carpool
To ensure that only authorized adults pick up students, adults must remain in their vehicles and follow all procedures. Getting out of your car will not result in you getting your child sooner. If you are picking up for another parent, be sure they provide you with their carpool hanging tag and a note.
Parents who intend to use carpool all year will need to sign-up for a NEW CARPOOL number. Please discard last year's carpool tag as new ones were issued this school year. Sign up to get your carpool number here. Parents will receive a carpool tag for their vehicle as well as a tag to put on the child's backpack if carpool is going to be the primary mode of transportation for dismissal. Please make sure your carpool tag is hung on your rear view mirror so that it can easily be seen through your front window.
Effective September 12, 2022, carpool tags are required for all students who regularly go home via carpool. This was in the handbook for 9/6, but has been extended one week to accommodate Kindergarten students' first full week. On September 12th, parents without a carpool number will be asked to park in the main parking lot. Then, at 4:15pm go to the door and buzz the main office to check out your child. We will check ID at this time. In order for us to focus on normal dismissal procedures, checkout of this sort will not begin until sometime after 4:15 or the end of the carpool line. On days that technology has worked outside of the building, our carpool line has moved quickly, being that it was the first week of school. Therefore, we thank you in advance for ensuring that you get a carpool tag so you are not standing at the front door upset.
Kindergarten parents, if you are carpooling for just this week, then a carpool tag is not needed. Please communicate this when asked about a carpool tag in the carpool line.
If you are planning to utilize carpool on a temporary basis (less than 4 times a month, then a tag is not required. However, the transportation change should be communicated with your scholar's teacher and the front office.
If your child is in need of clothes and shoes, please contact, Ms. Hazel, the School Social Worker at (919) 213-6828, or lhazel@wcpss.net. She will send home a form that parents are required to fill out and return to her. Forms must be submitted by September 21, 2022.
___________________________________________________________________________________________________________
Familias de Reedy Creek,
¡La semana pasada fue absolutamente fabulosa tener a todos los estudiantes y maestros en el edificio! Las sonrisas, el aprendizaje, el conocerse unos a otros y la colaboración eran justo lo que se necesitaba para completar nuestro edificio. A medida que continuamos solidificando los procedimientos, nuestro personal ha apreciado su paciencia y gracia. Continuamos pidiendo su paciencia y gracia mientras continuamos asegurándonos de que todas las familias estén al tanto de las nuevas políticas y procedimientos.
Se les pide a todas las familias que lean el Manual para cuidadores/familias/estudiantes de Reedy Creek. Este recurso tiene muchas de las respuestas a las preguntas que nuestras familias hacen al comienzo del año escolar. Esta primera parada lo ayudará a familiarizarse con las operaciones diarias aquí en Creek. Cuando todo funciona dentro de los sistemas y estructuras establecidos, ayuda a que las cosas funcionen sin problemas.
A medida que el condado continúa manteniendo el orden y la seguridad en el transporte de WCPSS y retiene a los conductores, se ha establecido un código de conducta de transporte para ayudar a continuar y promover un viaje seguro y tranquilo para todos. Asegúrese de leer esta información si su estudiante viaja en autobús o en un proveedor hacia o desde la escuela. A nivel escolar, nuestro AP, el Sr. Philippart, maneja la disciplina del transporte y se comunicará con usted si ocurre una acción disciplinaria IMPORTANTE que requiera su atención. Esto está alineado con los nuevos procedimientos de WCPSS descritos en el Código de Conducta de Transporte vinculado anteriormente.
Los estudiantes no asistirán a la escuela el día de las elecciones. Consulte el Calendario tradicional actualizado de WCPSS / Calendario accesible tradicional 2022-23.
Artículos del manual importantes para las familias:
Como recordatorio, para que se le conceda la ENTRADA AL EDIFICIO, se REQUIERE una identificación cada vez que visite el edificio durante el horario escolar. TODOS los cuidadores necesitan una identificación al recoger a sus estudiantes. Cada vez que visite Reedy Creek, tenga a mano su identificación. Cada visitante debe seguir nuestro proceso de seguridad y protección. No podemos entregarle a un estudiante sin una identificación; esto es para padres conocidos y visitantes desconocidos.
Caminantes
Independientemente de si vive en nuestra zona para caminar... Si está transportando a su hijo en un automóvil, deberá seguir las expectativas de transporte compartido y pasar por nuestra línea de transporte compartido. No está bien estacionarse en ninguna de las calles laterales antes de llegar a nuestro campus o en nuestro campus para evitar la línea de transporte compartido.
Reedy Creek actualmente solo tiene 4 caminantes aprobados. Aquellos que deseen caminar deben pasar por un proceso de verificación de sus direcciones actuales, los administradores de la escuela verifican la ruta real desde la escuela hasta su puerta, se informa a los padres sobre el estado del caminante junto con las reglas:
salir puntualmente a las 3:45 o el estudiante esperará hasta el final del viaje compartido y

estacionarse y no caminar de puerta en puerta resultará en la pérdida del estatus de caminante.
Compartir coche
Para garantizar que solo los adultos autorizados recojan a los estudiantes, los adultos deben permanecer en sus vehículos y seguir todos los procedimientos. Salir de su automóvil no hará que tenga a su hijo antes. Si está recogiendo a otro padre, asegúrese de que le proporcionen una etiqueta colgante y una nota.
Los padres que tengan la intención de usar el viaje compartido durante todo el año deberán registrarse para obtener un NUEVO número de CARPOOL. Deseche la etiqueta de viaje compartido del año pasado ya que se emitieron nuevas este año escolar. Regístrese para obtener su número de carpool aquí. Los padres recibirán una etiqueta de viaje compartido para su vehículo, así como una etiqueta para poner en la mochila del niño si el viaje compartido será el principal medio de transporte para la salida. Asegúrese de que su etiqueta de viaje compartido esté colgada en su espejo retrovisor para que pueda verse fácilmente a través de su ventana delantera.
A partir del 12 de septiembre de 2022, se requieren etiquetas para viajes compartidos para todos los estudiantes que regularmente van a casa a través de viajes compartidos. Esto estaba en el manual para el 6 de septiembre, pero se ha extendido una semana para acomodar la primera semana completa de los estudiantes de jardín de infantes. El 12 de septiembre, se les pedirá a los padres que no tengan un número de viaje compartido que se estacionen en el estacionamiento principal. Luego, a las 4:15 p. m., vaya a la puerta y llame a la oficina principal para retirar a su hijo. Comprobaremos la identificación en este momento. Para que podamos concentrarnos en los procedimientos normales de salida, la salida de este tipo no comenzará hasta después de las 4:15 o al final de la línea de viaje compartido. En los días en que la tecnología ha funcionado fuera del edificio, nuestra línea de vehículos compartidos se ha movido rápidamente, ya que era la primera semana de clases. Por lo tanto, le agradecemos de antemano que se asegure de obtener una etiqueta de viaje compartido para que no se quede molesto en la puerta de entrada.
Padres de jardín de infantes si van a compartir el viaje solo esta semana, entonces no se necesita una etiqueta de viaje compartido. Comuníquelo cuando se le pregunte acerca de una etiqueta de viaje compartido en la línea de viajes compartidos.
Si planea utilizar viajes compartidos de manera temporal (menos de 4 veces al mes), entonces no se requiere una etiqueta. Sin embargo, el cambio de transporte debe comunicarse con el maestro de su estudiante y la oficina principal.
Si su hijo necesita ropa y zapatos, comuníquese con la Sra. Hazel, la trabajadora social de la escuela al (919) 213-6828 o lhazel@wcpss.net. Enviará a casa un formulario que los padres deben completar y devolver. Los formularios deben enviarse antes del 21 de septiembre de 2022.